Why Shelley Duvall almost quit The Shining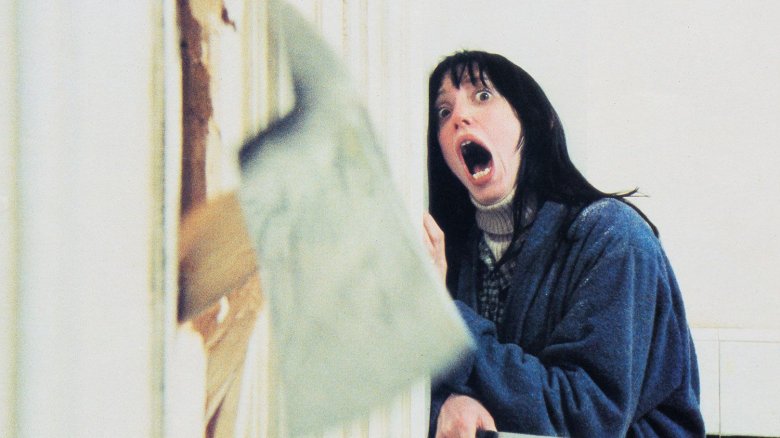 "Don't sympathize with Shelley," Stanley Kubrick mutters before turning his attention back to the scene he's preparing to shoot. He seems to be at least half-joking, maybe attempting a good-natured ribbing of his sometimes snarky star. This is, after all, the darkly comedic personality responsible for the apocalyptic slapstick of Dr. Strangelove. But as the crew of The Shining bustles around Shelley Duvall and her protests, no one seems to be laughing.
This is a scene from a short documentary titled Making The Shining, shot on the set of the horror classic by Kubrick's then-teenaged daughter Vivian. It remains one of the most fascinating behind-the-scenes looks at a film production, in part because the documentary's subjects are much more at ease around the director's kid than they would be for a studio-sanctioned camera crew. Vivian had a skilled eye even then, and she captured an intimate slice of the day-to-day life on the set of a masterpiece.
But between the methodical efforts of Stanley Kubrick and the ribald antics of Jack Nicholson, the documentary keeps coming back to Duvall. Her role in the movie called for her to channel near-constant terror, and clearly not all of that anxiety stopped when the cameras did. What made her experience so miserable? Let's take a look at the many reasons Shelley Duvall almost quit The Shining.