Is Halloween On Netflix?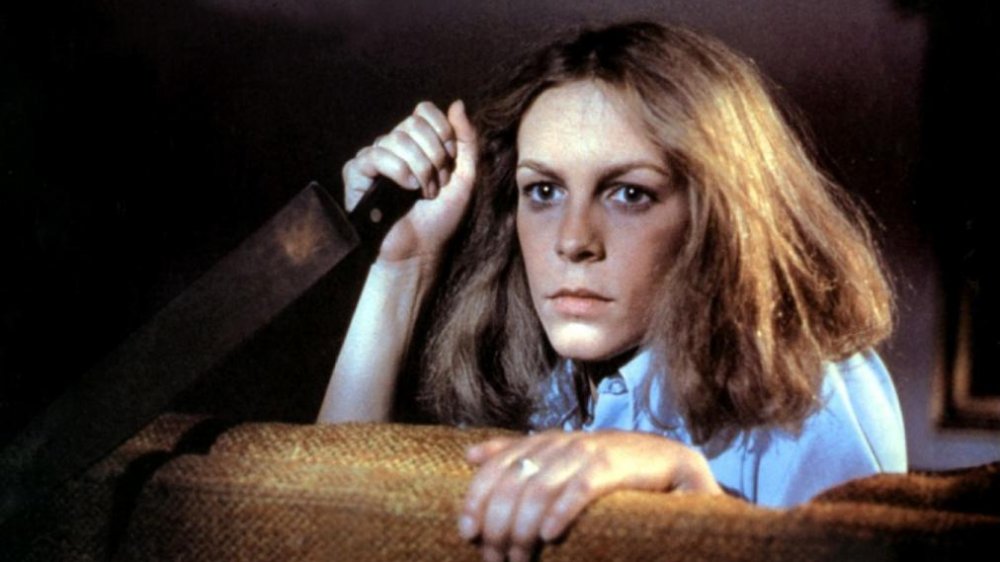 The leaves are exploding with color, the candy corn market is experiencing its yearly sales surge, and the air is just right for shrieking. It's spooky season — and that means it's time to sate the old blood-lust by binging whatever spine-chilling ghost story, ghastly creature feature, or blood-spattered slasher flick we can get our eyes on. While we all jockey to find the next creepy confection to fill out our 31 Days of Horror Marathon each October, the good news is the streaming boom has put more options at our fingertips than ever before.
But even with all the shiny new streaming options on which to catch an eerie creepfest or little-seen genre gem worthy of your bloodshot eyes, Netflix is still the go-to streaming service for the vast majority of people. And though the likes of Sam Raimi's Evil Dead 2, Stanley Kubrick's The Shining, and Dario Argento's Suspiria qualify as required viewing by horror aficionados the world over, the one flick you're almost certain to find near the top of any list during spooky season is John Carpenter's slasher classic Halloween. This all begs the question of whether or not horror fans can actually watch Halloween on Netflix.
While the streaming giant is currently offering an impressive slate of deadly delights to its steadfast viewers, we can confirm that Halloween isn't amongst them. Unfortunately, you won't find a single film in the Halloween franchise available for streaming on Netflix as of October 2019.
Where's a slasher fan gotta go to get their "Shape" on?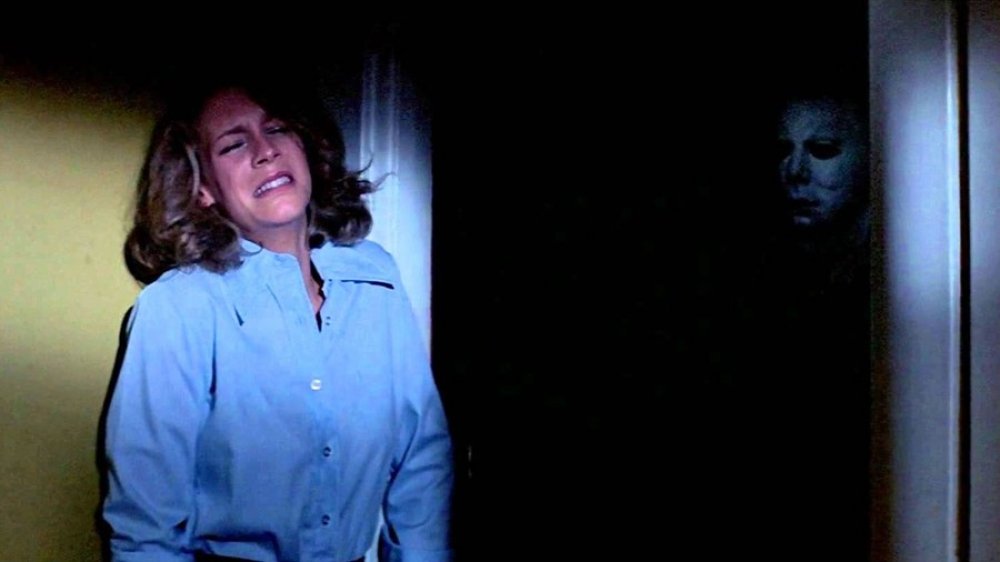 With that unfortunate knowledge, the question then becomes, "Where can I stream Halloween?" 
We'll get the bad news out of the way first: Not only is John Carpenter's original Halloween film not streaming on Netflix, it isn't available on Amazon Prime, Hulu, or HBO Now either. The somewhat good news is that those who subscribe to HBO Now can find a bundle of Halloween sequels to watch: 1981's Halloween II, 1982's Halloween 3: Season of the Witch, and 2018's brilliantly brooding Halloween reboot. 
Obviously, this doesn't mean that there aren't plenty of other seasonally appropriate films to watch instead of the OG Halloween. Amazon Prime subscribers have a treasure trove of horror flicks at their fingertips — including 2015's marvelous anthology Tales of Halloween and Ari Aster's head-spinning chiller Hereditary. Hulu also has a vast array of spooky delights — like 2007's near-flawless Spanish horror flick The Orphanage – available in the Huluween section of the platform.
Still, when you're in the mood to get down and dirty with John Carpenter's Halloween, nothing else will do. After all, Carpenter's bone-chilling, stylishly-rendered, no-budget slash-terpiece has essentially played torch bearer for the slasher movement for over 40 years now. It seems that since the 1978 launch of Halloween, there hasn't been a single slasher film that wasn't influenced by Carpenter's flick, and even fewer have delivered as many mood-altering moments and soul-shaking jump scares.
This brings us to the best news: Halloween is indeed available to stream this very moment, but it's on a platform you may not have heard of. Shudder, the streamer designed to cater to your every bloodthirsty cinematic need, has the original 1978 Halloween in its library. The film's less-than-stellar sequels Halloween 4: The Return of Michael Myers and Halloween 5: The Revenge of Michael Myers — not to mention a few dozen other gruesome treats – are also ripe for streaming. So go right ahead and shriek to your black hearts' content, horror fans!