Black Panther 2 Confirmed, Ryan Coogler Returning To Direct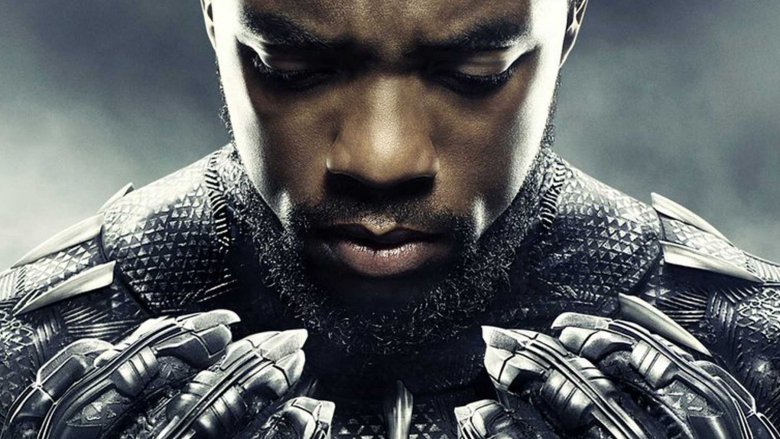 Long live the King.
Marvel Studios has officially announced that Black Panther 2 is happening, with Ryan Coogler returning to direct the sequel to 2018's billion-dollar-plus grossing original. The announcement was made during Disney's D23 expo in Anaheim, California; the flick has been slotted for a May 6, 2022 release. 
The movie has long been in the works, with Coogler's involvement having been announced in October of last year. But before today, nothing had been made official; no mention was made of the sequel during Disney's panel at San Diego Comic-Con 2019 last month, with most of the major announcements at that time having to do with Marvel's Phase 4 slate, which runs through 2021.
Black Panther 2 joins the Mahershala Ali starrer Blade in the MCU's Phase 5, which will presumably take us through 2023. For those not in attendance at D23, Marvel also posted a pic from the announcement to its Twitter account, in which Marvel Studios head honcho Kevin Feige and Coogler address the crowd in front of a gigantic projection of a snazzy logo for the film.
While it's great to get confirmation and a release date, nobody with even a passing knowledge of the Marvel Cinematic Universe had thought of Black Panther 2 as anything but an inevitability. The original was a seismic pop culture event; not only did it prove that stories told from specific cultural points of view could resonate strongly with mainstream audiences, it was simply a fantastic superhero film, with a flawed but noble hero in Chadwick Boseman's T'Challa and an all-time great MCU villain in Michael B. Jordan's Erik "Killmonger" Stevens. 
The flick cleaned up to the tune of $1.3 billion dollars at the worldwide box office, and domestically, it even outperformed the juggernaut that was Avengers: Infinity War. We all knew Black Panther 2 was coming — but now, we know when, and Coogler being confirmed for the director's chair is an added bonus.
The director knows that he made something special with Black Panther, and speaking with IndieWire in November of last year, he admitted to feeling a little bit of heat — especially considering that he has never before directed a sequel to one of his own films. 
"I think the pressure is kind of always going to be there. I've had a chance to make three feature films, each one of them had its own very specific type of pressure. In the process of it, it feels insurmountable each time," Coogler said. "When it comes to making a sequel, I've never done it before, a sequel to something that I've directed myself. So I think there's gonna be a lot of pressure there, but what we're going to try to do is just focus on the work, like we always do. Really try to go step by step and try to quiet everything else around us, really focus on trying to make something that has some type of meaning."
Of course, no details have been revealed so far concerning the movie's plot. But with the existence of Wakanda having been revealed to the world at large at the conclusion of Black Panther, and with T'Challa having just taken part in a massive battle against a genocidal intergalactic warlord and his armies, it's safe to say that his worldview may have expanded somewhat since the events of the first film. It wouldn't surprise us to see Black Panther 2 take a more global approach to its story, or even to fold in some plot elements that aren't of this Earth at all — such as the shape-shifting aliens known as the Skrulls, who were introduced in Captain Marvel and featured in Spider-Man: Far From Home. 
So far as the flick's cast is concerned, we haven't received official word that Boseman will return, although this is all but certain. We also don't know for sure whether the bulk of the first film's featured players — including Letitia Wright's whiz kid Shuri — will be back for round two... unless we take the word of Courtney B. Vance, the husband of Angela Bassett, who portrayed Queen Ramonda in the first film.
On the red carpet at the Screen Actors' Guild Awards this past January, Bassett and Vance were cornered by an Entertainment Tonight reporter who asked whether the entire cast of the Black Panther were on board for the sequel. Bassett herself attempted a coy response, saying simply, "I would assume so" — but then, hubby apparently spilled the beans.
"Yes, just go ahead and say it, yes," Vance said. "Everyone will be there, including Michael B."
Well, that is certainly interesting, considering that Killmonger apparently died at the end of Black Panther. But, as Bassett pointed out, we didn't actually see him expire onscreen — and even if he doesn't come back in the flesh, it could be that the character will appear on the the "ancestral plane," the parallel dimension which enabled T'Challa to consult with his late father T'Chaka in the first film. 
At any rate, we probably have quite some time to wait before more details come trickling out. But with Blade and Black Panther 2 now confirmed, it seems that Mighty Marvel wasn't keen on giving us too much time to freak out over its amazing Phase 4 slate before getting us all kinds of pumped for Phase 5. Of course, we'll continue to keep our eye out for any more announcements, and we'll keep you up to speed.