Blade: Mahershala Ali Confirmed For Marvel Reboot Movie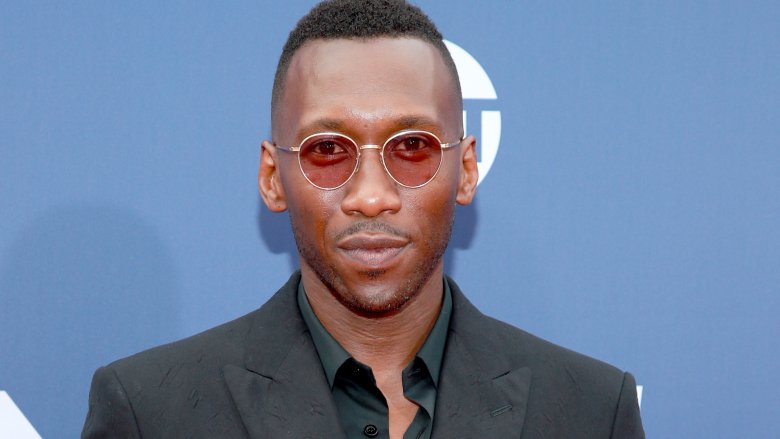 Rich Fury/Getty Images
Blade is coming back. 
Marvel Studios has a reboot of Blade in the works, with Moonlight and True Detective actor Mahershala Ali set to star in the lead role as the half-mortal, half-immortal vampire hunter character created by Marv Wolfman.
The Hollywood Reporter spoke with Marvel Studios president Kevin Feige following the company's Hall H presentation, where news of the Blade reboot and Ali's casting in it dropped, to discuss in further detail how the project came together. Feige explained that Ali actually got in contact with Marvel following his Academy Award win for Best Supporting Actor for his performance as Don Shirley in Green Book. Apparently, Ali, riding the wave of his well-deserved win, requested a meeting with Feige and other Marvel bigwigs. There, he made his desires known: he wanted to play Blade in a new movie. 
As Feige said, Ali is a talent anyone would be lucky to work with, so "when Mahershala calls, you answer." Answer Feige did, and the rest is now Marvel history. 
Marvel didn't reveal anything else about the in-the-works Blade movie aside from the plain facts that A) it's underway, and B) Ali is going to top-line it. There are still a ton of questions left unanswered: Who might direct? Will the film be a traditional, origin-story-focused reboot, or more of a half-refresh in the same way Spider-Man: Homecoming revamped the Spidey franchise without going back to square one and explaining how the character gained his abilities? What other stars will share the screen with Ali? And, perhaps most importantly, is original Blade actor Wesley Snipes going to have any involvement? 
Snipes carried director David S. Goyer's Blade trilogy from the first film in 1998 to Blade II in 2002 and Blade: Trinity in 2004. Though the Snipes-starring film series didn't pull in anywhere near the kind of cash comic book movies nowadays do, and didn't exactly earn rave reviews from critics or fans, the Blade trilogy has often been considered the father of the genre as we know it today and a revolutionary franchise altogether.
For the time being, it's likely a safe bet to assume that Marvel is going the clean-slate, full-reboot route with the Ali-led Blade, telling the story of the vampire hunter otherwise known as Eric Brooks as he avenges his mother's death by killing the same creatures who killed her. 
Blade may seem like a project outside of Ali's wheelhouse, but in actuality, it fits right in with the rest of his filmography. Though best known for his work in the drama genre across film and television (think House of Cards, The 4400, The Place Beyond the Pines, and Hidden Figures), Ali has dabbled in comic book adaptations quite a bit. He appeared as Cornell "Cottonmouth" Stokes on the now-defunct Luke Cage, and provided the voice for Aaron Davis (a.k.a. The Prowler) in Sony's Spider-Man: Into the Spider-Verse. His Oscar-winning acting skills and his clear love for all things superhero-related proves that Ali is a plum choice to play Blade. 
Marvel hasn't yet set Blade up with a release date.