Disney Reportedly Considering Tom Holland For Live-Action Atlantis: The Lost Empire Remake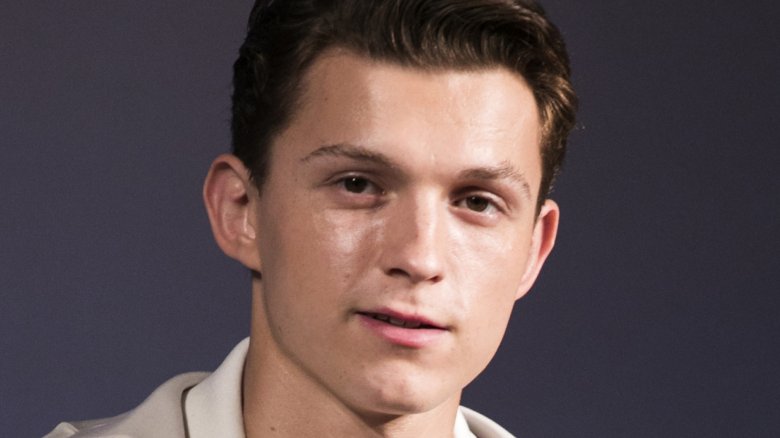 Woohae Cho/Getty Images
Tom Holland may be going from web-slinger to underwater adventurer.
Inside sources at Disney have reportedly disclosed that Tom Holland, star of Spider-Man: Far From Home, is being considered for the lead in a live-action remake of the 2001 animated feature Atlantis: The Lost Empire. (via We Got This Covered)
The report comes as the Mouse House is gearing up to release its third live-action redo this year: The Lion King, directed by Jon Favreau (Iron Man, Iron Man 2), which hits screens this Friday, July 18. While Tim Burton's Dumbo (release in March) didn't quite live up to box office expectations, April's Aladdin most certainly did, raking in a haul of $961 million dollars at the worldwide box office. The Lion King is widely expected to annihilate that total, as early tracking has the flick handily outpacing Aladdin's opening weekend.
With the exceptions of 2016's The Jungle Book (also directed by Favreau) and 2017's Beauty and the Beast, Disney's recent live-action revisitings of its classic library have largely met with poor-to-mixed reviews — but when it comes to exploiting beloved intellectual property to turn a profit, the studio is without peer, illustrating its almost scary knowledge of its audience. While some critics may lament the perceived pointlessness of remaking perfectly amazing, classic movies in live-action format, it's a trend that isn't going anywhere as long as the big box office bucks keep pouring in.
Later this year, we'll get the sequel to the surprise hit Angelina Jolie starrer Maleficent (which focused on the evil sorceress from Sleeping Beauty); next year will see the 1998 classic Mulan getting the live-action treatment as well as Cruella, which will follow Maleficent's lead by putting the villain of 101 Dalmatians  in the spotlight. Other projects in the works include a redo of the beloved 1994 film The Little Mermaid (which has already found its lead in Grown-ish star Halle Bailey), as well as live-action versions of such classics as Pinocchio, Snow White, Peter Pan, and The Sword in the Stone, all of which are in early development.
It's worth noting here that the Atlantis remake has in no way been confirmed, and that the original film isn't exactly one of Disney's most well-known efforts. The flick featured beloved actor Michael J. Fox voicing the role as James Thatch, a scientist at the Smithsonian Institution who is recruited to lead an expedition to Atlantis after the discovery of the Shepherd's Journal, an ancient tome which may contain a handy set of directions to the fabled lost continent.
The movie wasn't particularly well-received by critics, and it also underperformed pretty severely at the box office — but it did sport a unique and interesting story, and was the closest any of Disney's hand-drawn animations ever came to venturing into the realm of science fiction. The fact that it's not terribly well-remembered or held in high esteem by fans may actually work in its favor, as Disney would be free to retool the story without worrying about upsetting legions of fans — and with a supremely bankable star like Holland attached, generating interest shouldn't be much of a problem.
Of course, it's largely thanks to Disney that Holland is riding so high in the first place. Following Disney-owned Marvel Studios historic shared custody agreement with Sony in 2015, the wall-crawler was finally allowed to join his friends in the Marvel Cinematic Universe, and for a few months, the speculation over which young actor would be handed the role was white-hot. The casting of Holland made international headlines, and in the four years since, the young star has appeared as Peter Parker in five films: Captain America: Civil War, Spider-Man: Homecoming, Avengers: Infinity War, Avengers: Endgame (which currently has a real shot at becoming the highest-grossing film in history), and Spider-Man: Far From Home, which will almost certainly become the first solo Spidey flick to break a billion dollars at the worldwide box office.
Along the way, Holland has endeared himself to legions of Marvel faithful with his spot-on portrayal of a nerdy, teenage Peter Parker. The character of Thatch — a geeky scientist who happens to be on the younger side — isn't too far of a stretch from this role, and it's easy to see audiences being enticed to join the young star in a dazzling underwater adventure, especially one featuring amazing visuals (which Disney's live-action remakes have decidedly had no problem delivering).
It's all just rumor at this point, but in our opinion, the House of Mouse would do well to revisit some of its less well-known properties, ones which don't come weighed down by the expectations of millions upon millions of adoring fans. Remaking stone-cold classics like The Lion King or Mulan are always going to be thorny propositions no matter how you cut it, but an Atlantis redo — or similar reimaginings of properties such as, say, the excellent Meet the Robinsons or Treasure Planet — could have the opportunity to elevate their source material and mine critical and box office gold from properties which may have otherwise been forgotten.
We'll keep our eye out for confirmation on this project, and of course, we'll continue to bring you news on any other live-action Disney flick fit to spill digital ink over. We happen to hope that this rumor proves to be true, for as Peter Parker himself would tell you, when you can do the things he does — but you don't — and then the bad things happen, they happen because of you. Perhaps Holland can be the friendly hero swinging to the rescue of this underrated (in our opinion) and near-forgotten Disney tale.