Ghostbusters 2020 Taps Two Newcomers To Complete Cast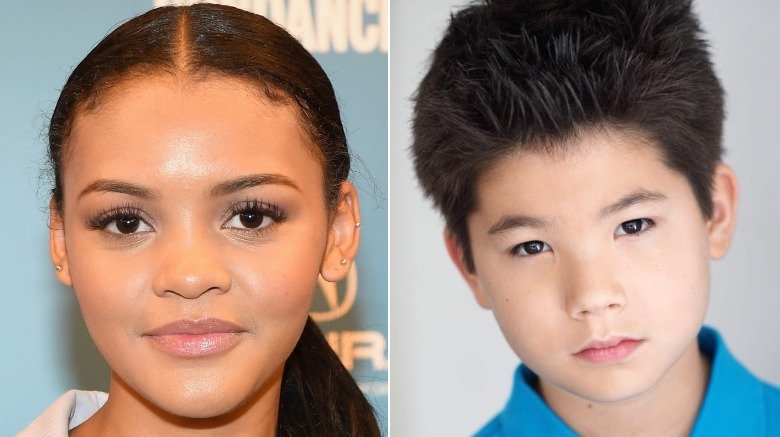 Getty Images/Flygirl photography
Who ya gonna call? Not the casting department, because their job is done.
Ghostbusters 2020 has shored up its cast with the addition of Celeste O'Connor and Logan Kim, both making their feature film debuts. The pair join an ensemble that is absolutely flush with talent. (via Variety)
There's no word on the roles O'Connor and Kim will be playing, but their casting is yet further indication that this edition of Ghostbusters will be decidedly youth-oriented. Also among the cast is Finn Wolfhard, who has done his share of tangling with supernatural entities as the star of the hit Netflix series Stranger Things, and Mckenna Grace, who has had a big year with appearances in Captain Marvel and the Conjuring Universe entry Annabelle Comes Home. The casting of two more young actors suggests that — much as in Stranger Things, It: Chapter One, and the recent Child's Play reboot, just off the top of our heads — it'll be a gang of youngsters teaming up to do battle with whatever focused, non-terminal repeating phantasms or Class 5 full roaming vapors are vexing the hapless adults.
Of course, among those adults are several who have been around this block before, although they're all quite a bit grayer than the last time they did any ghost busting. Bill Murray, Dan Aykroyd, and Ernie Hudson — who all starred in the iconic 1984 original film and its 1989 sequel — have all been reported as having some involvement in the movie (the fourth member of the original bustin' quartet, Harold Ramis, sadly passed away in 2014.) Sigourney Weaver will also be reprising her role as the extremely put-upon Dana Barrett, and Annie Potts will return as Janine, the original Ghostbusters' even-more-put-upon secretary.
Rounding out the adult cast are Carrie Coon (Fargo) and Paul Rudd, who certainly ain't afraid of no ghosts after recently helping save the universe from a genocidal intergalactic warlord in Avengers: Endgame. It's been reported that Coon and Wolfhard will play a mother/son pair and Rudd will portray a schoolteacher, but other than that, character and plot details have been kept largely under wraps (except for the decidedly vague leaked casting breakdown we reported on back in March).
Director Jason Reitman, the son of original Ghostbusters helmer Ivan Reitman, expressed excitement over his new hires in a statement, saying, "Celeste and Logan are rare talents, and we're all grateful that they'll be lending their unique voices to GB20."
With all respect to Mr. Reitman, we have our doubts as to whether the GB20 thing will catch on. At any rate, it's got to be an exciting time for the young actors, who suddenly find themselves working alongside hot up-and-coming stars and bonafide legends on the set of a ridiculously high-profile picture. O'Connor has appeared previously in three smaller projects: the 2017 indie crime drama Wetlands, the 2018 Netflix dramedy Irreplaceable You, and this year's Selah and the Spades, which garnered rave reviews after its premiere at Sundance. As for young Mr. Kim, he has only one credit to his name: the little-seen 2015 indie comedy The Dog Who Saved Summer.
Production on GB20 (hey, look, it is catching on) is expected to begin later this summer, with the flick already slated for release on July 10, 2020. We'll keep an eye out for any details that may surface in the meantime, and keep you up to speed.