Ghostbusters: Jenna Ortega Reportedly Eyed For Role, Character Breakdowns Leaked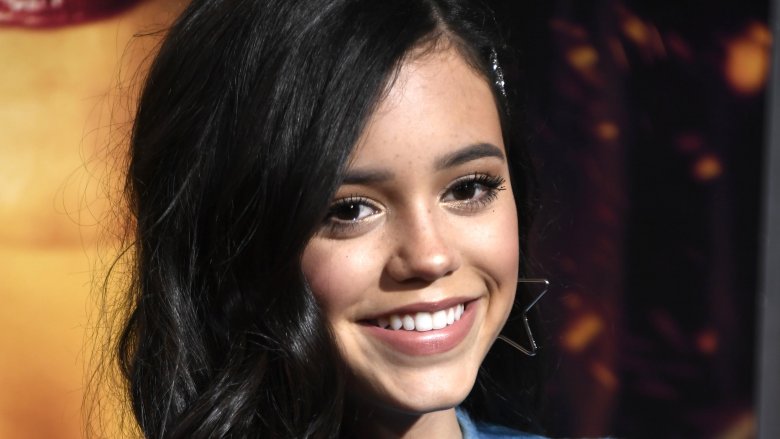 Getty Images
The Ghostbusters rumors continue to materialize. 
Several character breakdowns for Jason Reitman's forthcoming flick have been revealed, with sources reporting that Stuck in the Middle and Jane the Virgin star Jenna Ortega is up for a lead role, according to the reliable rumor mongers at That Hashtag Show.
Earlier this month, we reported that The Leftovers actress Carrie Coon and Stranger Things star Finn Wolfhard were being eyed to portray a mother/son duo in the new movie; these character breakdowns give us a bit of insight into the role that Wolfhard is reportedly being considered for, at least, and also give us an idea that this latest iteration of Ghostbusters will be a decidedly youth-centric one. THS's sources report that Ortega is "high on the list" of actresses being considered for the part of TEEN GIRL (really, the role that every aspiring actress dreams of landing), who would serve as a love interest/buddy for TEEN BOY (which, we must say, is the part that Wolfhard was born to play). Here are the character breakdowns, complete with a few relevant production notes in bold:
GIRL (Female/12/Lead) – She is off the charts smart and struggles with interpreting and expressing emotions. She speaks with a flat delivery that make her observations humorous. Her science acumen proves invaluable throughout the story as she navigates her complicated family dynamics. Sister to TEEN BOY. ***This role is the true lead of the movie***
BOY (Male/13/Lead) – He is a passionate enthusiast for fantasy and conspiracy theories. He is all heart and approaches everything with unbridled excitement for the unknown. He is often narrating life in real time, adding "descriptive color" to the people and situations he encounters. He meets GIRL and immediately becomes friends. Likely diverse.
TEEN BOY (Male/15/Lead) – He is fifteen, but tells people he's seventeen. He's passionate about auto mechanics. He's often trying to help his little sister (GIRL) navigate the world as she struggles with traditional friendships. His family moves to town and he's immediately smitten with TEEN GIRL. (Interested in Finn Wolfhard)
TEEN GIRL (Female/17/Lead) – Works at a local American Graffiti style carhop on roller skates. She's cool and quick witted. She meets TEEN BOY and begins a flirtation that turns into a real friendship. (Interested in Jenna Ortega)
Something interesting to note here: the production appears to be admirably striving for a bit of diversity among its lead characters with the roles of BOY ("likely diverse") and GIRL. While it's not explicitly stated, it sure looks an awful lot like the part of GIRL — "the true lead of the movie" — is being written as falling somewhere on the autism spectrum, which would not only offer an interesting dynamic with a team of egghead Ghostbusters, but would strike a massive blow for that community's representation in major Hollywood films. It seems safe to speculate that GIRL's autism would not be a focal point of the movie — as is normally the case for such characters — but would simply be one interesting aspect of her characterization among many, which would go a long way toward accurately representing, you know, actual autistic folks.
Also, the potential Ortega/Wolfhard pairing might turn out to be an inspired one. Both young actors have shown formidable comedic chops, with Wolfhard demonstrating a unique knack for injecting levity into supernaturally dangerous situations, both in his Stranger Things role and as joker Richie Tozier in It: Chapter One. Ortega has likewise shown a sparkling comedic presence in her lead role in Disney Channel's Stuck in the Middle and as young Jane on Jane the Virgin; as a side note, it's been announced that she's landed a key supporting role in the second season of Netflix's hit series You, as a wise-beyond-her-years teenager prone to engaging in a little light scamming of the adults in her orbit, which will include lead character Joe (Penn Badgley).
Once again, all of this has yet to be confirmed, and there is still no word on whether original Ghostbusters cast members Bill Murray, Dan Aykroyd, Ernie Hudson, and Annie Potts will have any involvement in the new flick. We'll continue to keep our ear to the ground for news, and keep you informed as it breaks.