The untold truth of Ghostbusters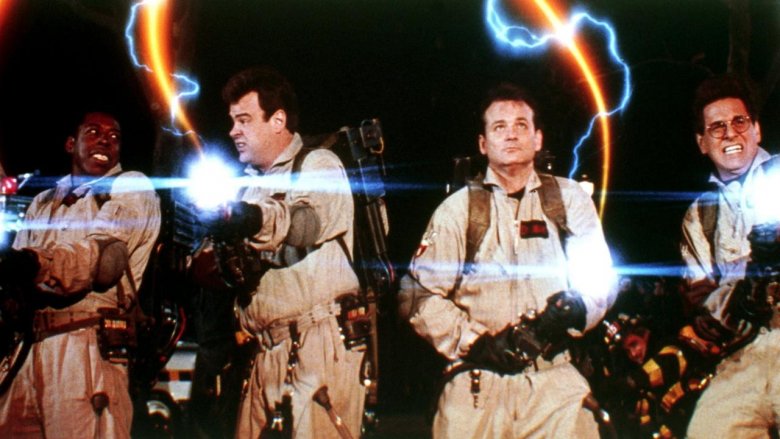 Few films evoke the kind of pure nostalgia for the '80s that the Ghostbusters movies still do. For those who grew up watching the specter and slime-filled series, there was nothing quite like turning a super soaker backpack set into a pretend proton pack while coasting around in faux ectomobile Power Wheels. Even now, it's still important for any fan worth their energy stream to have enough friends around to suit up in some tan jumpers on Halloween.
Before Ghostbusters became such a beloved film series, though, it existed in the very wild imagination of Saturday Night Live star Dan Aykroyd, whose original concept for the story was somehow even more outlandish. The paranormal comedy franchise has since taken on a life of its own with two original installments, at least one unproduced third script, a modern gender-bent reboot, and yet another unrealized sequel to speak of so far. A lot has happened since Aykroyd envisioned the original, from casting decisions to a sequel slump and one long road to revival. Here's what you might not know about Ghostbusters.