Far From Home Post-Credits Scene Rumor Has Fans Excited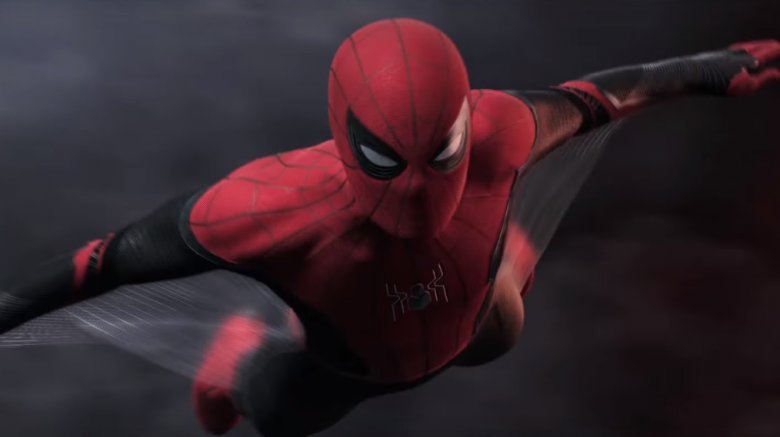 As if Marvel fans didn't have a million reasons to be excited about Spider-Man: Far From Home, a new rumor regarding what might come after the superhero flick has people giddier than ever before. 
Peruvian newspaper La Republica recently issued a piece claiming that Spider-Man: Far From Home will feature a post-movie stinger that introduces two iconic Spider-Man characters to the Tom Holland-led trilogy and to the Marvel Cinematic Universe: Gwen Stacy and Harry Osborn. 
Some may wonder why Marvel would want to introduce Gwen and Harry when both were included in the recent Amazing Spider-Man duology, but there's a fairly simple answer for that: those films aren't a part of the MCU, and thus, there is no MCU version of Gwen or Harry. Marvel could truly be looking to add both characters to the franchise roster now that Phase 3 is ending and Phase 4 is on the horizon.
The outlet went on to report that Chilling Adventures of Sabrina actress Kiernan Shipka would portray Gwen in the purported Far From Home post-credits scene, and Descendants star Mitchell Hope would take on the role of Harry. Apparently, Shipka's iteration of Gwen Stacy won't be the "damsel in danger" as she somewhat was in the Amazing Spider-Man movies, but instead will make her MCU debut in her vigilante alter-ego form as Spider-Gwen.
La Republica didn't name-drop a source that offered up this information, so it's best to take the scoop with a grain of salt and splash of skepticism. 
However, some validity can be found in this rumor based on the context of Spider-Man: Far From Home, the state of the MCU as it stands post-Avengers: Endgame and pre-Spidey sequel, and what we've heard about the forthcoming pic in the past. 
The official trailer for Far From Home — the one that included spoilers for Endgame — teased the existence of alternative realities within the MCU, suggesting that the multiverse is upon us. It only makes sense that more and more characters would join the party in Far From Home because of this, paving the way for interesting storylines and unique dynamics in the inevitable third Spider-Man film. And if Spider-Gwen is apparently coming to the MCU, it stands to reason that perhaps Miles Morales will too at some point in the future, given both characters starred in Sony's Oscar-winning animated feature Spider-Man: Into the Spider-Verse.
In the same vein, there's a hole in the MCU that needs patching up after the events of Endgame, during which three Marvel mainstays Captain America (Chris Evans), Black Widow (Scarlett Johansson), and Iron Man (Robert Downey Jr.) retired — through old age in Cap's case and death in Nat and Tony's. Losing Iron Man means Peter Parker is without his greatest mentor and one of his biggest supporters. Within Far From Home, the web-slinging hero will come to grips with Tony Stark's passing and try to honor his memory by being the best superhero he can be, as evidenced by footage Marvel has already unveiled.
But what does that all have to do with the rumor about Gwen Stacy and Harry Osborn appearing in a Far From Home post-credits scene? Their alleged introduction can serve to expand Peter's personal bubble within the MCU. Though he does still have connections to the remaining Avengers and will fight bad guys under the watchful eye of the mastermind Nick Fury (Samuel L. Jackson), Peter is more than just his ties to Earth's Mightiest Heroes... or his admiration for Tony Stark... or his off-and-on desire to become an Avenger. He's quickly learning that he is his own hero — and he should, as all other Marvel vigilantes have had, get a big, wide world of his own to explore. Bringing Gwen, who was Peter's girlfriend in the Marvel comics, and Harry Osborn, whom Peter canonically meets while he and Gwen attend Empire State University, into the hero's life is just one way to achieve that goal.
The rumor published by La Republica is far from the only whispering that has floated through the Spider-Man: Far From Home grapevine. We previously caught wind of back-channel chatter alleging that the upcoming sequel film will introduce even more Marvel characters in a post-credits scene — one that seems to perfectly tie into the rumored appearances of Gwen Stacy and Harry Osborn. 
A Reddit user asserting themselves as a special effects artist for Disney posted to the r/MarvelStudiosSpoilers subreddit claiming that Spider-Man: Far From Home will feature two scenes after the main movie: a "super important" mid-credits scene and a post-credits moment believed to be a comedic scene between Peter Parker and Jon Favreau's Happy Hogan that will have "an insignificant impact on the overall story arc."
The mid-credits scene, to the anonymous Redditor's knowledge, shows Jake Gyllenhaal's Mysterio looking out over a city from the window of a skyscraper. A voice off-screen tells him something along the lines of, "He beat us once, but soon he is going to pay." It's then revealed that the voice belongs to Chameleon, a member of the villain group the Sinister Six. 
From there, the sequence allegedly introduces the other members of the Sinister Six squad: Vulture, whom fans will remember from Spider-Man: Homecoming, Scorpion, and Shocker. When a businessman brings the baddies together and says that he has a "proposal" for them, the camera is said to move outside of the building to reveal where they actually are: the former Avengers/Stark tower, which now reads "OSCORP" in huge green letters. That's right: according to this rumor, none other than Norman Osborn, Harry Osborn's father who eventually becomes the Green Goblin, bought Stark Tower and gathered the Sinister Six for a meeting of the wicked minds. Many of the Sinister Six are already a part of the MCU, having stepped into the franchise in Spider-Man: Homecoming, so this rumor could end up being legit. 
The Reddit user didn't make any mention of Gwen Stacy or Harry Osborn appearing here, but the two teens wouldn't be out of place in the scene. Perhaps they'll be shown sitting outside the briefing room where the Sinister Six are talking, or waiting for Norman in the lobby of the tower to take the two of them home. 
Unconfirmed as this new rumor may be, it has certainly generated much hype from Marvelites. Fans have taken to social media to let their excitement be heard loud and clear. One Twitter user summed up how most people feel about the purported after-movie sequence: "There are rumors about kiernan shipka playing gwen stacy and mitchell hope playing harry osborn because someone saw them recording a post credit scene of spider-man far from home, i couldn't be happier omg." 
The notoriously secretive Marvel Studios won't be revealing much more information about Spider-Man: Far From Home between now and the film's theatrical debut this summer, so it's all just a waiting game to find out what is or isn't included after the sequel's credits start rolling. The good news is that Far From Home isn't too far way: the film will swing into cinemas on July 2.