Has Marvel Found The MCU's New Iron Man?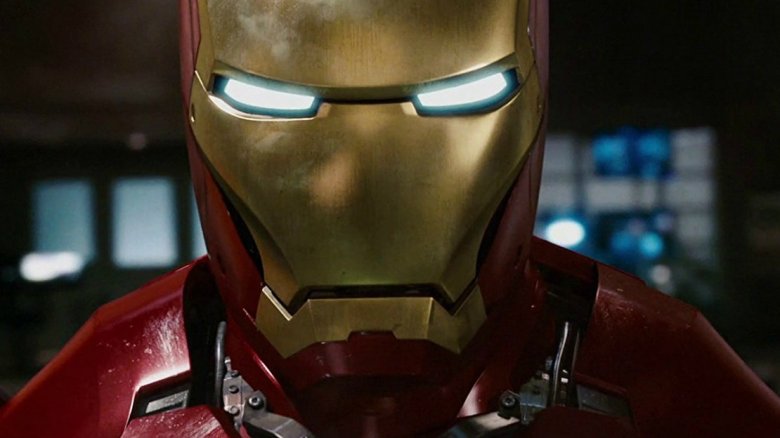 Goodbye, Iron Man and hello, Ironheart?
According to a new report by We Got This Covered, Marvel Studios may have settled on the hero to assume the Iron Man mantle following Tony Stark's death in Avengers: Endgame. 
The outlet cites an unnamed source that claims the bigwigs at Marvel and its parent company Disney are planning to have Riri Williams, also known as Ironheart, become the new Iron Man. She is said to be scheduled to debut in the MCU in either a Phase 4 or a Phase 5 film, and will "have Tony's suit to help her." The ultimate plan for Ironheart, per We Got This Covered's info, is to have the hero fight alongside the New Avengers led by Brie Larson's Captain Marvel. 
For those who haven't yet heard of Ironheart, we'll give you a brief introduction to the character: she's an introverted teenager with genius-level intellect who was accepted to M.I.T. at age 12. Her smarts caused her to retreat into herself, and unexpected trauma impacted her greatly, but when she reverse-engineered the Iron Man Armor Model 41 suit to create her own version of the armor, something sparked inside her. She wound up stepping into the suit and committing a few acts of vigilantism before Tony Stark noticed her and endorsed her desire to become a superhero. Ultimately, when Tony slips into a coma after battling Captain Marvel, Riri carries on his legacy as Ironheart.
This break from We Got This Covered follows roughly a year after the official Twitter account for The Black List — the network of screenwriters, buyers, and representatives that surveys Hollywood's best unproduced screenplays — shared a link to a script for an Ironheart movie written by Jada Rodriguez. The tweet noted that Rodriguez's Ironheart was "the best scripts our readers read" in July of 2018, with one describing it in part as "an extremely well written script with a unique take on the superhero universe." The Black List also offered up the synopsis for Rodriguez's project: "When a young African American girl loses hope in humanity, she dedicates her life, with the help of Tony Stark, to becoming a superhero... not knowing she is her own worst enemy."
Now that Robert Downey Jr.'s Tony Stark met his end in Avengers: Endgame, word on the street is that Riri Williams will take his place. It's for that same reason that it seems fairly unlikely Marvel would use Rodgriuez's Ironheart script in the exact version it was written last year, since it evidently features Tony quite heavily. Including him in a post-Endgame solo film about Ironheart would be impossible because, you know, he's dead. (More on this in a bit.)
We Got This Covered's report notes that "several characters" will attempt to rise as the new Iron Man — meaning however Marvel decides to introduce Ironheart (if this report is to be believed, of course), it will come after his death in Avengers: Endgame. These self-appointed contenders include Don Cheadle's War Machine, who was a close friend of Tony's, and Tom Holland's Spider-Man, who looked at Tony as a father figure and trained under him to become an Avenger during Spider-Man: Homecoming. Apparently, both War Machine and Spidey soon realize that the gig "just isn't for them," and Ironheart will go on to assume the mantle. 
Since We Got This Covered didn't name-drop the source that dished up all this purported intel, we simply have to take the outlet's word for it. But really, how plausible is the notion that Ironheart will be the new Iron Man in the MCU? Let's discuss. 
First and arguably most importantly, this exact thing has happened in the Marvel Comics. In August of 2016, WIRED exclusively confirmed that Riri Williams would formally take the Iron Man torch from Tony Stark in the November 2016 comic issue Invincible Iron Man #1, created by writer Brian Michael Bendis and artist Stefano Caselli. 
Bendis explained at the time that his story for Riri "speaks not only to the soul of the character but to the Iron Man franchise as a whole," and editor Tom Breevort noted that Riri's in-suit A.I. is modeled after Tony's charming personality. "Regardless of where he might be physically, he'll be soaring along with her spiritually," he said. 
This matches up well with the inevitably heartbreaking aftermath of Tony's death post-Endgame. He's no longer on Earth physically, but those who knew him will continue to honor his memory. The problem here, though, is when exactly Tony would be able to train Riri Williams. It seems the only moment in time he could is in the five years after the events of Avengers: Infinity War and ahead of Avengers: Endgame — unless he was secretly training her before that time without anyone knowing. Fans know that Tony gave up on the superhero life after Infinity War, sequestering himself to a serene cabin on a lake and raising his daughter Morgan with Pepper Potts (Gwyneth Paltrow). There's a chance that Riri was among the survivors of Thanos' Decimation, and the aftermath of it left her lonely, directionless, and in need of guidance. Maybe she somehow met up with Tony and convinced him to take her under his wing, teaching her what it takes to be a superhero. Perhaps Tony viewed Riri as a second daughter, and saw their dynamic as being able to fill the void in his heart that Peter Parker (Tom Holland) left behind when he died at the end of Infinity War. 
And speaking of Peter Parker, his second standalone film, Spider-Man: Far From Home, is the first movie to follow Avengers: Endgame. Peter and Tony were incredibly close, with the two even dying in front of one another at different points in time, and the official trailer for Far From Home teases that Peter will have a tough time continuing on as the friendly neighborhood Spider-Man without Tony in the wings to help guide him. We Got This Covered mentioned that Spider-Man will try to become the new Iron Man — will that happen in Far From Home? If it does and Peter ends up accepting that he's better at being Spidey than he is at being anyone else, even his greatest mentor and a hero he misses dearly, it could pave the way for Ironheart to nab the gig. 
Another reason why Marvel might actually intend for Ironheart to be the new Iron Man: the studio probably wants to keep the Iron Man trademark going and not let his presence die out in the MCU. After Endgame, the face of the MCU is going to look a lot different since Iron Man, Captain America (Chris Evans), and Black Widow (Scarlett Johansson) all retired. Though Black Widow has a solo movie underway, Iron Man and Captain America aren't coming back — but Marvel could have a way around that. By introducing Ironheart as the new Iron Man, the studio can keep Iron Man's spirit alive. He is, after all, the hero who started the Marvel movie franchise as we know it, so it's not hard to imagine the studio wanting to hold onto him for as long as it can. And who knows? If Riri Williams makes the same suit in the MCU as she does in the comics, one outfitted with a Stark-inspired A.I. system, maybe Robert Downey Jr. can reprise his role in a voice-acting capacity, or in a motion-capture performance for an in-costume hologram. 
Contrarily, there are a few reasons why this whole situation seems somewhat far-fetched. Marvel hasn't so much as off-handedly referenced Riri Williams and Ironheart in any MCU entry thus far, and the studio has a fantastic track record of playing the long game in teasing character introductions. Granted, Marvel is about to enter a brand-new phase of its cinematic universe, so an argument could be made about the studio waiting until the new chapter begins to start teasing Ironheart's debut — but history has shown us that Marvel isn't one to make snap decisions. The studio is known for planning movies out years in advance, so why has there been no mention of Ironheart if she's going to take over as the Avenger who started the MCU? 
Additionally, though We Got This Covered does cite a source, it's not a named source. Anyone reading this report and choosing to believe it or brush it off is doing so based solely on the outlet's word — and that's a little worrisome. Many would be more inclined to run with the story if We Got This Covered identified even in vague terms the person or people providing the information. 
This isn't to say that We Got This Covered isn't reputable. It's quite the opposite, actually. The outlet has hit the head on numerous nails, accurately covering the Avengers: Endgame leak that revealed the Chitauri would be in the movie and reporting on the news that Robert Pattinson was in talks to become the new Batman months before Variety confirmed the scoop. We Got This Covered could be dishing up nothing but the truth here, but we don't have a firm way of knowing that right now.
Everything considered, this could be totally accurate or just a bunch of hogwash. It would be insanely cool to see a new hero take over for Tony Stark, much like Anthony Mackie's Falcon is all set up to become the new Captain America in Steve Rogers' stead, and it makes a lot of sense for Ironheart to be that person when considering the context of the comics and the movie franchise. We'll certainly have to take this report with a grain of salt, but regardless of whether fans will see Riri Williams on the silver screen, they can rest assured that more female superheroes are headed to the MCU. Marvel Studios president Kevin Feige has time and again promised that the franchise will eventually be female-dominated: "I think we're getting to the point soon where we have so many great female characters that those are just our heroes as opposed to when are they all female, all male. It's just the Marvel heroes, more than half of which will be women."