That's What's Up: What's the deal with the Sinister Six?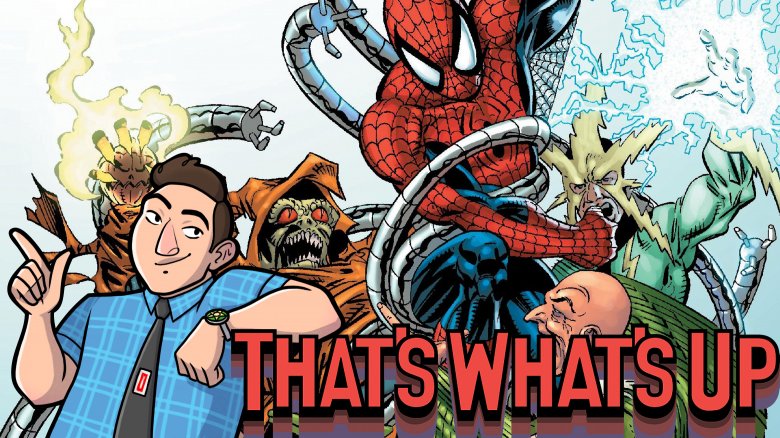 Each week, comic book writer Chris Sims answers the burning questions you have about the world of comics and pop culture: what's up with that? If you'd like to ask Chris a question, please send it to @theisb on Twitter with the hashtag #WhatsUpChris, or email it to staff@looper.com with the subject line "That's What's Up."
Q: What's up with the Sinister Six? Are they a cohesive team, or just a bunch of random villains who got a cool name? — via email
Like a lot of people, I've spent the past few months thinking a lot about the Sinister Six, mostly because the PlayStation 4 Spider-Man game started out with Peter Parker taking on Mister Negative and then pulled a hard swerve into being an origin story for a full-on supervillain team-up. It's a great way to ramp things up in the video game, but one of the many reasons that it works so well is that it mirrors how the team works in the comics. They are, in fact, a pretty random assembly of villains who gave themselves a cool name back in 1964, but they also do function as a cohesive unit that has a claim on being the best evil team in comics history, because they're an extension of one man's twisted, indomitable will.
And also because they're a bunch of dudes who just really, really hate Spider-Man.