Another Live-Action Star Wars Series Is 'Probably' Coming To Disney+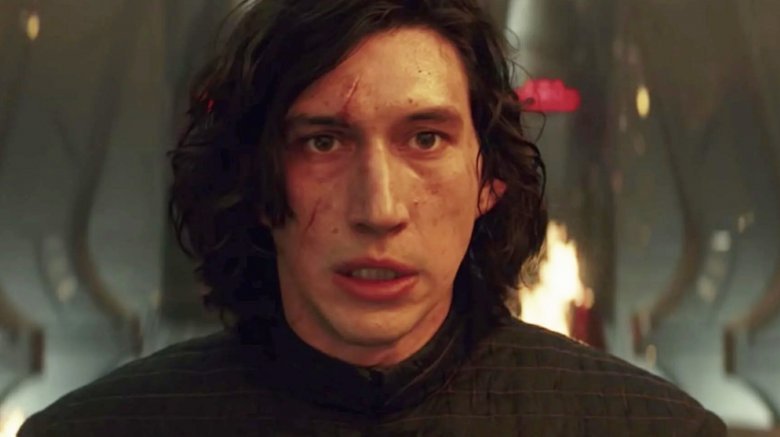 Lucasfilm has big plans for the galaxy far, far away. 
According to Bob Iger, the CEO of The Walt Disney Company which owns Lucasfilm, a third live-action Star Wars series will likely come to fruition and could arrive on the forthcoming streaming service Disney+ within the next three years — before the next Star Wars film opens in theaters in 2022. 
Should this third series make it past the development stage, it will join Lucasfilm's planned live-action Star Wars line-up that includes The Mandalorian, written by Jon Favreau and starring Pedro Pascal, and the yet-untitled Rogue One: A Star Wars Story prequel series that centers on Diego Luna's Cassian Andor in the time before the events of the standalone film. 
This news comes courtesy of Slashfilm, which reported on Iger's announcement at the MoffettNathanson Media and Communications Summit earlier this week.
Discussing the three-year gap between upcoming Star Wars movies, Iger said, "In the interim, we are producing two live-action Star Wars series for Disney+. One of them is called The Mandalorian, which is being supervised by Jon Favreau, and the other one is a bit of a prequel to Rogue One. My guess is there will probably be one more, at least one more, live-action series that we produce for Disney+, meaning a Star Wars series, before we release the next film."
Iger's comments to the crowd at the Summit aren't an explicit confirmation that yes, indeed, another live-action Star Wars show will definitely debut on Disney+ in the time after the final Skywalker saga installment, Star Wars: The Rise of Skywalker, hits cinemas this December and before the Star Wars film after that, the one that Game of Thrones creator-showrunners David Benioff and Dan Weiss, are working on. Rather, this is just Iger saying that it's highly likely that a third live-action show focused on characters in the galaxy we all know and love will join the two already underway. Iger is the best man to make remarks about Lucasfilm's plan, as he's the head honcho in charge of Lucasfilm's parent company, so him saying "probably" and "my guess" shouldn't be shrugged off. What Iger says usually goes. 
Now, in terms of what this potential third Star Wars show could be about, the possibilities are pretty endless. In the past, there has been talk of Lucasfilm creating a limited series centered on the early years of famed Jedi Obi-Wan Kenobi — which got intermingled with grapevine whisperings of the studio putting into development a spin-off movie about the character, in the vein of Solo: A Star Wars Story. It would certainly be incredible if Lucasfilm decided to green-light an Obi-Wan Kenobi show for Disney+, but some might be worried that the studio won't take that route considering how poorly Solo, the Han Solo-centered standalone prequel pic, performed at the box office. However, it's apparent that Lucasfilm is fine with taking risks on character-driven series, though. After all, both the live-action series Lucasfilm is already working on are focused on certain Star Wars characters: The Mandalorian and Cassian Andor. An Obi-Wan Kenobi series would fit right in with that roster. 
There are tons of other stories to tell, worlds to explore, and characters to meet in the Star Wars universe, so even if fans never get to see an Obi-Wan Kenobi show, whatever Lucasfilm is dreaming up for its possible third live-action series is destined to be pretty amazing. 
Disney+ is set to launch on November 12.