Star Wars Film Franchise Will Take A 'Hiatus' After Episode IX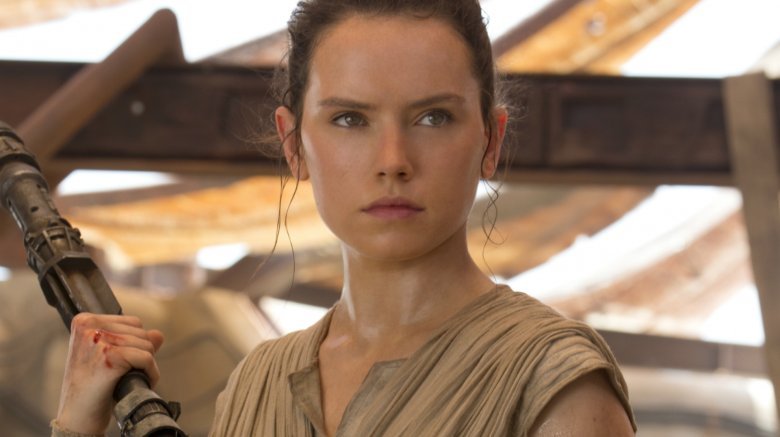 Han Solo may have been able to complete the Kessel Run in less than 12 parsecs, but Disney and Lucasfilm aren't racing to go anywhere anytime soon.
The Walt Disney Company CEO Bob Iger revealed on Thursday that the Star Wars film franchise will take a "hiatus" following the release of Star Wars: Episode IX. Iger dropped the news during an interview with Bloomberg Television. 
"We have not announced any specific plans for movies thereafter. There are movies in development, but we have not announced them," said Iger. "We will take a pause, some time, and reset, because the Skywalker saga comes to an end with this ninth movie."
Fear not, Star Wars fans — this doesn't mean that your beloved film series will go dormant for decades on end. Iger assured that there are more films coming, projects that are in active development, but they just won't be formally announced or released in theaters for a little while. 
"There will be other Stars Wars movies," he said, "but there will be a bit of a hiatus."
These "other Star Wars movies" Iger spoke of include the three films from Rian Johnson, who wrote and directed The Last Jedi. Johnson previously said that his new trilogy will get back "to the very fundamental questions of what makes" Star Wars what it is, as well as capture the spirit of the original trilogy. Game of Thrones series creators David Benioff and Dan Weiss are also working on their own Star Wars trilogy, but not much about that endeavor has been revealed as of this writing.
In the time after the not-yet-titled Episode IX launches in theaters on December 20, the Star Wars universe will turn its proverbial head toward television, focusing on creating and releasing series for exclusive release on Disney's forthcoming streaming platform, Disney+, which will also have every single Star Wars movie available to stream. Iger noted that this pivot to TV signifies that Lucasfilm's Star Wars creators are "being innovative."
One such show already in the works? The Mandalorian, the first-ever live-action Star Wars series in history. The series stars Game of Thrones standout Pedro Pascal in the title role, plus Gina Carano, Nick Nolte, Giancarlo Esposito, Carl Weathers, Emily Swallow, Omid Abtahi, Werner Herzog, and Taika Waititi, who is one of several episodic episodes on The Mandalorian team. Others at the helm of installments of the new show are Jurassic World actress Bryce Dallas Howard, Dope filmmaker Rick Famuyiwa, Star Wars: The Clone Wars and Star Wars Rebels director Dave Filoni, and Jessica Jones and Iron Fist director Deborah Chow. The series will premiere at the launch of Disney+ on November 12, and will follow "a lone gunfighter in the outer reaches of the galaxy far from the authority of the New Republic" in the time "after the fall of the Empire and before the emergence of the First Order."
The studios are also working on a prequel series to Rogue One: A Star Wars Story, which features Diego Luna in his Rogue One role as Cassian Andor and voice actor extraordinaire Alan Tudyk reprising his role as K-2SO. Additionally, another season of the animated series Star Wars: The Clone Wars will debut on Disney+. 
It will likely prove an incredibly wise move on Disney and Lucasfilm's part to pump the brakes on the Star Wars film franchise and pivot attention to other content mediums (and in physical business through the soon-to-debut Star Wars park Galaxy's Edge at Disney's Hollywood Studios at Walt Disney World Resort in Orlando, Florida and at Disneyland Park at the Disneyland Resort in Anaheim, California). The franchise experienced its first true failure last year with the box office bomb Solo: A Star Wars Story, the prequel pic that reportedly cost Disney and Lucasfilm close to $80 million. That was a kind of flopping that caused industry experts and fans at home to worry whether the studios were releasing Star Wars movies too quickly after each other. Solo launched only a handful of months after Star Wars: The Last Jedi did — hardly enough room for fans to actually get excited about the new film. The idea of "Star Wars fatigue" was stronger then than it had ever been, and it looks like Disney and Lucasfilm have learned from their mistakes and are actively trying to avoid overwhelming fans moving forward. 
Before the Star Wars film franchise takes its hiatus, look out for the launch of Disney+ on November 12 and the debut of Episode IX in theaters on December 20.