Star Wars: Report Claims Obi-Wan Kenobi Movie Scheduled To Film In 2019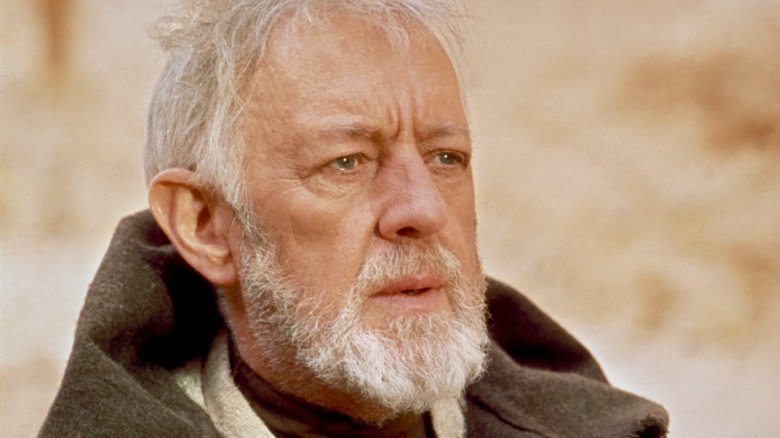 Lucasfilm
Star Wars has another story to tell about a character we thought we knew.
According to a report by Star Wars news site Fantha Tracks, pre-production has begun on a spinoff movie focusing on the adventures of the famed Jedi Obi-Wan Kenobi, with filming set to commence in spring 2019.
The news, if true, is not entirely unexpected. We've known as far back as 9 months ago that Disney was seriously exploring the idea of a movie centering on the character made famous by Sir Alec Guinness, with The Hollywood Reporter discussing its development as a certainty.
According to the THR report, The Hours director Stephen Daldry was confirmed to be directing the Obi-Wan film, though this fact has seemingly yet to be confirmed by Disney.
According to the Fantha Tracks report, the film would be delivered in time for a 2020 release. 
The report's sources claim that "an art department is now in full pre-production mode" on the movie at Pinewood Studios in England, which tracks with a previous report from Omega Underground. 
For what it's worth, Pinewood was also used for production on The Force Awakens, The Last Jedi, Episode IX, Rogue One, and Solo — so it's not like that part of the story is a huge surprise.
The report also claims that a number of crew members currently working on the mysterious Episode IX have signed contracts to continue working on the Obi-Wan Kenobi movie after that project is through. 
With tracking for the impending Solo: A Star Wars Story spinoff predicting an encouraging $170 million debut, Disney and Lucasfilm may be doubling down on their concept of character-centric origin stories. 
The puzzling thing about Obi-Wan, if you'll remember, is that audiences kind of already saw his origin story in a previous movie called Episode I: The Phantom Menace.
With that in mind, it's entirely unknown what time period or phase of the character's life a solo movie would center its story on. For what it's worth, Scottish actor Ewan McGregor has expressed interest in returning to the role, provided they'll have him. (Heck, Liam Neeson, too.)
What's also unknown is this: Everything. No information has yet to be unearthed regarding casting or script details for the picture — but we'll be sure to keep you in the loop as this next potential Star Wars Story comes together.
The next feature in the expanding Star Wars film universe is Solo: A Star Wars Story, set for release on May 25.