Small details you missed in the Star Wars Episode 9 trailer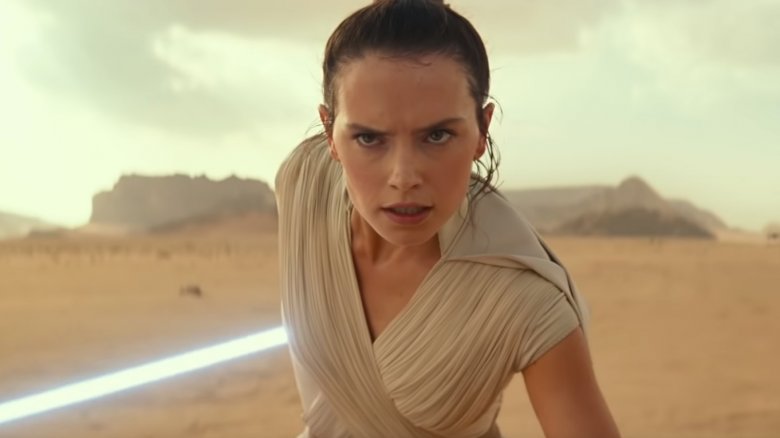 Well, it's finally here: the trailer for the final installment of the Skywalker Saga. And with the trailer we finally get a title: The Rise of Skywalker. Considering that Luke Skywalker seemed to buy the moisture farm at the end of The Last Jedi, we can't help but wonder just which Skywalker is about to rise. Will Luke be returning from the dead? Will we discover Rey's true parentage? Or does is the title referring to something more subtle — and much harder to guess?
J.J. Abrams and the rest of the folks at Lucasfilm and Disney packed a ton of stuff into the two-minute trailer, and we can only guess at what some of this stuff might mean. But rest assured — a lack of actual knowledge never stopped us from speculating wildly about what we might see when Episode IX hits theaters in December 2019. Crack open your Wookieepedias and dust off your holocrons — here are the small details you might've missed in the first trailer for Star Wars: The Rise of Skywalker.