Book Of Enchantment: Disney+ Series Will Focus On Disney Villains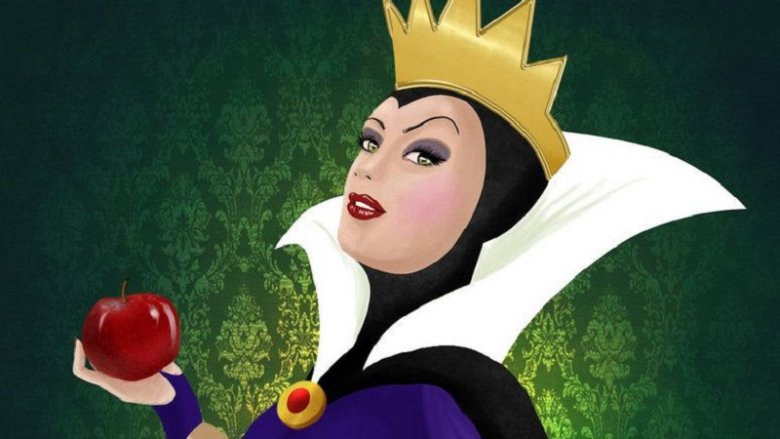 Disney+ will take a walk on the dark side.
The forthcoming streamer is developing Book of Enchantment, a live-action series which will focus on the Mouse House's formidable roster of iconic villains. The series is the brainchild of Michael Seitzman (Quantico, Code Black), who will serve as showrunner and has written a pilot script, according to Deadline.
The news constitutes further evidence that Disney is fully committed to exploiting all of the legacy characters under its umbrella, not just the ones that are full of sunshine and light. The trend seemingly began with the 2014 live-action feature Maleficent, which served up an origin story for the titular evil sorceress, the Big Bad of the 1959 animated classic Sleeping Beauty. The Angelina Jolie starrer was a surprise box office smash, raking in over $750 million dollars worldwide; a sequel is currently in post-production, having wrapped principal photography late last year. Disney's baddies have also been featured on the small screen before, with the Disney Channel original feature Descendants and its sequel. As the title implies, the films follow the teenage offspring of Maleficent, Snow White's Evil Queen, Jafar, and Cruella De Vil; a third entry in the series is set to premiere later this year on the Disney Channel.
Book of Enchantment, however, is shaping up to be a different beast entirely. The series will be an adaptation of the YA book series Villains by Serena Valentino, each of which focuses on a different character: Fairest of All (the Evil Queen), The Beast Within (Beast from Beauty and the Beast, of course), Poor Unfortunate Soul (Ursula from The Little Mermaid), Mistress of All Evil (Maleficent), and Mother Knows Best (Mother Gothel from Tangled), with a sixth book slated for release later this year and a seventh in the works. Per Deadline's report, the Disney+ series is being conceived as an epic, interconnected universe featuring fresh takes on classic Disney tales told from a villain-centric point of view.
The report further states that Seitzman — who is also developing a pair of interconnected series based on the works of John Grisham, The Rainmaker and Rogue Lawyer, for Hulu — has written the series' "bible" and will be assembling a writers' room sometime in April. Possible shooting locations are currently being scouted in the U.K., with an eye toward the series going before the cameras sometime in 2020.
So far, Book of Enchantment doesn't have a lot of company in terms of Disney+ original offerings not based in the Star Wars or Marvel universes. The streamer has a reboot of the seemingly indestructible High School Musical franchise in the works, as well as a gender-swapped reimagining of the cult classic 2000 film High Fidelity; other than that, the projects that have so far been announced are aiming to take us either to the Marvel Cinematic Universe or a galaxy far, far away. Early confirmed offerings will include a Loki limited series (featuring Tom Hiddleston reprising his beloved role from the MCU), as well as Vision and Scarlet Witch, which will bring back Paul Bettany and Elizabeth Olsen in their respective Marvel roles and will be showran by Captain Marvel co-writer Jac Schaeffer. Also in development is a series featuring Captain America sidekicks Falcon and Winter Soldier, although this project has yet to receive official confirmation. On the Star Wars side, we have The Mandalorian (a space bounty hunter saga set in the Star Wars universe from Iron Man director Jon Favreau) and an as-yet unnamed series featuring Diego Luna reprising his role as Cassian Andor from Rogue One: A Star Wars Story on tap. 
There's no doubt that Disney intends to dig deep into its vast well of intellectual property outside of those two iconic brands to outfit its spanking-new streamer with subscriber-driving original content, and Book of Enchantment looks like the tip of that looming iceberg. The service is gearing up to make its potentially world-shattering debut sometime late this year; we'll fill you in on production and casting details for this deep dive into the lives of Disney's most nefarious icons as they become available.