Once Upon A Time In Hollywood Photos Tease Quentin Tarantino's Upcoming Feature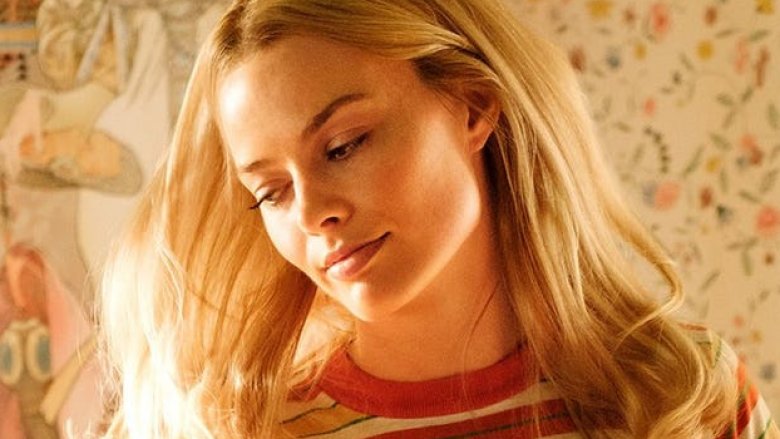 Sony Pictures/Vanity Fair
Once upon a time in Hollywood, Vanity Fair dropped a collection of photos from Quentin Tarantino's upcoming ninth feature film. The unveiling came on Friday, as part of the outlet's exclusive coverage of Once Upon a Time in Hollywood, the mystery crime thriller set in 1969 Los Angeles, around the time of the Charles Mason murders. 
Described by the outlet as "a Western of a different stripe" and a "sprawling tale of counterculture California and the final days of Hollywood's Golden Age," Once Upon a Time in Hollywood is "an old-school L.A. story à la Pulp Fiction and Jackie Brown, the kind of city epic only a nostalgic of Tarantino's wit and peculiarity could attempt to really do justice."
Leonardo DiCaprio leads Once Upon a Time in Hollywood as Rick Dalton, a fictional former television actor who starred in his own series entitled Bounty Law from 1958 to 1963 and who is currently struggling to break into the film industry. In 1969, down on his luck and unsure of whether he should move to Italy and top-line a ton of low-budget Western flicks, Rick's life shifts in a new direction as he and his stunt double Cliff Booth, played by Brad Pitt, embark on a journey to make it in a Hollywood they no longer recognize. Sure to impact Rick and Cliff's endeavors is Sharon Tate, portrayed in Once Upon a Time in Hollywood by Margot Robbie, the silver-screen darling, wife of director Roman Polanski, and eventual victim of the August 1969 Manson Family slayings. 
The photos give us brand-new looks at DiCaprio's Rick, seen shimmying alongside three women on a television set and jumping out of the bed of a truck with a gun in his hand; Pitt's Cliff, sporting shaggy blonde hair and a bright yellow floral-print shirt; and Robbie's Sharon, shown dancing in one photo and walking along a California street in another. They also offer glimpses at Al Pacino's character, Rick's agent Marvin Shwarz, as well as peeks of Tarantino directing the cast. 
Though the snaps don't reveal much about the plot of Once Upon a Time in Hollywood, they don't necessarily have to. Studio Sony Pictures has already revealed just enough information about the story to satiate our curiosity without saying too much: "A faded TV actor and his stunt double embark on an odyssey to make a name for themselves during the Helter Skelter reign of terror in 1969 Los Angeles," the synopsis reads.
Tarantino himself has confirmed that the film is more about the year 1969, the atmosphere of Los Angeles at that time, and the people living in the "height of hippy Hollywood" rather than about Charles Manson. Yes, the serial killer's cult will play a part in Once Upon a Time in Hollywood — a large portion of the cast consists of the victims of the murders and the people who carried out the killings — but those interested in the film shouldn't anticipate a true-crime retelling of Mason and his follower's horrific crimes. (That's what Netflix is for.) Instead, they should expect a Western flick twinged with crime, thrills, and mystery — plus a lot of blood, swears, and wild action sequences characteristic of Tarantino's unique directorial vision. 
As Once Upon a Time in Hollywood nears its July 26 launch, Sony may very well release photos of the film's other characters, like Jay Sebring (Emile Hirsch), Steve McQueen (Damian Lewis), George Spahn (Bruce Dern), Lynette "Squeaky" Fromme (Dakota Fanning), Sam Wanamaker (Nicholas Hammond), Catherine Share (Lena Dunham), Charles "Tex" Watson (Austin Butler), Bruce Lee (Mike Moh), and, of course, Roman Polanski (Rafał Zawierucha) and Charles Manson (Damon Herriman). 
Many are already anticipating Once Upon a Time in Hollywood to be one of this summer's biggest films. Though it opens the same month as Annabelle 3, Spider-Man: Far From Home, and Disney's "live-action" remake of The Lion King, the Tarantino flick should dominate the box office and prove people's predictions correct. 
Travel to 1969 California when Once Upon a Time in Hollywood debuts in theaters on July 26.