Quentin Tarantino's Once Upon A Time In Hollywood Release Date Changed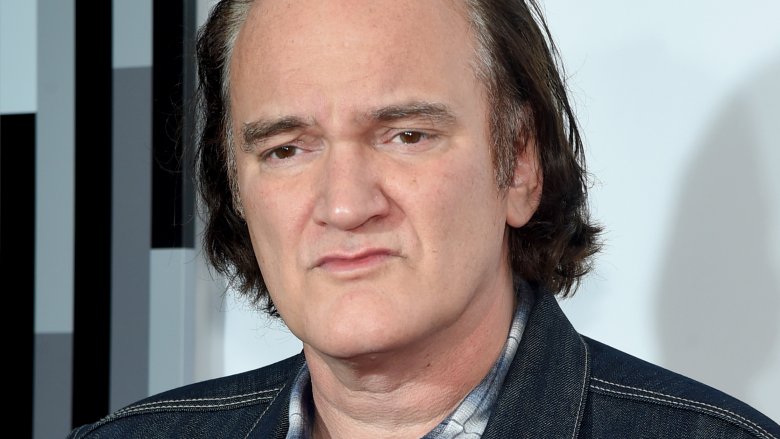 Getty Images
Once Upon a Time in Hollywood will Hollywood and head out to theaters worldwide a little earlier than originally expected. 
Per The Hollywood Reporter, Sony Pictures has shifted the release date for Quentin Tarantino's 1960s-set Once Upon a Time in Hollywood up by two weeks. Instead of opening on its intended August 9, 2019 debut date, the Leonardo DiCaprio and Brad Pitt-starrer will bow on July 26, 2019. 
It's easy to assume that Sony changed the film's release date due to the fact that its original launch fell on the 50th anniversary of the day members of Charles Manson's Manson Family cult murdered actress Sharon Tate and several of her friends. Hearing that Sony initially meant to launch Once Upon a Time in Hollywood (which actually features Margot Robbie as Sharon Tate, involves elements of the Manson Family killings, and is expected to soon cast an actor to play Charles Manson) on that date sparked concern in some — because, well, it is a little concerning. 
But Sony didn't do the ol' debut date switcheroo because of that. In reality, studio insiders set Once Upon a Time in Hollywood for a July opening in order to give it "more summer playtime." Is a bound-to-be-bloody Tarantino movie that touches on real-life murders the kind of film one would long to see in the sunny summer months? From our vantage point, not exactly, but hey, to each their own. 
Tarantino's Once Upon a Time in Hollywood could hit theaters at any time, really, as it's guaranteed to draw in huge crowds regardless — not only because of its story, which takes place "at the height of hippy Hollywood," but also because of its insanely star-studded cast. In addition to Robbie as Tate, DiCaprio as fictional actor Rick Dalton, and Pitt as Rick's stunt double Cliff Booth, the film features Dakota Fanning, Damian Lewis, Luke Perry, Burt Reynolds, Timothy Olyphant, Kurt Russell, Michael Madsen, James Marsden, Tim Roth, Emile Hirsch, Clifton Collins Jr., Keith Jefferson, Nicholas Hammond, and Al Pacino. Where there's that many stars, there's millions of adoring fans who will dole out the dough to see them in the upcoming film. 
Elsewhere on its schedule, Sony dated the Zombieland sequel for October 11, 2019; Little Women for December 25, 2019; Bloodshot for February 21, 2020; Slender Man for August 10 of this year (pushed from August 24); and White Boy Rick for September 14.