Lena Dunham, Maya Hawke Cast In Once Upon A Time In Hollywood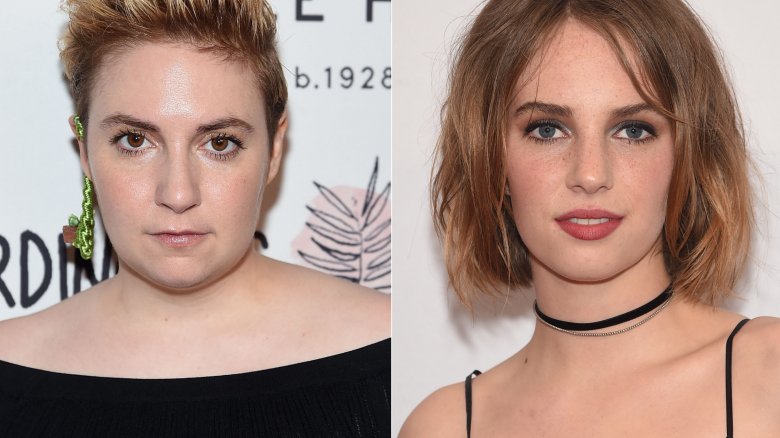 Getty Images
Once Upon a Time in Hollywood has tapped a handful of actors to join its ever-growing roster. 
Per Deadline, Girls alum Lena Dunham and Little Women actress Maya Hawke have been cast in the Quentin Tarantino-directed film. 
Dunham will portray Catherine "Gypsy" Share, a former member of serial killer Charles Manson's Manson Family cult. On August 9, 1969, Manson instructed Share's fellow "Family" members Susan Atkins, Leslie Van Houten, and Patricia Krenwinkel to break into the home of actress Sharon Tate, who was pregnant at the time, and murder her, Jay Sebring, Abigail Folger, Wojciech Frykowski, and Steven Parent. Share was charged with attempted murder in 1971 when she and a few other Manson followers planned to kill cult member Barbara Hoyt to keep her from testifying against those involved in the 1969 killings. 
Once Upon a Time in Hollywood marks Dunham's first major role in a feature film, having previously popped up in 2012's This Is 40. After ending her five-year run as Hannah Horvath on the HBO series Girls, which she created, directed, wrote, and executive-produced, in 2017, Dunham appeared as Valerie Solanas on an episode of American Horror Story: Cult. Like Share, Solanas was also a real person with a really checkered past. A radical feminist and writer, Solanas attempted to murder Warhol in his studio in 1968. If Dunham can bring Solanas to life on television, it sounds like she can easily do the same with Share on the big screen. 
As for Hawke, the daughter of actor Ethan Hawke and past Tarantino collaborator Uma Thurman, she'll take on the role of a character called Flower Child. Hawke made her screen debut in 2017, starring as Jo March on the BBC miniseries Little Women, and will next appear as Robin on the third season of Netflix's Stranger Things. 
Alongside Dunham and Hawke, The Shannara Chronicles alum Austin Butler and Knock N actress Lorenza Izzo were also cast in Once Upon a Time in Hollywood. 
Dunham, Hawke, Butler, and Izzo join a cast list that rivals Game of Thrones' in length. There's Leonardo DiCaprio as out-of-work actor Rick Dalton, Brad Pitt as Rick's best friend and stunt double Cliff Booth, Margot Robbie as Sharon Tate, Burt Reynolds as George Spahn, Dakota Fanning as Lynette "Squeaky" Fromme, Emile Hirsch as Jay Sebring, Mike Moh as Bruce Lee, plus Damian Lewis, Clifton Collins Jr., Al Pacino, Scoot McNairny, Tim Roth, Michael Madsen, Kurt Russell, Timothy Olyphant, James Marsden, and too many more to reasonably list here. 
If Tarantino and Sony Pictures continue this casting momentum moving forward, plucking from the pool of actors bright stars and big names to fill the various character slots, it won't be long before practically everyone in Hollywood has a part in Once Upon a Time in Hollywood. 
Once Upon a Time in Hollywood is set for a July 26, 2019 debut.