Margot Robbie Confirms Role In Once Upon A Time In Hollywood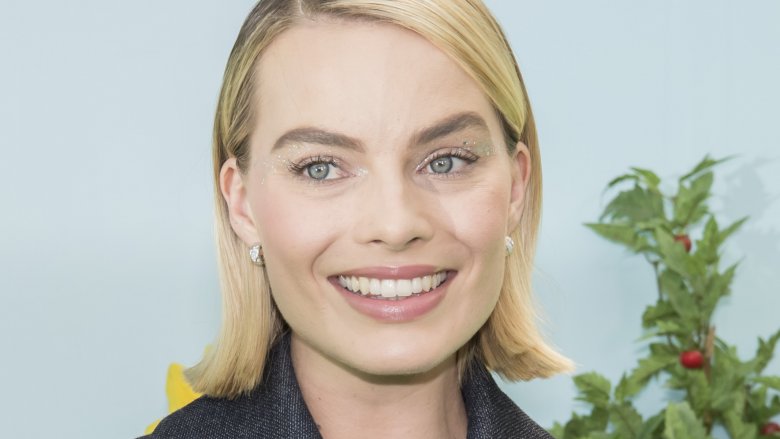 Getty Images
It's officially official: Margot Robbie will play Sharon Tate in Quentin Tarantino's Once Upon a Time in Hollywood.
Robbie's connection to the 1960s-set film, originally thought to be all about Charles Manson and the Manson Family killings, has been speculated about for quite a while, with buzz first sparking up when it was reported that director Tarantino had met with the Australian-born actress about portraying Tate, the murdered wife of filmmaker Roman Polanski. 
Now, chatting with IndieWire at Hollywood's Escape Hotel to promote her upcoming film Terminal, Robbie confirmed her involvement. 
"Tarantino is one of my bucket-list directors," said Robbie. "As long as I can remember, I've been a huge Tarantino fan. Beyond anything, I've just always wanted to see him work. And I want to see how he runs a set, and how he directs people, and what the vibe is onset, and what's in the script, and then what happens on the day. I'm just fascinated by all of it, fascinated. So it's going to be a crazy experience to witness it firsthand. It's something I've always dreamed of doing."
Set in 1969 California, at the "height of hippy Hollywood," Once Upon a Time in Hollywood stars Leonardo DiCaprio as Rick Dalton, a fictional out-of-work actor who once top-lined his own Western television show, Bounty Law, that ran from 1958 to 1963. After Rick tries and fails to make it big in the movie industry, he finds himself "guesting on other people's shows while contemplating going to Italy, which has become a hotbed for low-budget Westerns." 
Brad Pitt acts opposite DiCaprio as Rick's "longtime stunt double" Cliff Booth. Both are "struggling to make it in a Hollywood they don't recognize anymore," but the world turns in their favor when Rick learns that his next-door neighbor is none other than Sharon Tate. 
Tate was tragically killed by several members of notorious serial killer Charles Manson's cult, known as the Manson Family, on August 8, 1969. Robbie spoke to how seriously she's approaching the task of portraying the real-life character, saying, "I feel a responsibility with every character I play, whether they're fictional or real life. To play her right, play her truthfully, and kind of understand her emotional journey."
The actress then revealed that her role is a supporting one, and she's more than happy to take somewhat of a backseat in the flick, which is slated to begin shooting later this year. 
"I always want to play supporting roles," Robbie stated. "I love not having the responsibility of a film rest on my shoulders. It's terrifying. Like [in] Mary Queen of Scots, I'm like, 'That's Mary, Queen of Scots, and I get to play [Queen Elizabeth I],' you know? That's perfect for me. I get to work with an actress I adore, Saoirse [Ronan]. It's scary when the title of the film is your character's name."
Once Upon a Time in Hollywood will bow on August 9, 2019 — 40 years to the day after Sharon Tate's murder.