Once Upon A Time In Hollywood: Get Your First Look At Margot Robbie As Sharon Tate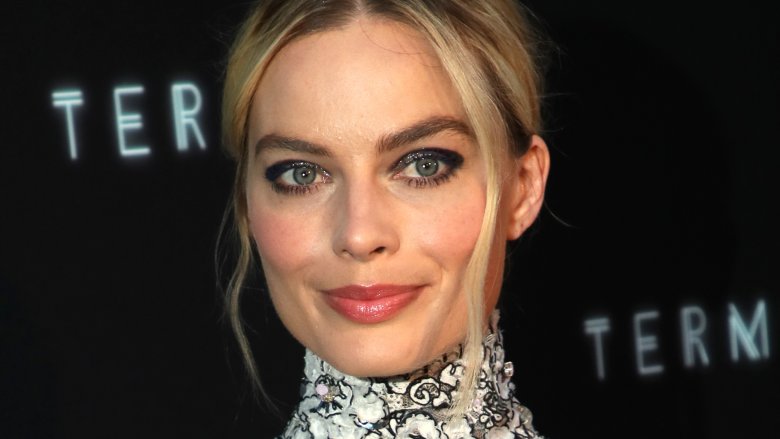 Getty Images
Prepare to do a triple take. 
Margot Robbie looks eerily similar to the real-life woman she portrays in Once Upon a Time in Hollywood, the forthcoming film from director Quentin Tarantino that also stars Leonardo DiCaprio, Brad Pitt, and a ton more. 
Robbie took to Instagram on Monday to share the first snap of herself in character as Sharon Tate, the silver screen star who dazzled Hollywood in the 1960s, starring on series including The Beverly Hillbillies, Mister Ed, and The Man from U.N.C.L.E. and in films like Eye of the Devil, The Fearless Vampire Killers, Valley of the Dolls, and The Wrecking Crew. Tate was tragically murdered on August 9, 1969 by members of the Manson Family, a cult that followed serial killer Charles Manson.
In the photo, Robbie rocks white shin-high boots and a matching skirt, offset with a black turtleneck and blonde hair worn with a loose flip at the ends. The actress stands against a yellow wall as she looks directly to the camera. Robbie let the photo of her scarily accurate take on Tate do the talking, keeping the caption simple: "First look. #OnceUponATimeInHollywood @onceinhollywood."
Robbie is pretty chameleonic by nature, often drastically changing her appearance and voice for film roles. The Australian-born actress donned a near-faultless Bay Bridge, Brooklyn accent for her role as Naomi Lapaglia in The Wolf of Wall Street; captured the bubblegum-smacking lilt characteristic of Harley Quinn for Suicide Squad; trained hard in the iceskating rink and got a few perms to play disgraced former figure skater Tonya Harding in I, Tonya; and took on an English accent, striking makeup, and period attire for Queen Elizabeth I in the forthcoming Mary, Queen of Scots — one of Robbie's lesser-known projects.
What's different about Robbie's role in Once Upon a Time in Hollywood is that, apart from the 1960s clothes and the American accent she'll show off later, it doesn't appear that the actress had to do much transforming to capture Tate's essence. That's mostly down to her looking a lot like Tate to begin with — the two share the same blonde hair, blue eyes, and 5'6" stature — but it may also be a testament to Robbie's ability to blur the line between herself and the people she plays on screen. 
Set in the height of hippie culture in 1969 Los Angeles, Once Upon a Time in Hollywood follows DiCaprio's Rick Dalton, an out-of-work actor, and Pitt's Cliff Booth, Rick's stunt double. The pair are unlucky in L.A., trying and failing to make it big. But considering that Rick's neighbor is Sharon Tate, the wife of famous (and infamous) film director Roman Polanski, their struggles may be short-lived — before they get a whole lot worse in a much bigger way. 
Once Upon a Time in Hollywood was initially slated for release on the 50th anniversary of Tate's death, but was recently moved to July 26, 2019.