Golden Globes 2019: Chadwick Boseman, Jamie Lee Curtis, Emma Stone Among Presenters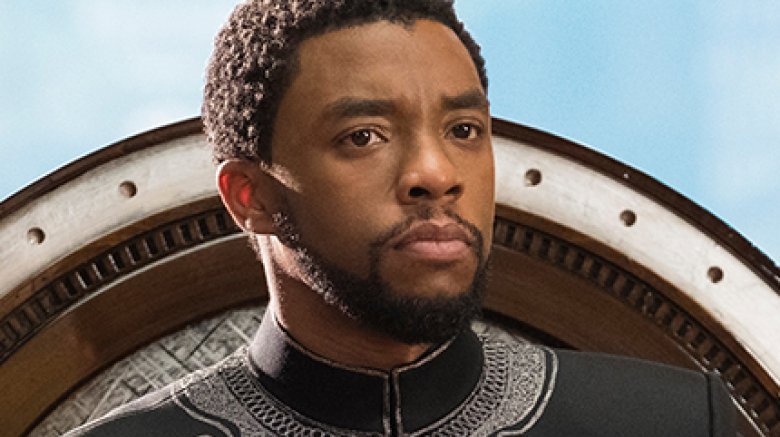 The 76th Golden Globe Awards will be a night to remember. 
Ahead of the ceremony on Sunday, January 6, the Hollywood Foreign Press Association announced a star-studded slate of presenters that includes Black Panther star Chadwick Boseman; Halloween franchise icon Jamie Lee Curtis, who last year reprised her role as Laurie Strode in director David Gordon Green's well-received horror refresh; and Emma Stone, who in 2018 seriously impressed in the Yorgos Lanthimos-directed period film The Favourite and was confirmed to return to post-apocalyptic America in the upcoming Zombieland sequel. 
John Wick 3: Parabellum actress Halle Berry will also take the Golden Globes stage to present an award, as will The Big Bang Theory's Kaley Cuoco and Johnny Galecki, Hobbs & Shaw villain Idris Elba, Star Wars legend Harrison Ford, Mary Queen of Scots actress Saoirse Ronan, Us star Lupita Nyong'o, Creed II lead Michael B. Jordan, The Crown season 3 actress and Stone's The Favourite co-star Olivia Colman, and A Star Is Born actress Lady Gaga. Bradley Cooper, Jessica Chastain, Felicity Huffman, Allison Janney, and Rachel Weisz will also present. 
Those who loved Aquaman and Spider-Man: Into the Spider-Verse will be pleased to hear that Nicole Kidman (who played Queen Atlanna in the DC superhero movie) and Chris Pine (who voiced the blonde-haired Peter Parker in the animated hit) are amongst the 2019 Golden Globes presenters as well. 
Additionally, Taron Egerton, who will star as Elton John in the forthcoming biopic Rocketman; Saturday Night Live alum Amy Poehler; Master of None's Lena Waithe; and This Is Us stars Justin Hartley, Sterling K. Brown, and Chrissy Metz are set to get up on stage throughout the night.
The Golden Globes ceremony is always an interesting and often surprising evening, with some pretty wacky moments happening at the 2017 affair and stars coming together to bring awareness to the #MeToo movement and protest sexual harassment in Hollywood at the 2018 awards. With so many incredible presenters on tap for this year's event, and with the hysterical Andy Samberg and ineffable Sandra Oh leading the evening as co-hosts, the 2019 Golden Globes are sure to be just as memorable. 
Find the list of Golden Globe Awards presenters who have been confirmed thus far below. 
Antonio Banderas
Kristen Bell
Emily Blunt
Steve Carell
Olivia Colman
Bradley Cooper
Taron Egerton
Lady Gaga
Richard Gere
Danai Gurira
Nicole Kidman
Lucy Liu
Julianne Moore
Megan Mullally
Chris Pine
Amy Poehler
Gina Rodriguez
Maya Rudolph
Emma Stone
Rachel Weisz
Halle Berry
Chadwick Boseman
Sterling K. Brown
Jessica Chastain
Kaley Cuoco
Jamie Lee Curtis
Dick Van Dyke
Idris Elba
Harrison Ford
Johnny Galecki
Justin Hartley
Taraji P. Henson
Felicity Huffman
Allison Janney
Michael B. Jordan
William H. Macy
Chrissy Metz
Mike Myers
Lupita Nyong'o
Gary Oldman
Jim Parsons
Sam Rockwell
Saoirse Ronan
Octavia Spencer
Ben Stiller
Lena Waithe
Catherine Zeta-Jones