Halle Berry Cast In John Wick: Chapter 3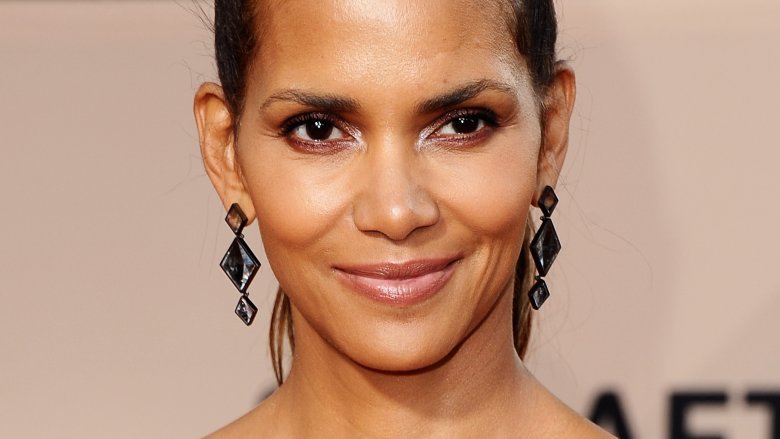 Getty Images
Welcome to the Continental, Ms. Berry. 
Halle Berry has officially joined the cast of John Wick: Chapter 3, the forthcoming installment in Lionsgate's acclaimed action thriller film series (via The Hollywood Reporter). 
Berry confirmed her involvement in the three-quel, which stars Keanu Reeves as the titular hired gun and has original John Wick and John Wick: Chapter 2 director Chad Stahelski back behind the camera, on Instagram. She first shared a snap of a note card from the fictional Continental Hotel in New York City, on which she scrawled, "See you in a year, Mr. Wick." Berry later posted a black-and-white photo of herself leaning against an old building with the caption, "I am Sofia."
Additional details on Berry's character are being kept under wraps — or, more appropriately, layers of thick concrete as John's former weapon stash was hidden beneath — but sources close to THR indicate that Berry is not playing the film's villain. However, that doesn't necessarily mean that Sofia won't have an antagonistic streak or is 100 percent a hero. 
John Wick: Chapter 3 picks up immediately after the cataclysmic ending of Chapter 2, which saw John fleeing from the scene of the murder he committed on the grounds of the Rome Continental. As with the New York Continental, the international safe house for assassins strictly forbids any "business" — a.k.a killing — on the property; breaking that rule results in ex-communication. Winston, the owner and manager of the Continental Hotel in New York played by Ian McShane, announced that John would be "excommunicado," and gave him a one-hour head start to escape to New York and attempt to outrun those who are after the $14 million bounty on his head. 
Here's the official synopsis for John Wick: Chapter 3: "John Wick (Keanu Reeves) is on the run for two reasons — he's being hunted for a global $14 million dollar open contract on his life, and for breaking a central rule: taking a life on Continental Hotel grounds. The victim was a member of the High Table who ordered the open contract. John should have already been executed, except the Continental's manager, Winston, has given him a one-hour grace period before he's 'excommunicado' — membership revoked, banned from all services and cut off from other members. John uses the service industry to stay alive as he fights and kills his way out of New York City."
Written by Derek Kolstad, John Wick: Chapter 3 is due out on May 17, 2019.