What you don't know about Thanos' family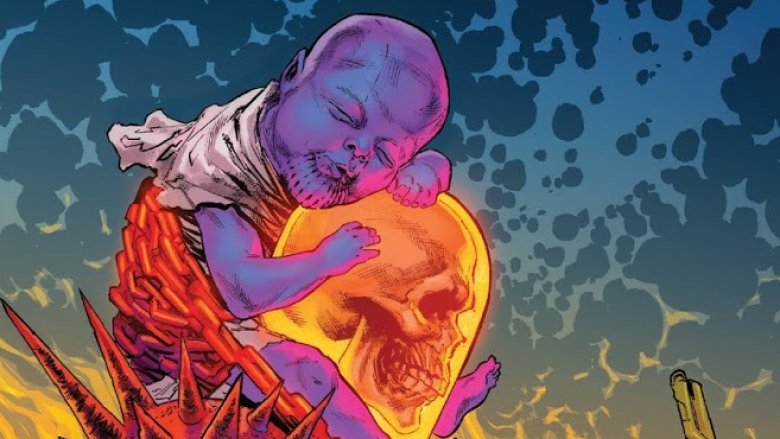 When you think of Avengers: Infinity War's genocidal villain Thanos the Mad Titan, the phrase "family man" probably isn't the first to pop into your mind. As late as Infinity War we don't hear anything about Thanos' biological family — only his so-called "daughters," Gamora and Nebula, who he recruited from the worlds he's ravaged. 
The truth is Thanos' family is an extensive one — in the biological sense as well as the broader sense of family Thanos chose, or those who chose him. Barry Lyga's prose novel Thanos: The Titan Consumed — which takes place within the MCU's timeline — sheds light on the villain's early upbringing as well as his relationships with Gamora and Nebula. Long before that, though, the comics introduced fans to Thanos' immediate family. There's his bookish father A'lars, his tormented mother Sui-San, and his brother, the alluring Eros, who served the Avengers as the hero Starfox. Thanos has gods and heroes in his family tree, and he fathered countless children who were murdered in their cribs. There are adoptive fathers, adoptive daughters, and even bizarre clones of Thanos' own twisted making. One claimed lineage she could never prove, and another became family when he jumped back in time to murder Thanos as a baby.
If any of that piques your interest, enjoy educating yourself on what you don't know about Thanos' family.