The untold truth of Doctor Strange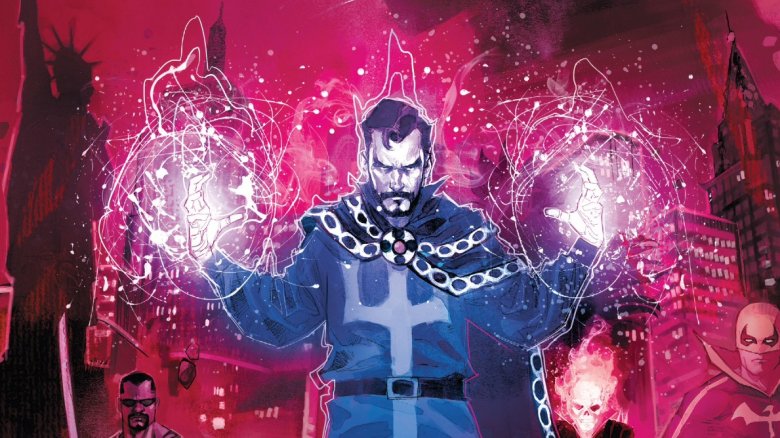 Doctor Strange: Damnation #1, Marvel Comics 2018
Doctor Strange inhabits a unique place in the Marvel Universe. If it's accurate to call him a superhero, then he's a very specific kind of superhero: He doesn't patrol the city for muggers or bank robbers. He fights demons and warlords from other dimensions. He wrestles with the physical manifestations of otherwise abstract concepts, like Eternity and Death. In times when his popularity has diminished too much for the character to support a solo title, he's usually acted as the go-to guest appearance for mystical stories in otherwise magic-less titles — the magical consultant to the likes of Fantastic Four and Spider-Man.
Doctor Strange has left huge footprints on the cultural landscape, and he was doing it long before Benedict Cumberbatch signed any contracts with Marvel. He was a favored figure in the psychedelic and Steve Ditko's crazy extra-dimensional landscapes in Strange Tales were interpreted by some more as drug-aided perception than as mystical journeys. The sorcerer has been mentioned in numerous rock songs and inspired album covers. Considering that, it's downright strange (pun intended) to think that there have been times in between Steve Ditko's conception of the character and now that even some comics fans would respond to the name "Doctor Strange" with something like, "Doctor Who?" (again, pun intended)
Here's the untold truth of Doctor Strange.