Knives Out: Rian Johnson's Mystery Feature Scores November 2019 Release Date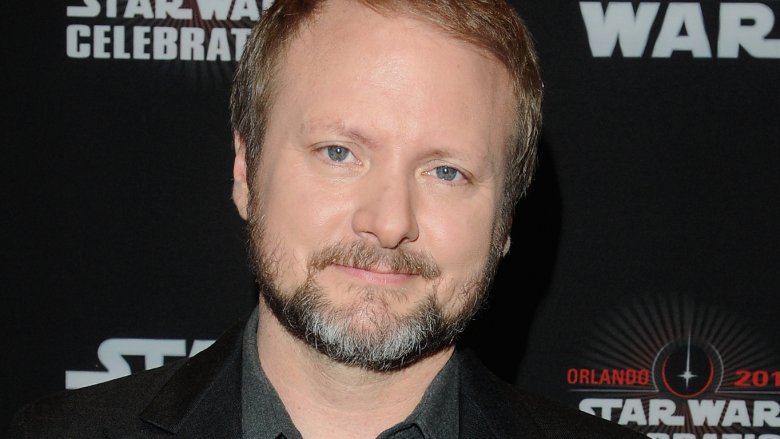 Getty Images
We finally know when Knives Out will be out. 
Per Deadline, the murder mystery film from Star Wars: The Last Jedi writer-director Rian Johnson has landed a November 2019 release date. More specifically, Knives Out will launch in theaters over the Thanksgiving holiday next year. As with most films released during a national holiday, Knives Out won't debut in the standard release structure of a Friday wide launch with Thursday-night previews; rather, it will premiere on Wednesday, November 27. 
Studio Lionsgate is keeping plot details under lock and key, but the information we have about Knives Out has us well and truly intrigued. Billed as a "modern take on the classic detective genre," Knives Out features a world-class cast led by Daniel Craig, who portrays a yet-unnamed detective. Joining the current James Bond for the film are Captain America star Chris Evans, Halloween franchise luminary Jamie Lee Curtis, Hereditary actress Toni Collette, Sorry to Bother You actor Lakeith Stanfield, Blade Runner 2049's Ana de Armas, 13 Reasons Why star Katherine Langford, Nocturnal Animals actor Michael Shannon, and All the Money in the World star Christopher Plummer. 
Those involved with the film couldn't be happier that Knives Out will kick off the Thanksgiving 2019 box office. 
Joe Drake, Lionsgate Motion Picture Group chairman, said in a statement, "Knives Out redefines the detective movie genre in a cool and original way With a superstar filmmaker, an amazing ensemble cast and the perfect partner in MRC, we can hardly wait to bring this big, crowd-pleasing property to a global audience next Thanksgiving."
Added Brye Adler and Jonathan Golfman, the co-presidents of film at Media Rights Capital (MRC), "The entire Lionsgate team was incredibly impressive and could not have been more passionate about the project. We're looking forward to working together to help bring Rian's original and highly entertaining movie to the world."
As of now, Knives Out has little direct competition at the box office, save for the crime drama Queen & Slim, which launches on the same day. Frozen 2 hits theaters five days before Knives Out does, but the two features are targeting very different demographics. Other than the Daniel Kaluuya-starrer and the long-awaited Disney sequel, Knives Out will join an untitled Fox-Marvel movie (releasing on November 22) and Kingsman 3, Last Christmas, Margie Claus, and The Good Liar (all launching on November 15) at the box office. Some of those flicks might end up causing a bit of trouble for Knives Out, but by the time the whodunit murder mystery arrives, they will have had more than enough time in the cinematic spotlight. 
Knives Out is one of three of Lionsgate's big movies for 2019. The studio will also release the Hellboy reboot on April 12 and John Wick 3: Parabellum on May 17.