Frozen 2 Release Date Changed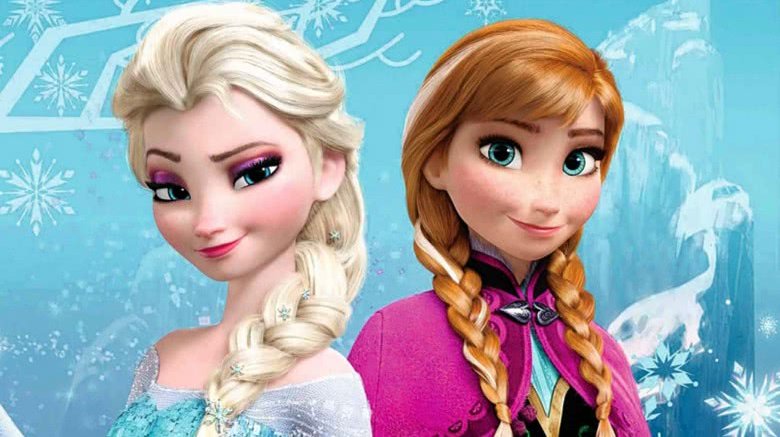 The original release date for Frozen 2? Yeah, Disney just let that go. 
As first reported by Variety, the House of Mouse moved the debut date for the forthcoming sequel to 2013's animated sensation Frozen up by one week. 
The film — directed by Walt Disney Animation Studios' chief creative officer Jennifer Lee and Tarzan filmmaker Chris Buck, both of whom helmed the original Frozen – was originally meant to bow in theaters on November 27, 2019. Now, Frozen 2 will stir up snowstorms and smiles galore on November 22, 2019 — exactly six years after the first film opened on November 22, 2013 and two years after Disney released the animated featurette Olaf's Frozen Adventure, which premiered on November 22, 2017. 
This launch date shift evokes the decision Warner Bros. and DC Films recently made with an upcoming sequel of their own: Wonder Woman 1984. Top-lined by Gal Gadot as the lasso-swinging, justice-seeking, good-hearted Diana Prince, the Wonder Woman follow-up was scheduled for a November 1, 2019 release. However, when a slot miraculously opened up on the studios' film calendar, the powers that be yanked Wonder Woman 1984 out of its fall 2019 window and pushed it a shocking seven months into the future – to June 5, 2020. 
While fans were initially dismayed that they would have to wait even longer to see Gadot back in action and Chris Pine inexplicably reprise his role as the thought-dead pilot Steve Trevor, disappointment seemed to fade when Gadot explained that the reason for the delay was because Warner Bros. and DC Films wanted to place Wonder Woman 1984 "back to its rightful home" – that is, a summer release date. 
Directed by Patty Jenkins, the first Wonder Woman flick soared into cinemas on June 2, 2017, where it earned $223 million at the global box office in its first three days out. Thanks to a change in the landscape, Wonder Woman 1984 will now debut three years and three days after the original — and if all goes to Warner Bros. and DC Films' plan, the sequel will be just as massive a success as its predecessor. 
Disney has clearly done something similar with Frozen 2, and we suspect that the motivation behind the release date pull-up is exactly the same. 
Currently, there's only one other film slated to launch on November 22, 2019 — and that's an untitled Marvel/Fox movie. Neither studio has announced exactly which in-development project for which they reserved that debut date, but considering there's an X-Force film cooking up behind closed doors, there's a good chance moviegoers may have to decide between joining Anna (Kristen Bell), Elsa (Idina Menzel), and Olaf (Josh Gad) on another frozen adventure, or seeing Deadpool's (Ryan Reynolds) gang of misfit vigilantes kick butt and take names when late November of next year rolls around. 
Re-mark your calendars for Frozen 2 on November 22, 2019.