Rian Johnson Assembles Killer Cast For Murder Mystery Knives Out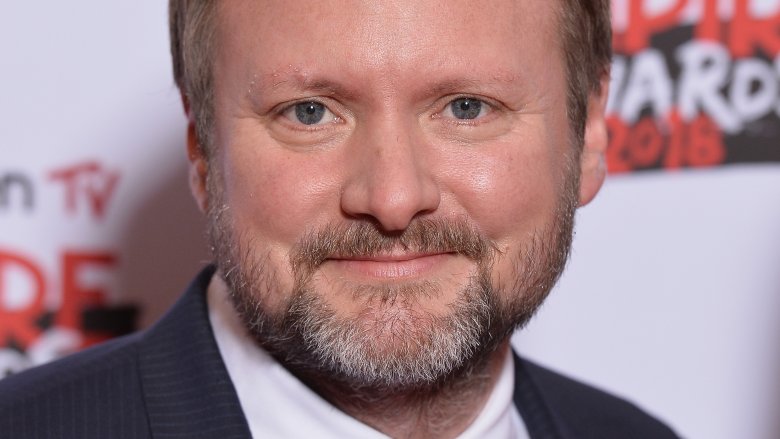 Getty Images
Star Wars: The Last Jedi director Rian Johnson is getting his Knives Out — and putting together an insanely loaded cast for his forthcoming murder mystery.
According to Variety, Oscar winner (and star of this year's critically adored Hereditary) Toni Collette is the latest to join the Knives Out cast, which already includes Daniel Craig, Lakeith Stanfield, Chris Evans, Michael Shannon, Jamie Lee Curtis, and Don Johnson. Production is commencing even as you read this, as evidenced by a set photo the director recently shared on his Twitter.
Fresh off the success of (and crazily divided fan response to) The Last Jedi, Johnson — who also wrote the screenplay for the eighth entry into the Star Wars franchise — is going back to his roots, taking the audience along for a twisty, Agatha Christie-inspired whodunit in the mold of his stellar debut feature Brick. As has been previously reported, the writer-director will soon be returning to a galaxy far, far away to work on an all-new Star Wars trilogy — but with Disney making the wise decision to pull back a bit on their deluge of recent Star Wars releases, Johnson found himself with a little extra time to take on a project slightly less laden with fan expectations.
Deadline reports that Craig, the once and future James Bond, and Stanfield, hot off the indie critical darling Sorry to Bother You, will both portray detectives attempting to unravel whatever puzzle box of a mystery Johnson has cooked up for them. As for the rest of that amazing cast, their roles are as yet unspecified — but presumably, they'll all be falling under suspicion of murder most foul. We can only hope that Johnson — as Christie would have done — assembles them all in one place at the film's end, to be raked over the coals Hercule Poirot-style by our two intrepid detectives. That alone would be worth the price of admission.
Knives Out is expected to hit screens in 2019.