Birds Of Prey: Chris Messina Cast As Victor Zsasz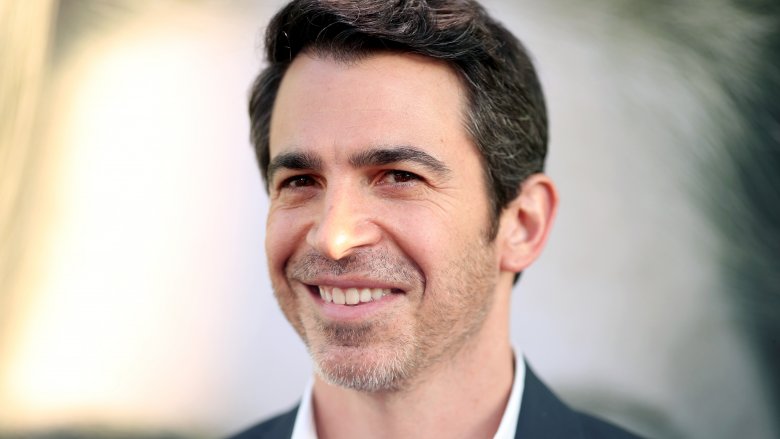 Getty Images
The Birds of Prey will have their talons full in their big screen debut.
Chris Messina has joined the cast as Victor Zsasz, the psychotic serial killer who has been a part of Batman's extensive rogue's gallery since the early '90s. Zsasz will join forces with Ewan McGregor's Black Mask to terrorize Gotham, according to Deadline.
Messina (Sharp Objects) comes aboard a production already packed to the gills with talent in front of and behind the cameras. In addition to McGregor, the cast includes Margot Robbie (reprising her Suicide Squad role as Harley Quinn), Mary Elizabeth Winstead as Huntress, and Jurnee Smollett-Bell as Black Canary. The flick is being directed by Cathy Yan (Dead Pigs) from a script by Christina Hodson (Bumblebee), who has also been tapped to pen Batgirl for Warner Brothers.
The film, the full title of which was recently revealed to be Birds of Prey (And the Fantabulous Emancipation of One Harley Quinn), deals with the team's efforts to protect a young girl after she comes into possession of a diamond belonging to Black Mask. The character of Zsasz promises to be a bit of a wildcard, as he simply lives to kill, and kills to live.
The former wealthy head of an international corporation, Zsasz became despondent to the point of attempting suicide after the untimely deaths of his parents. But he found a new calling after murdering a homeless man on a whim, and thereafter devoted his life to killing and mayhem. Known for his tendencies to pose his victims for police to find and cutting a running tally of his marks into himself, the frequent Arkham Asylum resident has been a thorn in the side of the Dark Knight since his debut in 1992's Batman: Shadow of the Bat #1. The character has previously appeared on the Fox TV series Gotham, portrayed by Anthony Carrigan.
In addition to Messina, Warner Brothers also announced the rest of Birds of Prey's lineup. Although their roles have not been specified, the flick has added Derek Wilson (Preacher, Future Man), Francois Chau (The Tick), Matthew Willig (Lash from Marvel's Agents of S.H.I.E.L.D.), Dana Lee (Pineapple Express, Dr. Ken), and Steven Williams (It: Chapter One, The Chi).
The news comes in the midst of what appears to be a major course correction for Warner Brothers' DC Extended Universe, which drew early criticism for its initial entries' grim aesthetic and utter lack of anything resembling a sense of humor. 2016's Suicide Squad began a reversal of this trend (although it was critically panned), and 2017's fantastic Wonder Woman sported a light-yet-substantial tone more in keeping with the Marvel Cinematic Universe's Phase One entries. This year's forthcoming Aquaman and next year's Shazam! look to be leaning hard in into a more fun, lighthearted vibe, and the in-development Plastic Man has been singled out as potentially being DC's answer to Fox and Marvel's hilarious Deadpool series. 
Birds of Prey may be attempting a mingling of tones, with Robbie's Harley Quinn providing a measure of comic relief while the team tangles with some truly dark, nasty villains. The element of a child in peril also suggests that the film will have a slightly darker bent, but don't fear too much for the youngster. It's been confirmed that the Birds will be tasked with protecting Cassandra Cain (Ella Jay Basco), who in the comics goes on to take up the mantle of Batgirl. It isn't clear if Basco will reprise the role in Batgirl's solo feature, although Hodson's involvement in both projects makes it seem likely.
The ongoing righting of DC's cinematic ship is great news for fans, even if the big-screen fates of Justice League stalwarts Superman, Batman, and the Flash remain up in the air. Assuming that the projects currently in the works (including next year's eagerly anticipated Wonder Woman 1984) succeed in mending fences with moviegoers and critics, Warner Brothers should have no trouble attracting talent to participate in those characters' inevitable reboots — it's even been rumored that the Wonder Woman sequel will involve meddling with the timeline, providing an in-universe explanation for the revamp.
In any event, Birds of Prey (Super-Long Subtitle) is shaping up to be a barn burner, but we've got a pretty long wait before we can feast out eyes on the finished product. The flick is slated to hit screens on February 7, 2020.