The Real Reason Why The Official Birds Of Prey Title Is So Long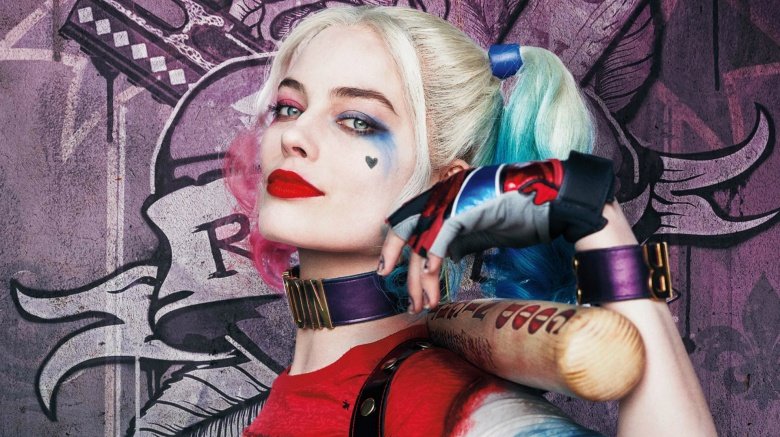 DC isn't making decisions all willy-nilly — there's a reason why the full title of Birds of Prey is 11 words long. 
When Warner Bros. and DC Films first announced Birds of Prey, the female-centeric superhero ensemble flick from director Cathy Yan and writer Christina Hodson, it was thought that its three-word title was the official one. And why wouldn't people assume that? It's short, sweet, and seems to perfectly represent what the film is all about: Harley Quinn and three badass heroes — Huntress, Renee Montoya, and Black Canary — band together to form the Birds of Prey team, then embark on a mission to rescue a young girl named Cassandra Cain from the clutches of the nefarious crime lord Black Mask. 
But Harley Quinn actress Margot Robbie took many by surprise when she later revealed in an Instagram post the real title of the film: Birds of Prey (and the Fantabulous Emancipation of One Harley Quinn). While some immediately took the bonkers title to be a joke, Warner Bros. and DC Films thereafter confirmed that the lengthy name is the one they're going with. Now, Robbie has doubled down on the fact that the fantabulous title is legit — and explained to Jimmy Fallon the reasoning behind it. 
"That's real. That's the title," Robbie said during a recent appearance on The Tonight Show Starring Jimmy Fallon, during which the late-night host displayed the actress' Instagram photo of the Birds of Prey script. She then explained that the title embodies the silly tone of the film: "It's not a very serious movie so we thought the title should reflect that. Birds of Prey makes it sound very serious, and that's kind of Harley adding her 'hey, don't worry, I'm in this, too.'"
Robbie's mention of Harley self-inserting seems to imply that Birds of Prey (and the Fantabulous Emancipation of One Harley Quinn) might see the central superheroes break the fourth wall and interact with the audience — much like Ryan Reynolds' Merc with a Mouth does in the Deadpool films. That would certainly add a much-needed layer of lightness to the predominantly dark, brooding DC Extended Universe, and make for a fun flick all around. 
Though a mouthful (and one that will never make a neat little hashtag on social media), the full Birds of Prey title is actually one that Robbie advocated for. A producer on the film and the person who pushed for Warner Bros. and DC Films to hire a female filmmaker to direct, Robbie mentioned that she loves long names for films when she and the Birds of Prey team were discussing potential titles. 
"I love a long title. I actually said that when we were thinking of the title. You know what's a great title? Did you ever see The 100-Year-Old Man Who Climbed Out a Window and Disappeared?" said Robbie. "Long title, but I love it."
Furthermore, while "Birds of Prey (and the Fantabulous Emancipation of One Harley Quinn)" may be unlike any other title a DCEU movie has held before, it doesn't stick out so much compared to the film world as a whole. Plenty of other pics have had wordy official titles — like Birdman or (the Unexpected Virtue of Ignorance), Master and Commander: The Far Side of the World, The Assassination of Jesse James by the Coward Robert Ford, Dr. Strangelove or: How I Learned to Stop Worrying and Love the Bomb, and Borat! Cultural Learnings of America for Make Benefit Glorious Nation of Kazakhstan, to name just a few. Like viewers did with those films, however, fans will likely refer to Birds of Prey (and the Fantabulous Emancipation of One Harley Quinn) as Birds of Prey simply for ease of speech. But hey, at least the long-winded title hints that the film could shake up the DCEU in an exciting way.
Joining Robbie for the film are Mary Elizabeth Winstead as Huntress, Rosie Perez as Renee Montoya, Jurnee Smollett-Bell as Black Canary, Ella Jay Basco as Cassandra Cain, and Ewan McGregor as Black Mask. 
Birds of Prey (and the Fantabulous Emancipation of One Harley Quinn) is scheduled to begin production in early 2019, in time for a February 7, 2020 release.