Top Gun: Maverick Delayed Until 2020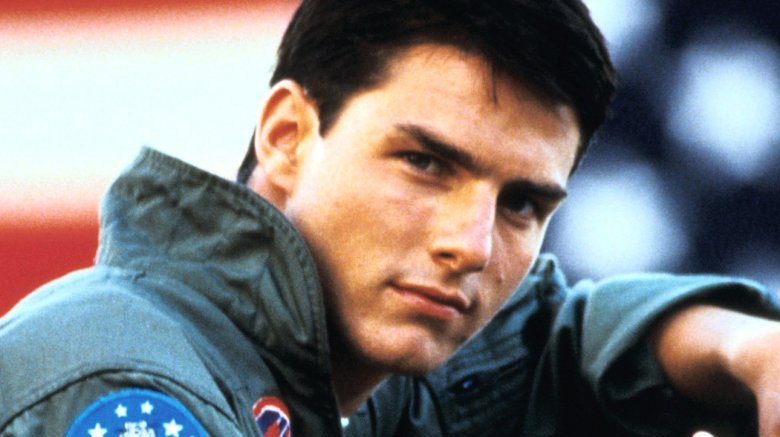 Tom Cruise's Pete "Maverick" Mitchell may have the need for speed, but Paramount Pictures certainly doesn't. 
The studio announced on Wednesday that it had pushed back the forthcoming Top Gun sequel, Top Gun: Maverick, to June 26, 2020. News of the release date delay comes to us via Variety. 
Directed by Oblivion filmmaker Joseph Kosinski, Top Gun: Maverick was set to soar into cinemas on July 12, 2019 — the same packed-with-amazing-pics month in which Spider-Man: Far From Home, Disney's live-action The Lion King, and director Quentin Tarantino's Leonardo DiCaprio and Margot Robbie-starrer Once Upon a Time in Hollywood are slated to launch. 
A push to the middle of 2020 means that the Top Gun sequel, which also brings back original actor Val Kilmer as Tom "Ice Man" Kazinsky, might find a bit of box office competition in Mark Wahlberg's The Six Billion Dollar Man (which debuts on June 5, 2020) and Dwayne Johnson's Red Notice (which launches on June 12, 2020). 
Still, Top Gun: Maverick will probably win the box office during its first weekend out in 2020. However, its reign may be short-lived, as Illumination Entertainment will release its brightly colored animated feature Minions 2 the following week, on July 3. The Top Gun follow-up and the Minions sequel are definitely targeted toward different audiences, but given the fact that most people who were alive when the original Top Gun debuted in 1986 have children (and even grandchildren) of their own now, there's a good chance that the same moviegoers who would want to see Maverick could get pulled into seeing Minions 2 instead. 
Paramount delaying Top Gun: Maverick until 2020 follows less than a week after the studio cast six actors — Charles Parnell, Bashir Salahuddin, Danny Ramirez, Jay Ellis, Monica Barbaro, and Thomasin McKenzie — to join Cruise, Kilmer, Jennifer Connelly, Miles Teller, and Glen Powell in the sequel.