Dwayne Johnson's Red Notice Sets 2020 Release Date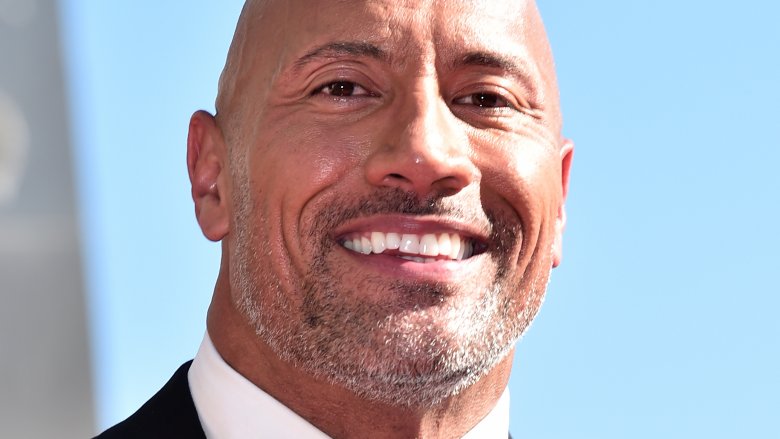 Getty Images
Dwayne Johnson's hot action comedy film Red Notice has landed a release date. According to The Hollywood Reporter, Universal Studios and Legendary Pictures have set a June 12, 2020 release for the film, which they picked up in a bidding war last month. Johnson confirmed the news of the release date on his Instagram.
The movie's title refers to the most serious of the eight Interpol notices, talking about the arrest of wanted criminals. Johnson is said to be playing an Interpol agent after the most wanted art thief in the world in the movie, and he could receive a massive payday for his efforts. The actor is reportedly eyeing a $20 million salary for the film, a huge milestone that few actors reach for non-sequel films. The film will also reportedly feature another co-lead, although there's no word yet on who that might be.
The movie reunites Johnson with Rawson Marshall Thurber, who he previously worked with on the 2016 box office smash Central Intelligence. The pair also recently got together for the action thriller Skyscraper. That film, which features Johnson as an army vet who has to rescue his family from a burning building, is set to hit theaters this summer. Thurber, who also previously worked on Dodgeball and We're the Millers, could reportedly take home $10 million for writing and directing Red Notice. 
Johnson is one of the biggest stars in Hollywood, and the actor has a very full plate. He can be seen in the box office behemoth Jumanji: Welcome to the Jungle, which currently sits at $937.7 million worldwide. (via Box Office Mojo) The movie is also set to get a sequel, with the original cast returning. He is also set to star in the video game adaptation Rampage, which hits theaters in April, and will lead his own Fast and the Furious spin-off with director David Leitch. He is also set to star in Disney's Jungle Cruise opposite Emily Blunt; the movie will start shooting this spring. 
Johnson is also set to produce Red Notice alongside Beau Flynn (San Andreas), Dany Garcia (Baywatch), and Hiram Garcia (Furious 7). The movie is eyeing a 2019 production start.