Top Gun: Maverick Casts Six More Characters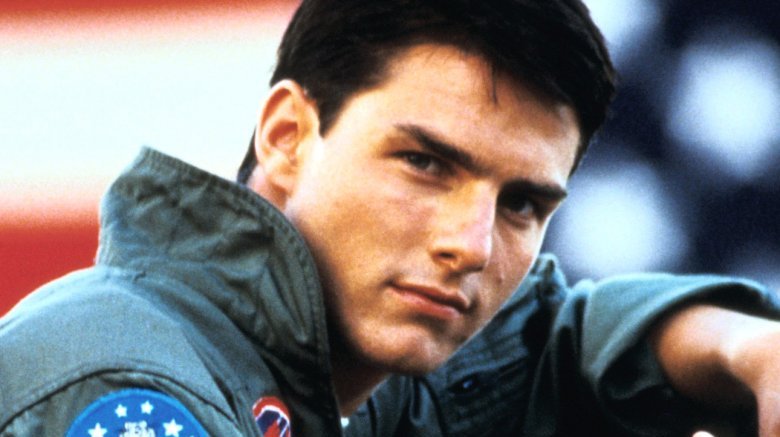 Top Gun: Maverick is quickly topping off its cast. 
As detailed by Deadline, Paramount Pictures has lined up six more actors to join the impending Top Gun sequel, which sees Tom Cruise reprise his iconic role as United States Naval Aviator lieutenant Pete "Maverick" Mitchell. 
A Million Little Pieces actor Charles Parnell will portray an unnamed admiral, while GLOW star Bashir Salahuddin will play an engineer. Assassination Nation actor Danny Ramirez, Insecure star Jay Ellis, and The Good Cop actress Monica Barbaro will all portray pilots, presumably ones training at the Top Gun school at the Marine Corps Air Station in Miramar, San Diego, California.
Thomasin McKenzie, who will appear in Taika Waititi's World War II satire Jojo Rabbit alongside Scarlett Johansson, is on board to play the daughter of Jennifer Connelly's yet-undisclosed character. It's assumed that the character Connelly plays could be a potential love interest for Cruise's Maverick, provided Kelly McGillis' astrophysicist Charlotte "Charlie" Blackwood from the original Top Gun either isn't romantically involved with Maverick or isn't in the film at all. 
We may not have a ton of information on these six new characters, but we do know that they'll share the screen with some big names — even beyond Cruise and Connelly. Parnell, Salahuddin, Ramirez, Ellis, Barbaro, and McKenzie also join OG Top Gun actor Val Kilmer as Tom "Ice Man" Kazinsky, Whiplash star Miles Teller as the son of Nick "Goose" Bradshaw, and Everybody Wants Some!! breakout Glen Powell in a mystery role. 
As for what Top Gun: Maverick might be about and what all these characters might get up to, information is pretty thin. We can surmise that the sequel flick will, like most follow-ups do, take place quite some time after the events of the first film (it has been over 30 years, after all) and focus on Maverick in his middle age. Cruise once mentioned that Top Gun: Maverick will "have the same tone" as the original and will carry a lot of the same elements — the aspect of competition most importantly. 
"Stylistically, it's gonna be the same. We're gonna have the same score from Harold Falermeyer. Aviators are back. The need for speed, we're gonna have big machines," Cruise told Access Hollywood in June of 2017. "It's gonna be a competition film like the first one, and it's gonna be in the same vein, the same tone as the first one, but a progression for Maverick."
Where Maverick has the need for speed, we've got the need for more details on the Top Gun sequel.