Guardians Of The Galaxy Vol. 3 Production Temporarily Halted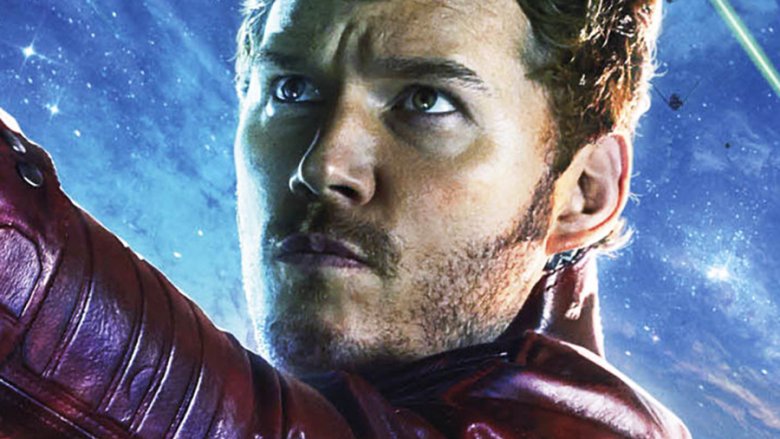 Marvel Studios/Walt Disney Studios
The intergalactic dance battles, grooving '70s tunes, and lovable galaxy-saving A-holes of the Guardians of the Galaxy film franchise won't be returning for a while, as Disney and Marvel have suspended production on Guardians of the Galaxy Vol. 3.
This news comes to us by way of The Hollywood Reporter, which details that the House of Mouse and its movie-making subsidiary are taking time to "regroup on the project" following director James Gunn's firing in late July 2018. An unnamed insider described the halt in production as "temporary" and "more of a 'regrouping'" until the studios select a new director to take Gunn's place. 
THR's sources note that Taika Waititi, the New Zealander filmmaker who directed the Marvel Cinematic Universe-altering Thor: Ragnarok, met with Disney and Marvel about a mystery project, although there's been no indication as to what the director and the studios discussed. Variety, on the other hand, previously claimed that Disney will likely tap as Gunn's replacement someone who hasn't directed a Marvel movie before — a filmmaker with an "offbeat sensibility to handle the comic-book franchise" — so Waititi might not be the man for the Guardians Vol. 3 job after all.
Sources close to THR further relay that a "small group" of crew members were "prepping for preproduction" on Guardians Vol. 3, which was meant to begin preproduction in the fall and start principal photography in either January or February of 2019, but Disney and Marvel have dismissed them from their duties. Those who were gearing up to get the third Guardians movie in front of cameras are now "free to look for new work," suggesting that this "temporary" production delay may wind up lasting several months or longer.
While Disney didn't comment on this news, one source did note that the studio's entire timeline for Guardians of the Galaxy Vol. 3 "has been pushed out." Even prior to firing Gunn, Disney didn't give Guardians Vol. 3 an official release date, but Gunn himself did once state that the film would launch in theaters sometime in 2020.
It's unfortunate but not surprising that Disney and Marvel have put Guardians Vol. 3 on hold, especially after everything that has happened in the five weeks since Gunn was ousted from his directing position. 
At one point, it was reported that Disney was unlikely to rehire Gunn — but shortly after, Deadline published a piece claiming that the House of Mouse was reconsidering its decision to fire him. Just six days later, in mid-August 2018, Variety stepped forward with its own insight: Disney is holding strong and isn't planning to reinstate Gunn as the director of Guardians Vol. 3. 
Amid that back and forth, Gunn's brother Sean publicly addressed the situation and seemingly defended his sibling, the Guardians of the Galaxy cast released an open letter asking for Disney to rehire Gunn, and Drax the Destroyer actor Dave Bautista threatened to quit if the studio doesn't use Gunn's script. 
With all that going down in a short period of time, it's difficult to fault Disney and Marvel for pumping the brakes on the next entry into the Guardians movie series — as disappointing as it may be for both the actors and creatives involved and the franchise fans at home.