Disney Reportedly Not Considering Rehiring James Gunn For Guardians Vol. 3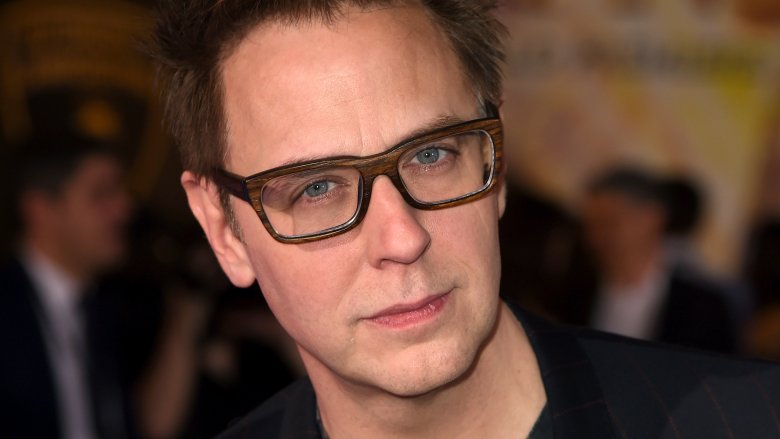 Getty Images
Public outrage, an open letter from the cast, and even Dave Bautista's threats to quit the film apparently weren't enough to convince Disney to walk back its decision to fire James Gunn as the director of Guardians of the Galaxy Vol. 3. 
A new piece by Variety reports that Disney and Marvel are holding strong in their decision to not rehire Gunn. 
The outlet claims that the House of Mouse and its subsidiary came to this conclusion after Gunn and Walt Disney Studios chairman Alan Horn met with one another. Gunn and his representatives at United Talent Agency reportedly "pushed hard" for Disney and Marvel to consider reinstating him, but neither those efforts nor the meeting Horn had with Gunn changed the chairman's mind. Horn apparently only took the meeting as a courtesy in order to "clear the air with Gunn." According to the outlet, the meeting has been described as "civil and professional," but nothing productive came out of it. 
At the time of Gunn's firing, which resulted after regrettable tweets Gunn posted as long as a decade ago resurfaced online, Horn stated that the "offensive attitudes and statements discovered on James' Twitter feed are indefensible and inconsistent with our studio's values, and we have severed our business relationship with him."
News of Disney and Marvel sticking to their guns (no pun intended) follows just a week after Deadline reported that industry insiders had been chatting about the possibility of Disney rehiring Gunn, and two weeks after the Guardians Vol. 3 cast collectively announced their support for Gunn and their wish to see the director reinstated. 
As of this writing, only Disney (via Horn's statement) has formally addressed Gunn's firing. Marvel Studios has yet to release a statement acknowledging the situation. 
However, the report by Variety includes something sure to raise a few eyebrows. According to unnamed sources, Marvel president Kevin Feige wasn't able to attend the meeting with Gunn and Horn — but his absence didn't really matter, as he reportedly completely supports Disney's decision not to rehire Gunn for Guardians Vol. 3. 
So, it looks like those early reports that suggested Disney was unlikely to bring Gunn back aboard the final installment in the Guardians trilogy might be true. The upside is that, although Marvel and the Mouse House will apparently have to select a brand-new director for Guardians Vol. 3, the studios may still use Gunn's original script for the film.
Gunn previously noted that Guardians of the Galaxy Vol. 3 would launch in theaters sometime in 2020, but without a director attached, it appears that debut date may no longer be feasible.