Guardians Vol. 3: Disney Will Reportedly Use James Gunn's Script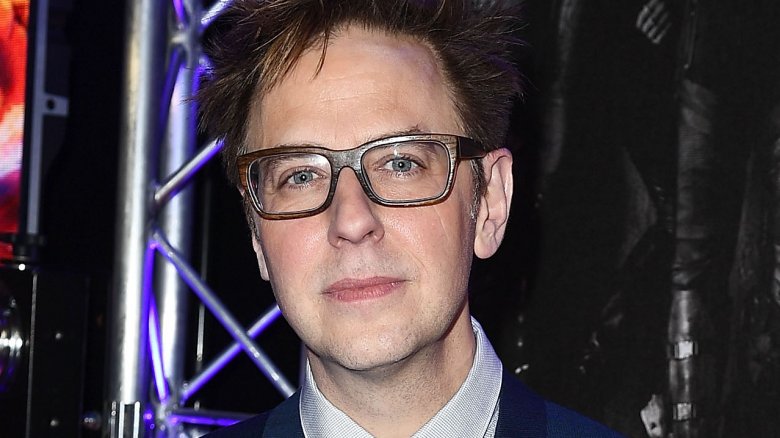 Getty Images
Following Walt Disney Studios' decision to fire James Gunn as the director of Guardians of the Galaxy Vol. 3, many Marvel fans wondered what the pic would be like without the filmmaker's creative touch. Now, they may not have to — not entirely. 
Gunn is still firmly out of the Guardians Vol. 3 director's seat as of this writing, but according to a new report by The Hollywood Reporter, he'll still be credited as the sole (or at least primary) screenwriter. 
Sources with apparent inside knowledge of the production and Disney's dealings relayed to THR that "Disney plans on using Gunn's script for the third Guardians pic." 
After conservative media personalities unearthed several of Gunn's offensive past tweets, the House of Mouse took swift action in ousting him. It's been said that the studio, which definitively stated Gunn's tweets were "indefensible and inconsistent" with its values, is unlikely to rehire the director.
The entire Guardians of the Galaxy cast — including Chris Pratt (Star-Lord), Zoe Saldana (Gamora), Vin Diesel (Groot), and Bradley Cooper (Rocket Raccoon) — wrote and signed an open letter asking Disney to reinstate Gunn, pointing to "little due process in the court of public opinion" — but that apparently hasn't been enough to change the studio's mind. 
However, there's an outside factor that may have kept Disney from throwing Gunn's script in the proverbial trash bin. Earlier this week, Dave Bautista (Drax the Destroyer) revealed his plans to quit Guardians Vol. 3 if Disney and Marvel chose not to use the script Gunn had been working on for almost a year before he was fired. Speaking with ShortList, Bautista stated, "Where I'm at right now is that if [they] don't use that script, then I'm going to ask them to release me from my contract, cut me out, or recast me. I'd be doing James a disservice if I didn't."
Maybe upon hearing Bautista's intentions, Disney began to fear the potential headaches of trying to select another actor to play Drax if he dropped out of the film, and thus decided to stick with Gunn's script. It's a bit of a stretch to say that Bautista's threat to quit may have been the sole reason why Disney didn't figuratively rip up the story Gunn crafted. It's more likely that the studio simply digs Gunn's script and doesn't want to hire someone else to do a complete rewrite. But there's a chance that the actor's remarks probably had at least some sort of effect on the studio's executives. 
This juicy morsel of information was buried in a larger piece that claims numerous executives and producers at big-name film studios are hoping to work with Gunn, who was removed from his Guardians of the Galaxy Vol. 3 directing post on July 20, the day he was meant to make an announcement at San Diego Comic-Con 2018. An executive at a rival studio allegedly stated that he'd "work with [Gunn] in a heartbeat." Another studio is apparently eager to snag Gunn for a new gig, but "was advised" that it "can't bring anything to him until the Disney matter is 100 percent resolved."
THR also purports that there's hope Gunn will return to Disney and its subsidiary Marvel Studios in some capacity, potentially to develop and even direct a different Marvel movie. One studio executive mentioned that "most people feel his comments were coming out of his brand of comedy [at the time he made them]," while another said "conversations with Marvel" about Gunn's future with the studio "are still ongoing."
The Gunn may have been fired a few weeks ago, but it looks like now's the time to watch for the kickback.