Sean Gunn Responds To Brother James Gunn's Guardians Vol. 3 Firing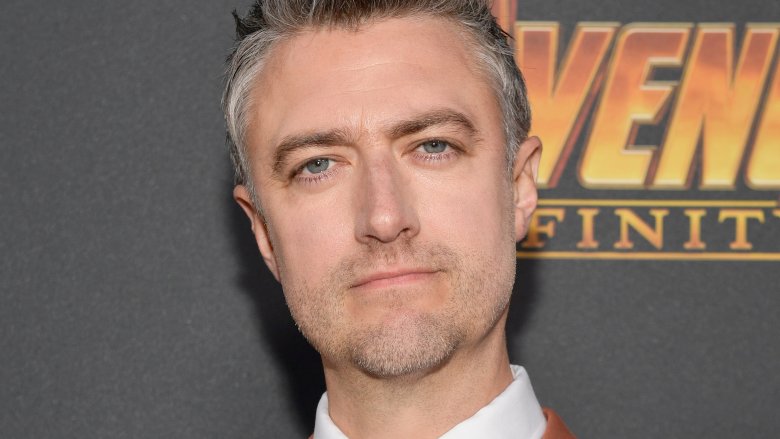 Getty Images
Sean Gunn has addressed Disney's decision to fire his older brother James Gunn from Guardians of the Galaxy Vol. 3. 
The younger Gunn — who appeared in the first two Guardians of the Galaxy films as Kraglin, the second-in-command to Michael Rooker's Yondu Udonta — took to Twitter to defend his sibling, who was booted as the director of Guardians Vol. 3 after conservative media personalities Jack Posobiec, a correspondent with One America News Network, and Mike Cernovich got their hands on old tweets of James' that were seen as offensive. 
Gunn began by stating that he hopes everyone knows he loves and supports his brother, and that he is "quite proud of how kind, generous, and compassionate he is with the people in his life, whether they are friends, family, colleagues, fans, or strangers." 
Touching more directly on the content of his brother's past postings on Twitter, which involved making light of topics including pedophilia and rape, Gunn noted that James always strived to "find his voice" through entertainment, but his journey was "sometimes clunky, misguided, or downright stupid." But it was also, in Gunn's eyes, "sometimes wonderful, moving, and hilarious."
After Disney tapped James to direct (and re-write the script for) the original Guardians of the Galaxy, a hiring that happened back in 2012, the creative went from "the guy who made up things to shock people" to someone who realized having a so-called "edge" wasn't "as useful of a tool as he thought it was." Still, Gunn made it clear that he never thought his brother's "bluer material was ever his funniest."
"In many respects this change in my brother was reflected in the change that the Guardians go through," Gunn wrote in a tweet later in the thread. He added, "I guess my hope is that fans continue to watch and appreciate the Guardians movies, not despite the fact that the filmmaker used to be kind of a jacka**, but because of it. They are, after all, movies about discovering your best self."
Gunn ended things on an impactful note: "Working on those movies made my brother a better person, and they made me one too. I'm proud of that."
These tweets follow after fellow Guardians actor Dave Bautista publicly denounced Disney's choice to fire James from the third film, meant to neatly wrap up the trilogy he started those several years ago. Bautista tweeted that the filmmaker is "one of the most loving, caring, good-natured people" he has ever met, and that he's "NOT ok with what's happening to him."
Though Disney released a formal statement at the time of James' firing, Marvel Studios hasn't yet addressed the situation. Marvel fans around the world have, however, with reactions ranging from disappointment at Disney's decision to disgust at the tweets that came to light. 
It's unclear how production on Guardians of the Galaxy Vol. 3 will move forward from here, or who might take James Gunn's place.