Silver & Black Has Been Cancelled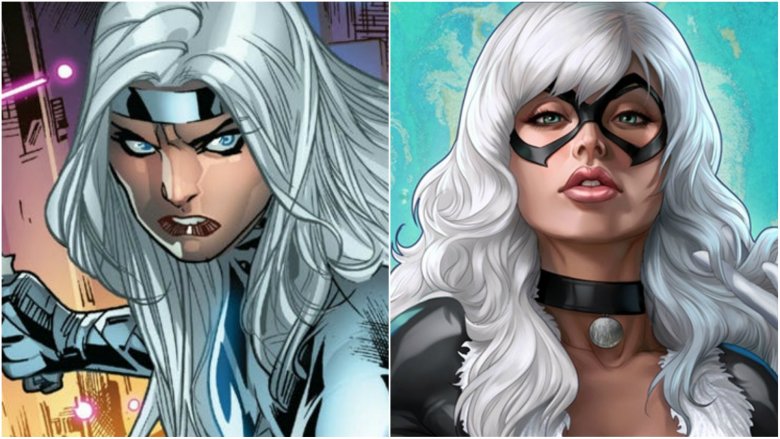 Black Cat and Silver Sable are going their separate ways.
Sony Pictures is continuing to try and puzzle out its nascent Spider-Man-less Spider-Man universe, which is set to launch with Venom this October. As part of that process, one of the other movies Sony has previously announced for that universe, Silver & Black, is officially being scrapped and mined for parts.
According to a far-ranging report by Variety, Sony will not be moving forward on that team-up movie, which was meant to focus on an alliance between the Marvel Comics characters Black Cat, a cat burglar, and Silver Sable, an enterprising mercenary. Instead, it will split the characters off into their own solo features, with the first likely to focus on Black Cat, aka Felicia Hardy.
It's not too much of a surprise that the Silver & Black movie is meeting this sort of end, having been taken off of Sony's release schedule two months ago amid indefinite production delays and what were reported to be major rewrites.
As the report lays out, it's expected that Gina Prince-Bythewood, who was signed on to direct the project, will leave the film while retaining producer credits on each of the Black Cat and Silver Sable movies, whenever they do materialize. Reportedly, there's no hard feelings from Sony about the rupture, with the company being what Variety characterizes as "eager" to work with the filmmaker on another project.
Aside from Venom, Silver & Black is the oldest project to have been announced for Sony's Spideyverse, and nailing down its story has apparently been a hard problem to crack.  
In addition to Venom, Sony is also developing movies based on Morbius, the Living Vampire, with Jared Leto in the lead role and Daniel Espinosa directing, as well as films about the characters Nightwatch, Kraven the Hunter, Silk, and Jackpot.
It goes without saying that the futures of these movies are also tied immensely to the fortunes of Venom, which will likely serve as a foundation for all of these different projects to build from.
From an observer's standpoint, it all looks fairly risky. Shared universe or not, all we really want to see are some good movies, but all this news about the company laying down track as the train barrels down on them is giving us a lot of reminders of the darkest days of the DC movie universe, or even the seemingly one-and-done Dark Universe from Universal Pictures. 
Either way, no details have yet emerged on the Black Cat movie, which would now appear to be starting over more-or-less from scratch. Silver & Black may be done for, but Silver and Black still live on — for now, at least. Hopefully we'll get an idea of how this is going to all go when Venom hits theaters on October 5.