Silver & Black Pulled From Sony's Release Schedule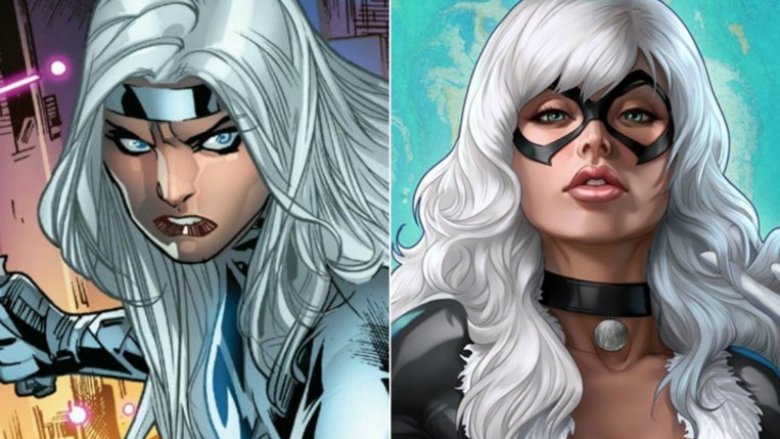 Marvel Comics
Silver & Black has hit a setback. 
Per The Hollywood Reporter, Sony has stripped its impending Spider-Man series spinoff Silver & Black from its release schedule. 
The studio is apparently searching for a different debut date for the film, which was intended to open wide on February 8, 2019. This news follows after it was reported that production on Silver & Black had been delayed indefinitely. 
It's unclear exactly what motivated Sony to pull Silver & Black off its calendar, but some have speculated that it could have something to do with the fact that the film would have launched just a few days before 20th Century Fox rolled out Dark Phoenix on February 14. Maybe this is a simple case of box office jitters, with Sony hoping to have a clear path for the film to pull in as much cash as possible. 
On the other hand, the move could be down to a lack of casting. No actors have been confirmed for Silver & Black, most importantly the two titular characters, so it's not a stretch to say the film wouldn't be ready to premiere in February. Let's just hope there's not anything more sinister going on behind the scenes. 
Directed by The Secret Life of Bees filmmaker Gina Prince-Bythewood, who also wrote and directed the acclaimed Love & Basketball and penned the 2014 film Beyond the Lights, Silver & Black is inspired by pics like Midnight Run and Thelma & Louise. 
"I wanted to tell the story of two damaged women who are at war with each other but need each other to survive," Gina Prince-Bythewood once explained, adding that she had been exploring Silver Sable and Black Cat's backgrounds, discovering how the former became an expert assassin and how the latter got sucked into a dizzying life of crime. The filmmaker noted that she believes both women, one a mercenary and the other an acrobatic cat burglar, were emotionally and psychologically scarred after the deaths of their parents. 
Silver & Black is also said to be darker and more serious in tone, a contrast to Sony's sunny Spider-Man: Homecoming. "Superhero movies have now transcended [to the point] where they're no longer superhero movies per se; they are essentially genre movies," Columbia Pictures president Sanford Panitch previously stated. "It's not so much that characters have a cape and fly. In Silver & Black, these women are modern and cool... they may wear costumes, but [they're] very real and very grounded." 
Silver & Black will also reportedly feature Marvel Comics villains Tarantula, Scorpion, Chameleon, Mendel Stromm, the cyborg super-antagonist Gaunt, and the crime boss Tombstone.
Chaos Walking scribe Lindsey Beer and Captain Marvel writer Geneva Robertson-Dworet penned the most recent draft of Silver & Black. Thor: Ragnarok screenwriter Chris Yost and Westworld series co-creator Lisa Joy wrote previous drafts of the film's script. 
We'll update you when Sony confirms a new release date for Silver & Black. In the meantime, the studio is gearing up to launch the Tom Hardy-starring Venom on October 5, and is working on a Morbius the Living Vampire movie and a Nightwatch film, which is being developed by Spike Lee.