Silver & Black Production Delayed Indefinitely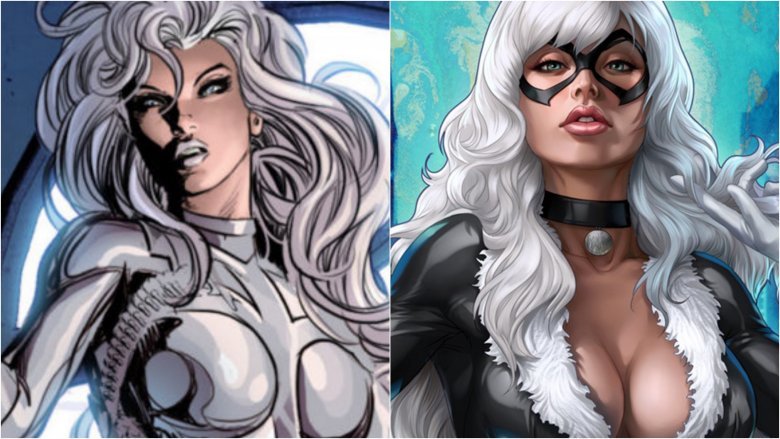 Marvel
Sony's Silver & Black has hit a bump in the road to the big screen. 
Shortly after it was announced that Sony Pictures had tapped Chaos Walking writer Lindsey Beer and Captain Marvel scribe Geneva Robertson-Dworet to write the newest version of the Silver Sable and Black Cat movie, That Hashtag Show has reported that the studio has delayed production on Silver & Black indefinitely. A source close to the outlet "with knowledge of the production" notes that there is currently no new start date in place for the film, which has The Secret Life of Bees writer-helmer Gina Prince-Bythewood attached to direct. 
Production on Silver & Black was reportedly set to begin on March 5, just over a week away at the time of writing, and continue through to the middle of June. Principal photography was planned to take place in Atlanta, Georgia, where Sony recently wrapped filming on the Tom Hardy-starring antihero film Venom. Additional location shots in Mexico were also penciled in on the studio's production schedule. 
Though this setback may seem as sour as it gets, it isn't entirely surprising since no casting announcements have been made as of yet, and might end up being a good thing in the long run. Beer and Robertson-Dworet crafting a new script draft seems to be necessary for the project's success, and though plenty of scribes have made minor adjustments to scripts during filming, writers redoing the entire narrative just days before the cameras are set to start rolling is almost unheard of. If the Silver & Black team truly want to make the film the best it can be, this delay may be completely worth it. 
For those unfamiliar, Silver Sable and Black Cat (a.k.a Silver Sablinova and Felicia Hardy, respectively) are fierce characters in Marvel's Spider-Man comics universe. Created by Tom DeFalco and Ron Frenz in 1985, Silver Sable is a mercenary who leads a company that hunts war criminals. Black Cat, by comparison, is the daughter of Walter Hardy, a world-famous cat burglar. Having trained herself in acrobatics and various different fighting styles, Black Cat seeks to follow in her dear dad's footsteps (paw-steps?) and engage in some breaking-and-entering antics. Lucky for Felicia, she also has the subconscious ability to alter probability fields, causing bad luck for anyone who dares test her. Marv Wolfman and Dave Cockrum created Black Cat in 1979, and the character first appeared in The Amazing Spider-Man #194. 
Silver & Black is currently scheduled for a February 8, 2019 debut. It's unclear whether this delay in production will affect the film's release date.