Dark Universe Reportedly In Trouble After Top Producers Exit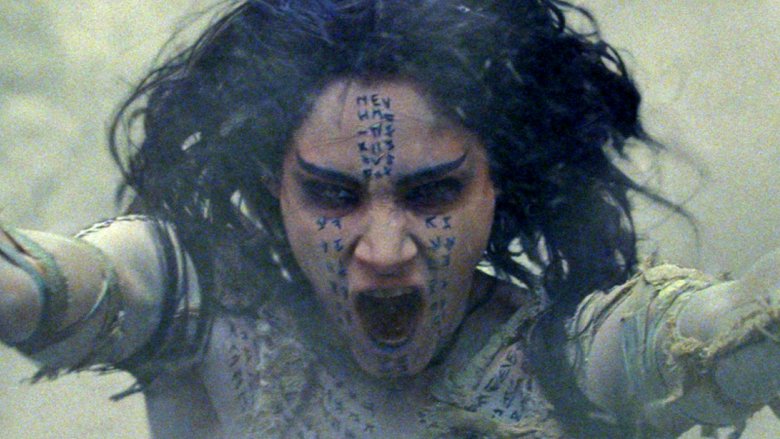 The Dark Universe is off to a rocky start. Universal's ambitious monster movie universe could be going off the rails after it has barely even begun, with The Hollywood Reporter recently revealing that top producers Alex Kurtzman and Chris Morgan have left the struggling projects.
The Dark Universe kicked off over the summer with Tom Cruise's The Mummy, which had a disappointing domestic box office run after being trashed by critics. The studio had set Bride of Frankenstein, starring Javier Bardem as Frankenstein's monster, for 2019, although they later pulled the film from the schedule as director Bill Condon continued to work on the script.
Kurtzman and Morgan were set to orchestrate the universe, with Kurtzman making his feature film directorial debut on The Mummy. (Although rumor has it that Cruise was doing a lot of the work behind the camera.) However, Kurtzman is now reportedly leaving to focus on TV, including his series Star Trek: Discovery, while Morgan is writing Dwayne Johnson and Jason Statham's The Fast and the Furious spin-off.
The studio had big plans for the Dark Universe. Reports say they were looking to get Angelina Jolie for the Bride of Frankenstein, and Johnny Depp was already on board to play the Invisible Man. Kurtzman previously said that they also wanted to do Phantom of the Opera, Hunchback of Notre Dame, and Creature of the Black Lagoon remakes and hinted they were aiming for huge stars like Channing Tatum, Jennifer Lawrence, Charlize Theron, and Michael Fassbender.
Now, though, the revamped office on Universal's lot initially meant for the monster movies reportedly sits empty as the studio looks to what they can do next. One possible option would be to sell the intellectual property to another filmmaker, such as Blumhouse's Jason Blum, to make non-interconnected films. The studio could also look for a new lead for the tied together universe.
"We've learned many lessons throughout the creative process on Dark Universe so far, and we are viewing these titles as filmmaker-driven vehicles, each with their own distinct vision," said Universal president of production Peter Cramer. "We are not rushing to meet a release date and will move forward with these films when we feel they are the best versions of themselves."
ComScore box office analyst Paul Dergarabedian says that you shouldn't count out the Dark Universe yet. He cited Spider-Man: Homecoming pulling back the Spider-Man franchise after the disappointing Amazing Spider-Man 2 and Thor: Ragnarok bringing critical acclaim to the lackluster Thor franchise as examples of studios turning a disappointment around. "It's never too late to course-correct, because with each movie, you get another shot," he said. "There's no way to give up on this. This is Universal's legacy."