Silver & Black Is Being Rewritten, Director Says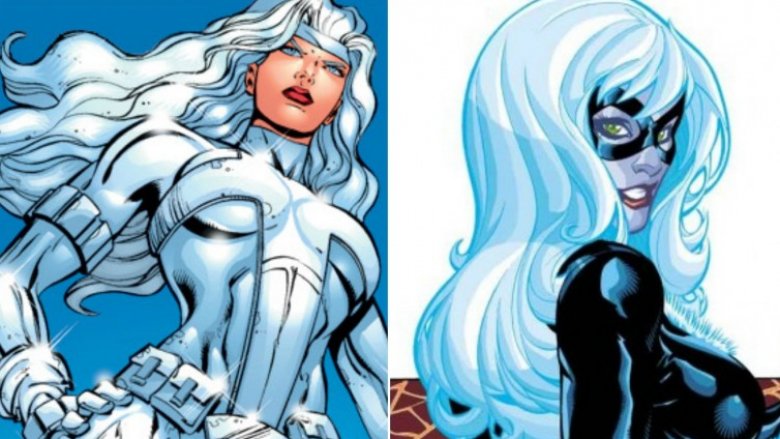 Marvel Comics
Sony's Silver & Black may be off the table, but it isn't sitting there dead. 
Following the news that Sony stripped its planned Spider-Man series spinoff Silver & Black, centered around the eponymous Marvel Comics characters Silver Sable and Black Cat, from its release schedule, director Gina Prince-Bythewood revealed that the project hasn't been shut down completely, and that everyone behind it wants to ensure it's "as good as it can be" — even if that entails waiting a while to kick-start production. 
According to Prince-Bythewood, the studio and the filmmakers are taking Silver & Black "back to the drawing board" to start over, refine it, and rewrite its script. 
"With Silver & Black, when you're doing a film of that magnitude, it's gotta be right. And if it's not right, we actually collectively decided to go back to the drawing board and start over. That's gonna take time. So obviously, I'd love to be shooting right now, but to be shooting something that I know is not as good as it can be ... I'm not the type that wants to shoot something you're rewriting, as you're shooting," the director explained to Collider. "So, we have to get the script right, and I'm okay to wait. I may be shooting something before that, but it really is just get the script right before we go on that journey."
Prince-Bythewood, who also works as a director on the Marvel series Cloak & Dagger, noted that the difference between crafting a Marvel project for television and making one for the big screen is that everything becomes "magnified" when a feature film-sized budget comes into play. And that's exactly why Sony and the minds behind Silver & Black, including screenwriters Lindsey Beer (Chaos Walking) and Geneva Robertson-Dworet (Captain Marvel), want to take special care with the film. 
"I guess I would say, on the film side, everything is magnified. It's a lot of money. That's why, if you're gonna spend that much money, let's make sure that we're telling a good story. There's more voices and more money, and it's just a bigger sandbox," said Prince-Bythewood. "Marvel Television is doing such cool, innovative things. It's really exciting to start there, and things that I learned on that, I will absolutely bring to the bigger sandbox."
Silver & Black was meant to open on February 8, 2019. Fans are currently without even a general idea of when the movie might launch, but they should rest assured that when it finally does, it will be worth the wait.