How The Fast X Cast Really Feels About Dwayne Johnson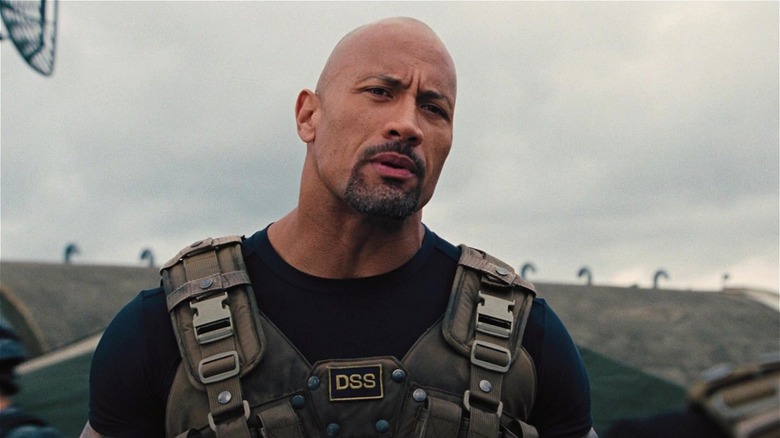 Universal Pictures
Contains spoilers for "Fast X"
When "The Fast and the Furious" was first released in 2001, practically nobody expected it would become one of the biggest media franchises in the world. However, by the release of the 2023 film "Fast X," "Fast & Furious" has grossed over $6 billion worldwide across 10 films, a spin-off movie, an animated Netflix series, and even theme park rides at Universal Studios. Though it's united fans in the movie theaters for over 20 years, behind the scenes has been a much different story.
As much as Vin Diesel's "Fast & Furious" protagonist Dominic Toretto speaks about the importance of his family throughout the franchise, on-set tensions between cast members have become the subject of media scrutiny. One of the cast members mostly involved in said controversies is Dwayne "The Rock" Johnson, who joined the franchise in 2011's "Fast Five" and remained a principal player until "The Fate of the Furious." During the film's production, press tour, and afterward, he publicly aired grievances with fellow cast members like Diesel and Tyrese Gibson.
To the surprise of many "Fast & Furious" fans who anticipated Johnson's time in the franchise to be long over, the former wrestler makes a cameo appearance in a post-credits scene of "Fast X." Considering Johnson's continued involvement with the "Fast & Furious" films as they come to a close with the 11th and 12th entries, it's worthwhile to look at how his rivalries with cast members have evolved over the years and whether there should be any tension expected once he returns.
Vin Diesel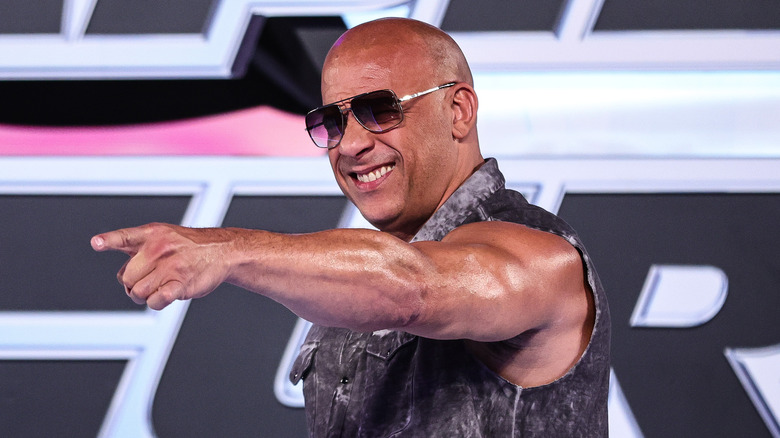 Manuel Velasquez/Getty Images
Vin Diesel has been a principal cast member of the "Fast & Furious" franchise since its humble beginnings, playing the central role of Dominic Toretto, a street racer who became a hijacker and then a globe-trotting government agent. The role turned Diesel into an A-list action movie star, though his importance to the franchise as a whole started with 2009's "Fast & Furious." That was the first installment on which Diesel was a producer as well as star — he continued producing every film in the series.
As a result of his producer role, Diesel has found himself in hot water with many people behind the scenes of the "Fast & Furious" franchise, most recently longtime director Justin Lin, who abandoned "Fast X" during pre-production after numerous disagreements with Diesel. By the time of production on "The Fate of the Furious," which featured Dwayne Johnson as Luke Hobbs, the two action stars were allegedly not getting along on set, resulting in Johnson publicly venting on social media about the behavior of his male co-stars.
Although their feud was widely commented on in the press, Diesel remained publicly respectful of Johnson, telling USA Today, "I don't think the world really realizes how close we are, in a weird way." Given Johnson's apparent return to the franchise after "Fast X," their differing philosophies may be water under the bridge, but only time will tell if Johnson's prior statements about Diesel and his behavior will resurface now that they plan to work together again.
Michelle Rodriguez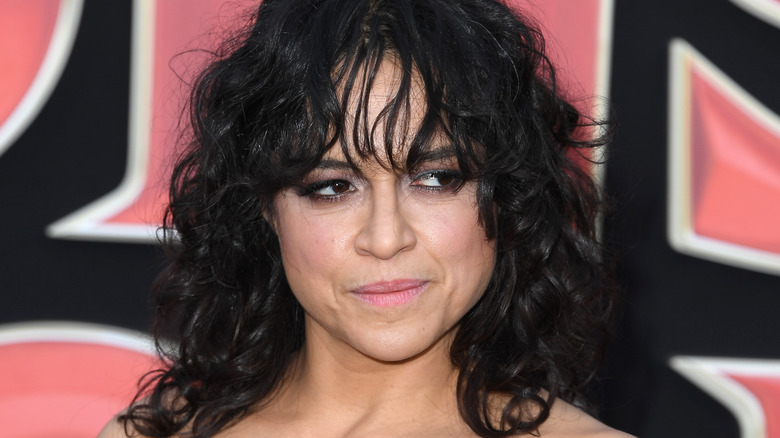 Steve Granitz/Getty Images
Alongside Vin Diesel, Michelle Rodriguez has been another important character in the "Fast & Furious" franchise, appearing in the first film as Letty Ortiz, Dominic's wife and a fellow member of his street racing crew. Rodriguez is right at home in the blockbuster action franchise, given her history with films like "Machete," "Avatar," and "Dungeons & Dragons: Honor Among Thieves." However, she's stayed far away from the drama of her "Fast & Furious" co-stars, including Dwayne Johnson.
Speaking to US Weekly in 2019, she commented on the feud between The Rock and his co-stars as being a product of big personalities colliding, though she also expressed her enthusiasm for Johnson's spin-off film "Hobbs & Shaw," which teamed up Johnson and Jason Statham's "Fast & Furious" characters. As Rodriguez told the media publication, "I really love Jason Statham and I really love Dwayne. I think they're frigging amazing," seemingly having no qualms with Johnson in spite of his feuds with other cast members. 
While Rodriguez didn't join the feud among her co-stars, she has remained outspoken about another topic: the representation of women in the "Fast & Furious" franchise, going far enough to threaten to leave if things did not improve. Considering Rodriguez has appeared in all subsequent "Fast & Furious" films since that statement in 2017, it's fair to say the change she wanted happened. Given that her complaint coincided with Johnson's feud with the cast members, however, perhaps it speaks to a larger behind-the-scenes issue that the former wrestler had a problem with.
Jason Statham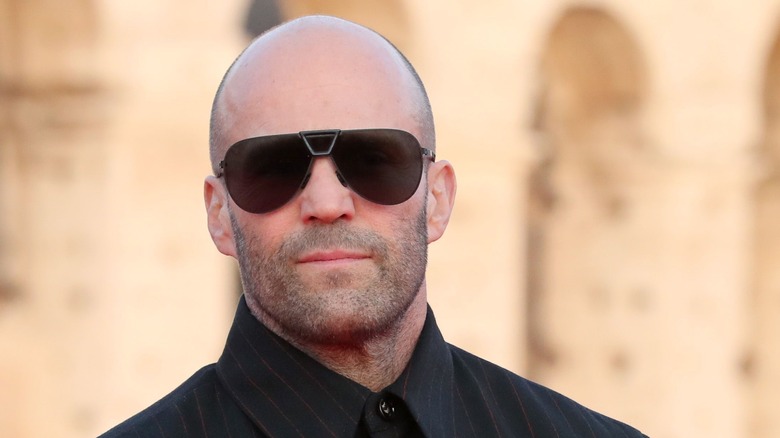 Elisabetta A. Villa/Getty Images
It should be obvious to all "Fast & Furious" fans that Jason Statham and Dwayne "The Rock" Johnson are the furthest thing from enemies. Statham's character, Deckard Shaw, debuted in the franchise's sixth film during a post-credits scene, later fully being introduced to audiences in the seventh film as an assassin seeking revenge against Dominic Toretto. Later, in "The Fate of the Furious," Shaw reluctantly teams up with Johnson's Hobbs against Toretto, though they're all friends by the end of film, an opposite outcome compared to the actors' real-life relationships.
Statham later reunited with Johnson on-screen in "Hobbs & Shaw," a spin-off film in which the duo is recruited to take down a world-threatening terrorist (Idris Elba). The two make a great duo, with Statham describing the former wrestler as the perfect scene partner in an action film due to how professional and precise he is while performing stunts. Unlike Johnson, however, Statham balanced his role in "Hobbs & Shaw" with future appearances in the "Fast & Furious" films and has even been open to going back to work with Johnson for a sequel to "Hobbs & Shaw."
Given that Statham seems to have no issues working with both Vin Diesel and Johnson separately, he has little stake in their feud. As he told People when asked about behind-the-scenes drama, Satham replied, "I have nothing to do with it and I don't want any part of it."
Tyrese Gibson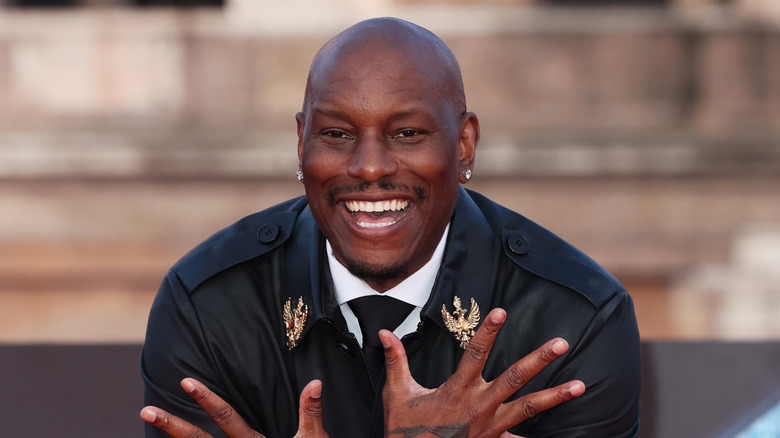 Ernesto S. Ruscio/Getty Images
While many "Fast & Furious" cast members have remained neutral on the behind-the-scenes turmoil between Dwayne Johnson and Vin Diesel, others have been more outspoken. That's certainly true of Tyrese Gibson, who debuted in the franchise in "2 Fast 2 Furious" alongside Paul Walker, later returning for "Fast Five" and all subsequent films in the series. As a devoted member of the film franchise, Gibson had some major problems with Johnson's behavior off-camera and was unafraid to tell the press.
After it was announced that Johnson would not be returning to the film series after "The Fate of the Furious" and instead would star in the "Hobbs & Shaw" spin-off film along with Jason Statham, Gibson openly told TMZ he was upset that Johnson's selfishness would mean fans would have to wait longer for "F9" to come out. However, even Johnson was confused by the statement, admitting he felt what was previously a solid relationship between the two was gone. Johnson went on to call out the star in a video Gibson posted on social media in which he called Gibson's latest album "dog s***."
Johnson and Gibson have since mended their relationship, with Gibson saying on "Stir Crazy with Josh Horowitz" in 2020, "Me and The Rock peaced up." To further demonstrate their reconnection, Johnson publicly extended kind words to Gibson in 2022 when the actor and singer's mother passed away, proving that no matter the conflict between any of these cast members, at the end of the day they really are all family, willing to support one another through their toughest moments.
Ludacris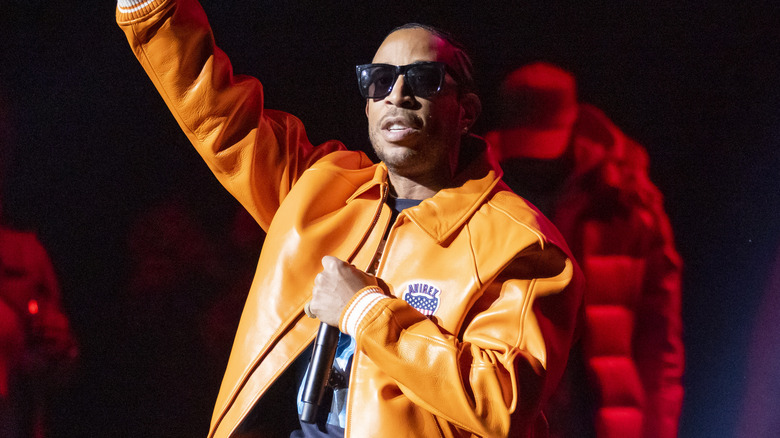 Scott Legato/Getty Images
Christopher Bridges, known by his hip-hop moniker "Ludacris," made his debut in the "Fast & Furious" movies with "2 Fast 2 Furious," returning in "Fast Five" and remaining a principal character in future films, including "Fast X." Due to his background in hip-hop, Ludacris is no stranger to beef between big personalities, as the rapper himself has had public feuds with the likes of T.I., Drake, and 2 Chainz. However, when it comes to his "Fast & Furious" family, Ludacris has remained surprisingly neutral.
When asked about the public disputes between Dwayne Johnson and Vin Diesel by US Weekly, Ludacris expressed respect for both sides by explaining, "I would leave it to whatever their words are and keep it that way, because it's a delicate situation." As a result, Ludacris has stayed on good terms with Johnson despite the former wrestler leaving the franchise. As recently as 2022, Johnson publicly praised Ludacris for his Netflix animated series "Karma's World," which Ludacris both created and stars alongside Tiffany Haddish and Danielle Brooks.
Ludacris was also responsible for one fan-favorite moment from "Fast and Furious 6," when Johnson improvised a line roasting Tyrese Gibson that made Ludacris have an authentic spit-take. Ludacris seems thoroughly entertained by Johnson in their scenes together and appears to have no ill will for the "Moana" star following his departure from the "Fast & Furious" family. Hopefully, if Johnson does in fact return for films after "Fast X," Ludacris can hold his laughter.
Jason Momoa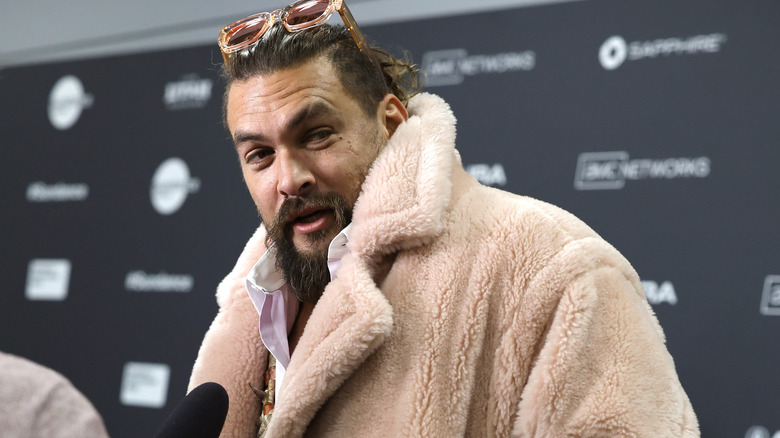 Frazer Harrison/Getty Images
Jason Momoa has made a big splash in the world of action movies after his breakout performance in "Game of Thrones," with him showing off his skills as both a DC superhero in "Justice League" and "Aquaman," but also as a swordmaster in Denis Villeneuve's 2021 film "Dune." In "Fast X," Momoa is prepared to surprise audiences as Dante Reyes, the son of a drug lord who seeks revenge against Toretto and his entire crew after the events of "Fast Five." Momoa described the character as a chaotic foil to Vin Diesel's character. 
Sadly, Momoa's debut in "Fast X" means he won't be sharing the screen with Dwayne Johnson's Hobbs, at least not in this film. Nevertheless, the collaboration between the two DC Cinematic Universe stars has been a long time in the making. According to Momoa, he and Johnson have tried to work together on numerous occasions but the right project sadly hasn't rolled around, despite attempts to get Momoa in "Hobbs & Shaw," or Johnson in a DC film alongside Momoa's Aquaman. 
Nevertheless, the two remain close friends and have plenty of mutual respect for each other. In 2021, Momoa surprised Johnson's daughter with a birthday video due to her obsession with Aquaman. Posting his daughter's reaction on Instagram, Johnson thanked Momoa "for making this adoring 3yr old's birthday the best EVER." Though they haven't worked together yet, Johnson and Momoa seem to be as close as two peers in the industry can be. 
John Cena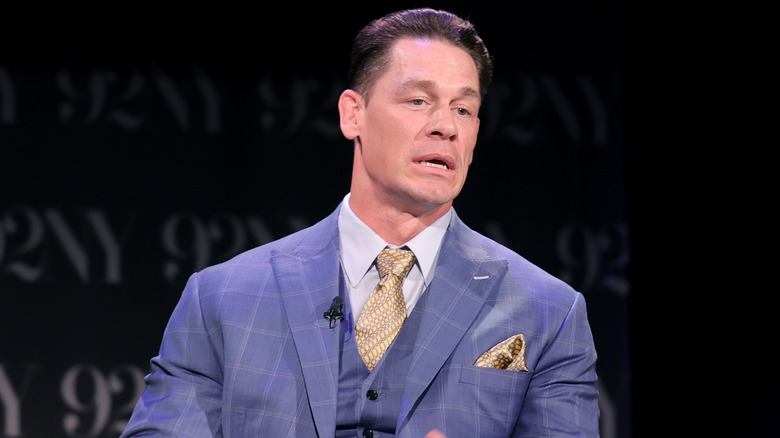 Michael Loccisano/Getty Images
The history between John Cena and Dwayne Johnson goes way back, longer than either of their involvements with the "Fast & Furious" franchise. The two WWE stars had a highly publicized wrestling feud starting in 2011 when Cena began bad-mouthing The Rock to the press for abandoning wrestling for a film career. After months of back-and-forth, the two met face-to-face in the ring as the main event of Wrestlemania XXVIII in 2012, in which The Rock narrowly defeated Cena. 
Following the match, the duo continued to play rivals, with Cena appearing on boxes of Fruity Pebbles breakfast cereal in reference to Johnson's mocking nickname of the wrestler during the height of their feud. Nevertheless, they also expressed admiration for each other's careers outside their wrestling personas, with Cena admitting he now respected The Rock for switching over to acting as Cena made his own switch toward a career in film. Nevertheless, the two missed an opportunity to star together in the "Fast & Furious" movies.
After Johnson abandoned the film franchise after "The Fate of the Furious," Cena stepped in to replace the former wrestler in "F9," playing the brother of Vin Diesel's character. Although his rivalry with Johnson is far in the past, Cena said he hopes they get a chance to reunite on-screen in a future "Fast & Furious" movie, telling Geek Culture, "I'm excited for a possible moment like that but there's no guarantee." Hopefully, the 11th "Fast & Furious" film delivers for WWE fans around the world.
Jordana Brewster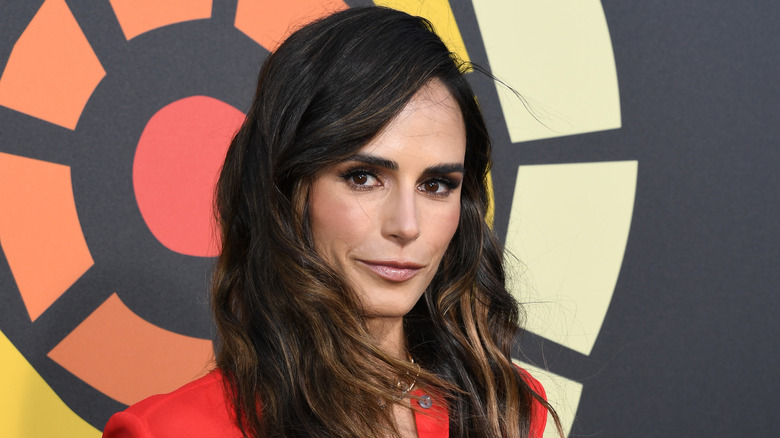 Jon Kopaloff/Getty Images
Jordana Brewster owes 2001's "The Fast and the Furious" for giving her a breakout role as Mia, Dominic Toretto's sister. Mia reappears in the fourth film, "Fast & Furious," as well as every film since — besides "The Fate of the Furious" and the "Hobbs and Shaw" spin-off. Though she's an integral part of the franchise, the actress found herself on the same side as the rest of the world when it came to the feud between two of its biggest stars.
Speaking to US Weekly about the off-screen tension between Dwayne Johnson and Tyrese Gibson following the announcement that Johnson would be helming his own spin-off film, Brewster mentioned that she was as invested as "Fast and Furious" fans in how everything was about to unfold. Nevertheless, she expressed optimism about the fact that "ultimately we're all a family, we all love working together." Despite her neutrality about the situation, Brewster did not hesitate to stick up for one of her castmates.
As the feud between Johnson and Gibson unfolded, Brewster also publicly commended Gibson's character, mentioning that she had also previously worked with him on the 2006 Navy drama "Annapolis," which was also directed by longtime "Fast and Furious" director Justin Lin. Whatever her personal feelings about Johnson are now following all the back-and-forth drama and mending of fences, her priority appears to be loyalty to her "Fast and Furious" family, whether that includes the former wrestler or not.
Nathalie Emmanuel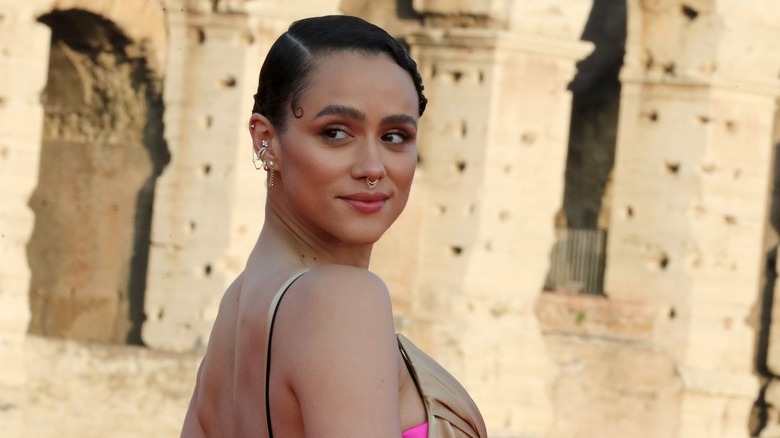 Elisabetta A. Villa/Getty Images
Nathalie Emmanuel first gained worldwide recognition after starring as Missandei, the handmaiden to Emilia Clarke's Daenerys Targaryen on HBO's pop culture phenomenon "Game of Thrones." Partway through her run on the series, Emmanuel joined the "Fast and Furious" franchise for "Furious 7," which was released in 2015. Since then, she's become a mainstay of the franchise, and reprises her role as Ramsey, a computer hacker, in the latest installment of the blockbuster film series.
Unlike other cast members who had on-set conflicts with Dwayne Johnson during the production of "The Fate of the Furious," Emmanuel seems to have gotten along incredibly well with the WWE superstar. However, getting along with The Rock also meant that Emmanuel was subject to some pretty nefarious pranks pulled by Johnson, such as one video uploaded to Instagram where Johnson surprised her with a cold Budweiser bottle against her bare back during the filming of a scene.
While it's unknown if Emmanuel and Johnson have remained close off-screen following Johnson's departure from the "Fast and Furious" movies, her continued involvement suggests she has no bad blood with her other principal cast members. However, the fact that Emmanuel pitched an all-female spin-off involving her character perhaps suggests she gets along better with her other female co-stars on the "Fast and Furious" sets compared to the men, which would put her in good company with Michelle Rodriguez, who's also keen to see more female representation in the series.
Brie Larson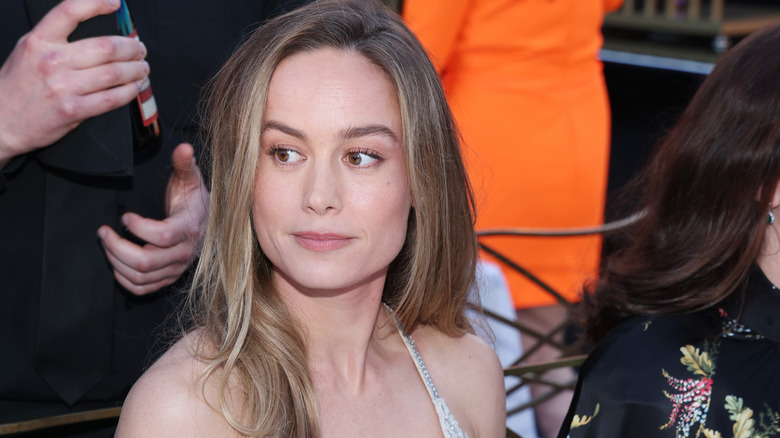 Phillip Faraone/Getty Images
Perhaps one of the biggest new additions to the "Fast and Furious" universe in "Fast X" is Brie Larson. She's an Oscar winner for her performance in 2015's "Room" and is well-known for playing Captain Marvel in the Marvel Cinematic Universe. But Larson's inclusion in "Fast X" was regarded by some publications as a replacement of some sort for Johnson's presence in previous films. From the get-go, Larson made it clear that she had lots of admiration for Vin Diesel, basing her character off the actor's daughter Pauline.
Though Larson is new to the "Fast and Furious" family, she has made many efforts in the past to be on the good side of Dwayne "The Rock" Johnson. While preparing to film "The Marvels" in 2021, Larson showcased her workout regimen on her YouTube channel and invited many celebrity lifters to join her on the channel, saying "Consider this an invitation to buff Twitter the likes of Zac Efron, The Rock; you're invited" (via KoiMoi). However, Johnson has not taken Larson up on the invitation.
Though Larson is likely not the type to hold a grudge against Johnson for snubbing her invite to work out, she's certainly made it clear that she couldn't be a bigger fan of the blockbuster film franchise. She hadn't gotten her chance to be in one until "Fast X," but perhaps if she had earlier she would've had the opportunity to finally fulfill her dream of working out with The Rock.
Daniela Melchior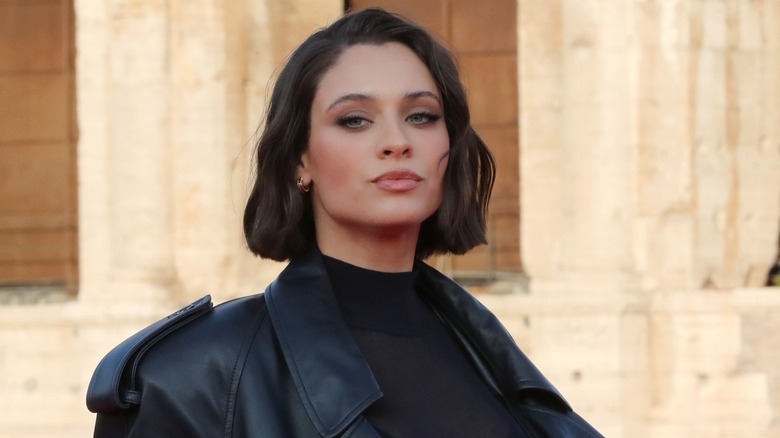 Elisabetta A. Villa/Getty Images
Daniela Melchior is an up-and-comer in the entertainment industry, though in a few short years she's already proven herself to be a star worth paying attention to. Notably, she played Ratcatcher 2 in James Gunn's "The Suicide Squad," which also co-starred "Fast X" cast member John Cena, as well as "Hobbs & Shaw" supporting actor Idris Elba. Hot off a supporting role in Gunn's "Guardians of the Galaxy Vol. 3" (also starring Vin Diesel), Melchior makes her "Fast and Furious" debut in "Fast X" as a fellow street racer. 
Given how recently she came to the film franchise, Melchior probably has very little stake in the feud between former star Dwayne Johnson and her current castmates, including Diesel and Tyrese Gibson. However, Melchior has already shown her love for people like Diesel through social media posts during the production of the film, publicly showcasing her loyalty to the remaining "Fast and Furious" cast members. Melchior even boasted how Diesel's devotion to the franchise factored into her decision to join, telling The Hashtag Show "[Diesel] was so passionate about it."
Scott Eastwood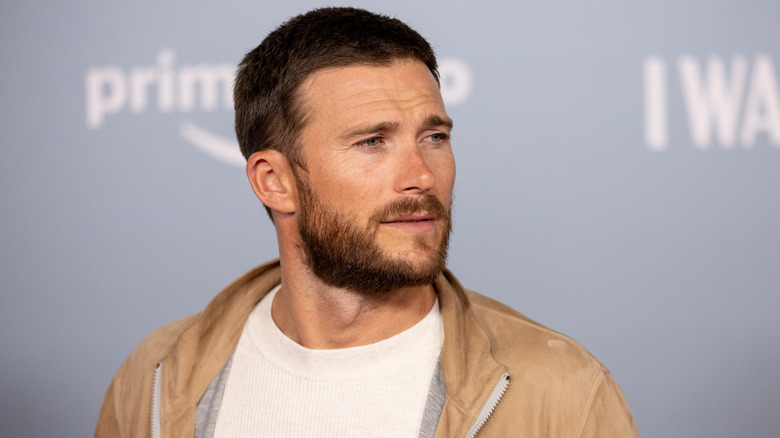 Emma Mcintyre/Getty Images
Scott Eastwood, for lack of a better phrase, has Hollywood in his blood. He's the son of the legendary actor and director Clint Eastwood. Following high-profile appearances in films like "Fury" and "Snowden," as well as a cameo in the music video for "Wildest Dreams" by Taylor Swift, Eastwood joined the "Fast and Furious" franchise in "The Fate of the Furious" as Little Nobody, an agent working for Kurt Russell's Mr. Nobody. He gets an opportunity in the film to face Dwayne Johnson's Hobbs in a fight.
Eastwood returns to "Fast and Furious" in "Fast X," though given his lack of recurring appearances in the franchise, he's stayed mostly out of the conflicts between other cast members. In fact, Eastwood looks back on his experience filming "The Fate of the Furious" fondly in terms of getting along with castmates, telling ET Online, "We'd go run out and shoot a scene and come back and listen to music and eat grilled chicken." As far as he was aware, everyone got along when he was on set.
Johnson has been incredibly supportive of Eastwood's future career after they worked together in "The Fate of the Furious." After sharing news of his casting in the sequel to "Wind River" on social media, Johnson commented on the post and congratulated his former co-star.
Helen Mirren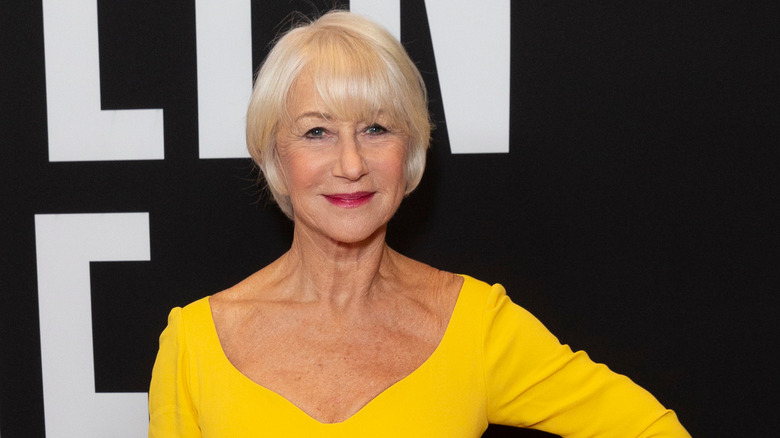 lev radin/Shutterstock
Although she's been in the entertainment industry for ages, Dame Helen Mirren doesn't have many enemies. The actress has decades of stellar Shakespearean performances under her belt and has spent recent years diving into the blockbuster side of Hollywood with appearances in the action-comedy "Red," the superhero adventure "Shazam! Fury of the Gods," and of course, several entries in the "Fast and Furious" franchise. She debuted as Queenie, the mother of Jason Statham's character, in "The Fate of the Furious."
Given her close association with Johnson since appearing in "Fate," Mirren has remained a recurring figure in the "Fast and Furious" universe, most recently reprising her role in "Fast X." It was speculated by some fans that her character was used for Vin Diesel to make a subtle jab at Johnson in "F9," with her calling Diesel's Toretto "her favorite American." As recently as 2022, Mirren and Johnson both appeared at WarnerBros.' CinemaCon to promote their respective DC superhero movies, though they did not interact on-stage.
Though the two actors seem to be on good terms these days, Mirren did not hesitate to talk smack about the former wrestler during press for "The Fate of the Furious." In an interview with Entertainment Weekly ahead of the film's production, despite previous reports that she wouldn't be seen driving in the film, Mirren boldly claimed to be one of the few actors on the set of the blockbuster action franchise who knows how to drive stick shift, jesting, "I'm probably one of the few people on the set who know how to drive a gear shift car. I doubt The Rock knows."
Charlize Theron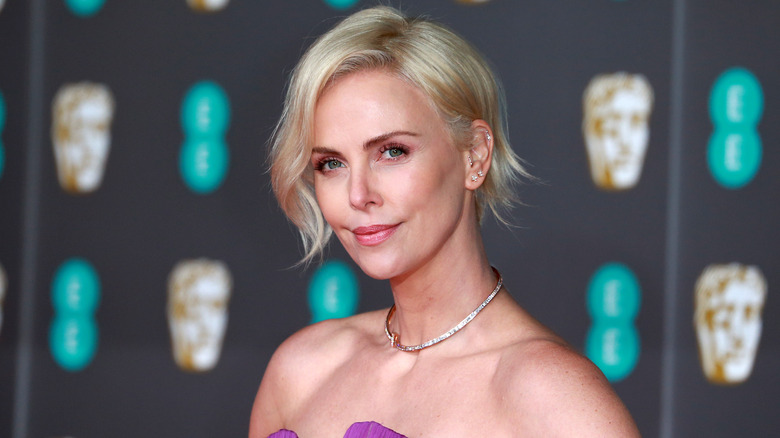 Fred Duval/Shutterstock
Charlize Theron is another Oscar winner-turned-"Fast and Furious" recurring character, debuting in "The Fate of the Furious" as Cipher, an antagonist to Dom's team who returned in "F9," as well as 2023's "Fast X." Theron is funnily enough no stranger to car-centric action franchises after a stellar turn in 2015's "Mad Max: Fury Road" as the now-iconic Furiosa. Her debut in the "Fast" franchise, though, coincided with the drama surrounding Dwayne Johnson's departure.
However, Johnson was incredibly welcoming to Theron on the set of "The Fate of the Furious," showing her off on Instagram as "[his] good bud and all around bad ass" prior to the film's release. Odds are that Theron was one of the female co-stars Johnson said he was getting along well with on the set of the film series, in contrast to the male co-stars like Vin Diesel and Tyrese Gibson.
Johnson continued to sing Theron's praises off the set of the movie as well. On "Watch What Happens Live!" when Johnson named her as the co-star of his he'd choose to be his running mate if he were to ever run for president. Although Johnson's run for presidential office probably won't happen, you can't argue that Theron wouldn't make the two of them an excellent ticket. Hopefully, they at least get a chance to reunite on-screen together in a future "Fast and Furious" film.
Cardi B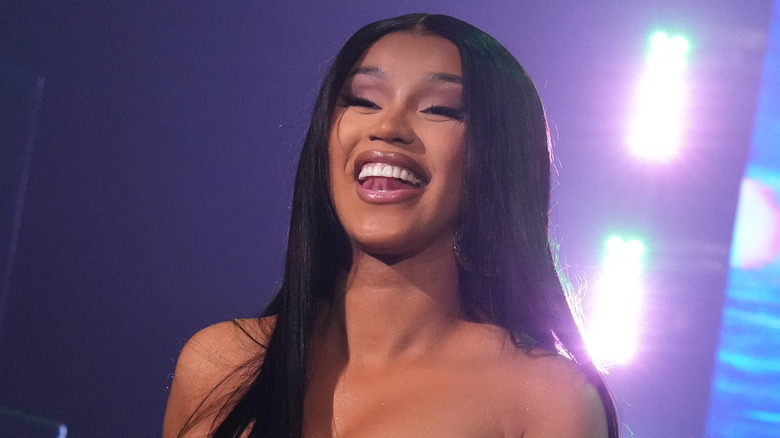 Jeff Kravitz/Getty Images
Cardi B is one of the biggest pop stars on the planet, with her 2018 album "Invasion of Privacy" being one of the top albums that year and earning a nomination for Album of the Year. Like many stars before her, Cardi B took her success in the music world to the big screen, making her film debut in the critically acclaimed 2019 film "Hustlers" alongside Jennifer Lopez and fellow pop star Lizzo. Two years later, Cardi B entered the "Fast and Furious" franchise in "F9" as Leysa, a member of Helen Mirren's character's crew.
Leysa returns in "Fast X," though it stands to be seen if she'll return in a future film to get to share the screen with Dwayne Johnson. Though the two haven't worked together before, they're both vocally big admirers of each other's work. While doing press for "Black Adam" in 2022, Johnson admitted that Cardi B's song "WAP" featuring Megan Thee Stallion is his guilty pleasure song, despite protests from his wife.
Cardi B is no stranger to Johnson's work, either. On her 2022 single "Hot S**t," Cardi B made reference to Jimmy "Superfly" Snuka, a former professional wrestler and relative of Johnson through marriage. Elsewhere, Cardi B has made clear her love for WWE, even tweeting up a storm after she was mentioned by name on "WWE Raw." Suffice it to say, Johnson and Cardi B would fangirl over each other if they had the chance to meet on a film set.