Nathalie Emmanuel Dishes On The Differences Between Game Of Thrones And The Fast Franchise - Exclusive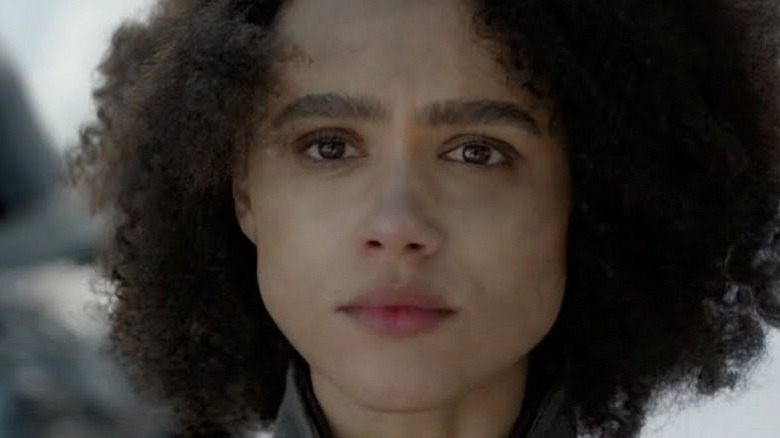 HBO
Nathalie Emmanuel makes her third appearance in the "Fast and Furious" universe in "F9," starring once again as computer hacker and all-around technology whiz Megan Ramsey. The character was rescued by Dom Toretto (Vin Diesel) and his team in "Furious 7," joining the "family" at the end of that film and becoming a more integral member in both "The Fate of the Furious" and now "F9."
But previous to her wild ride in the "Fast and Furious" franchise, fans probably know her best from the celebrated and controversial HBO fantasy series "Game of Thrones." On that show she played Missandei, the former slave turned trusted adviser to the would-be queen of Westeros, Daenerys Targaryen (Emilia Clarke). It's been argued that Missandei's brutal "Game of Thrones" death toward the end of the show's final season is what finally drives Daenerys to madness and vengeance (via PureWow).
Before those tragic events, however, joining up with the latter's initially small but loyal army on the march to the Iron Throne was also like becoming part of a family, says Emmanuel. But that's where any similarities end: "The values around family are very, very different," she told Looper in an exclusive interview.
How the Fast saga and Game of Thrones both define family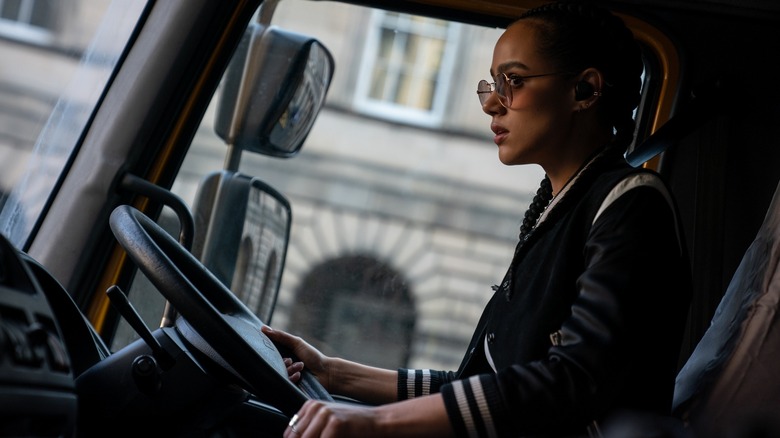 Universal Pictures
While the extended Toretto clan in the "Fast" saga values the protection, wellbeing and sanctity of its "family" above all — even as they go out on one dangerous mission after another — the characters in "Game of Thrones" are often as quick to betray or even a kill a member of their own brood as they are a feared enemy — and sometimes the two are even the same. "I mean, yeah, it is a huge contrast," Nathalie Emmanuel said about the two franchises' approach to the same theme. "But I have to say that my character in 'Game of Thrones' kind of had a chosen family in the way that the characters in 'Fast' do as well."
Emmanuel goes on to explain that Team Toretto and Team Targaryen are somewhat more similar than one might imagine. "I think there was very few families in 'Game of Thrones' that were on the same side, but our little team, our small little team Targaryen, we were very with each other, for each other, and I think I was lucky enough to have that experience within the story like I do in 'Fast.' But like you said, the values around family are very, very different. The powers that be aren't able to break up this family, the 'Fast' family. So that's what counts."
Emmanuel says her participation in "Game of Thrones" was a turning point for her both in terms of her career and personal life, adding that her breakout performance in that show helped pave the way for her newfound fame with the "Fast" saga. "It was such a huge, important part of my life and it meant so much," says the British actor. "It made me who I am. It gave me so much professionally and in friendships and experience. I just look back on it so fondly. I just feel so grateful to have had it."
"F9" is out now in theaters everywhere.