New Shazam! Photo Reveals Asher Angel As Billy Batson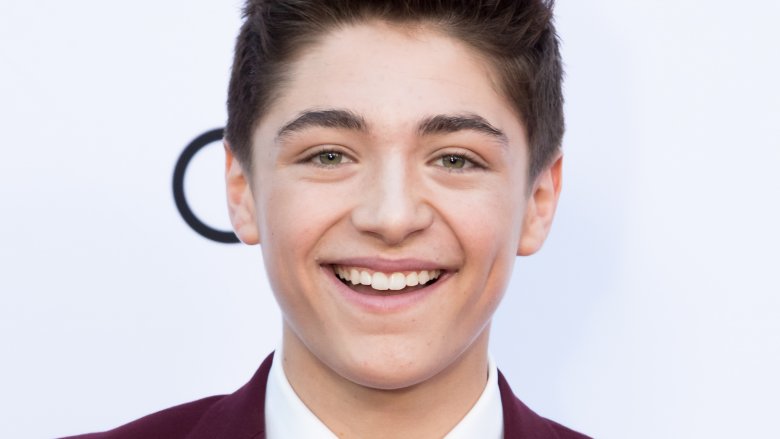 Getty Images
Heeere's Billy!
Continuing to kick up hype for DC's Shazam! and its presentation at San Diego Comic-Con in just a few days, Entertainment Weekly has dropped yet another exclusive image from the film. 
This time, it isn't lead actor Zachary Levi at the center of the buzz — it's his younger counterpart Asher Angel, the star behind the 14-year-old Billy Batson whose life changes when he discovers he can transforms into a grown-up superhero by shouting, "Shazam!"
The snap isn't anything too wildly exciting, but it does offer fans the first look at Angel in character. 
Angel stands — wearing a red hoodie, black beanie, and a dark khaki coat, as well as what appears to be a messenger bag slung over his shoulder — opposite Jack Dylan Grazer's Freddy Freeman, Billy's best bud and the boy known in the DC Comics lore as Captain Marvel Jr. (The jury is out on whether Freddy will have powers in Shazam!, but we know that, thanks to all the legal mumbo-jumbo and mixed-up copyright ownership, the film can't refer to him as Captain Marvel Jr. if he actually does.)
Angel told EW of his character, "He's misunderstood, he's mischievous, he's been a foster kid since he was 5 years old and really has no one to trust." That, of course, changes when Billy meets Freddy in a foster care home and the two bond over their love of comic books and superheroes.
Not only does Freddy serve as Billy's confidant, but he also acts as a sort of life coach for the up-and-coming vigilante, helping him hone the powers the ancient Wizard (played by Guardians of the Galaxy's Djimon Hounsou) granted him. As Grazer explained, "Freddy's a fanboy when it comes to Batman, Superman, the Justice League, so he becomes Billy's mentor and sensei when it comes to being a superhero." 
Angel and Grazer may not spend a whole lot of time together on screen, considering that the majority of the film's action will take place while Billy is in his adult form and Levi is working his magic in front of the camera, but it's clear that when the young stars do share scenes, they'll bring lightness, innocence, and probably some immature, profanity-laced humor — all things that are much-needed in the notoriously bleak DC Extended Universe. 
Shazam! producer Peter Safran previously proclaimed that the film is "the next step in the evolution of the DC brand" — and it looks like that will start with Asher Angel's Billy Batson.
Directed by David F. Sandberg, Shazam! is set to touch down in theaters on April 5, 2019.