It Actor Jack Dylan Grazer Cast In Shazam!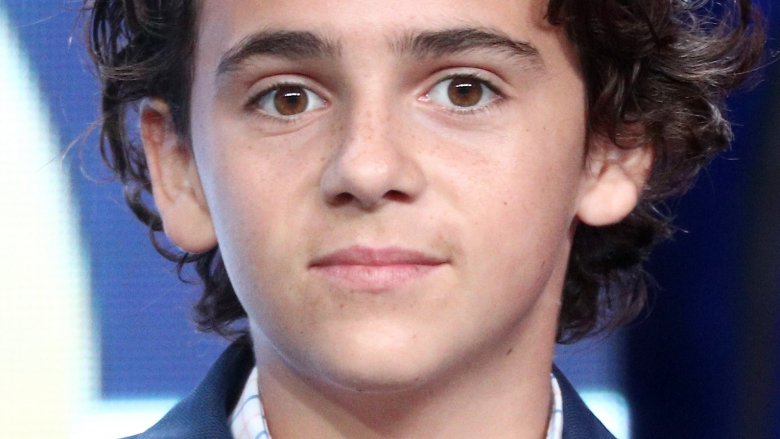 Getty Images
This teen actor is jumping from Stephen King's world of horror to the sprawling DC universe.
The Hollywood Reporter announces that Jack Dylan Grazer, who starred in this year's adaptation of It, has joined the cast of DC and New Line Cinemas' Shazam! 
The film, directed by David F. Sandberg, centers around a boy named Billy Batson who learns that he can transform from a run-of-the-mill teenager to a powerful, god-like superhero by saying just a single word: "Shazam!" (The hero's name is actually an acronym for five historical figures and ancient gods: Solomon, Hercules, Atlas, Zeus, Achilles, and Mercury, from which adult Billy gains inspiration.)
Grazer is attached to take on the role of Freddy Freeman, Billy's best friend and confidant who "becomes a hero in his own right" in the original comics and eventually assumed the identity of Captain Marvel Jr. For the impending feature, the 14-year-old actor joins Zachary Levi as the titular superhero Shazam. Mark Strong is set to play Shazam's arch-nemesis Doctor Sivana, with Asher Angel signed on to portray Billy. 
Director Sandberg has said that Shazam! will be fun and lighthearted, and has assured comic fans that he intends to do right by the source material, despite not having much exposure to the hero growing up. "[Shazam!] is about a kid who becomes an adult superhero, so that's just gonna be so fun to explore," he stated. And for those who aren't super knowledgable about Shazam, you'll be relieved to know that Sandberg has positioned the movie as an origin story. "To be honest, it was not a superhero I grew up with either," Sandberg explained. "When I grew up in Sweden, there wasn't a lot of Shazam around. So it's someone who I've learned to love later in life as well, so I can relate to [people who are] new to Shazam. I think [it] might be a good thing that I'm doing it, because I know what you need to learn."
Levi recently compared Shazam! to James Gunn's hit Marvel movie Guardians of the Galaxy, stating, "[Guardians of the Galaxy] brought so much heart and humor, and I think it was kind of this dark horse that took everyone by storm. I think Shazam! kind of has the possibility to do that."
Grazer caught many moviegoers' eyes in September when director Andy Muschietti's It floated into cinemas. The young actor broke out as Edward "Eddie" Kaspbrak, the perpetually paranoid, hypochondriac germaphobe member of the Losers Club, which consists of Jaeden Lieberher as William "Bill" Denbrough, Wyatt Oleff as Stanley "Stan" Uris, Jeremy Ray Taylor as Benjamin "Ben" Hanscom, Sophia Lillis as Beverly "Bev" Marsh, Finn Wolfhard as Richard "Richie" Tozier, and Chosen Jacobs as Michael "Mike" Hanlon. It has gone on to earn $694 million in the global box office, a massive pull against its $35 million budget.
Shazam! will fly into theaters on April 5, 2019.