Shazam! Casts Guardians Of The Galaxy's Djimon Hounsou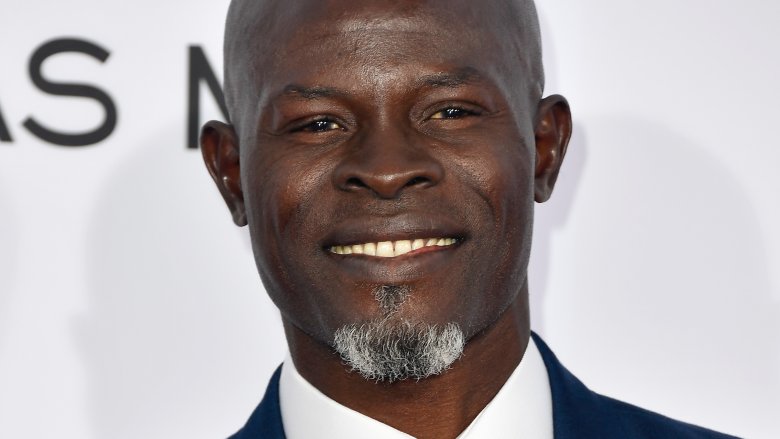 Getty Images
Djimon Hounsou is staying in the superhero movie business. 
DC has tapped Hounsou, who made a splash in the Marvel Cinematic Universe as Korath the Pursuer in Guardians of the Galaxy, for an important role its forthcoming film Shazam!
Entertainment Weekly broke the news in an exclusive report that confirmed Hounsou was "quietly cast" as the 3,000-year-old sorcerer from Ancient Egypt who grants young Billy Batson the ability to transform into a superhero. 
At one point, the rumor mill churned out reports that This Is Us star Ron Cephas Jones was the top pick to score the part, but, as EW points out, Jones didn't end up boarding the film due to scheduling conflicts.
Hounsou joining Shazam! makes him yet another actor to have appeared in both Marvel and DC movies, but this isn't the first time he's dipped his toes in both waters. The star, who will reprise his role as Korath in Captain Marvel next year, portrayed Papa Midnite in the 2005 film Constantine. 
In Shazam!, Hounsou will star alongside Asher Angel (Andi Mack) as the teenage Billy Batson, Mark Strong (Kingsman: The Golden Circle) as the evil Dr. Thaddeus Sivana, and Zachary Levi as the titular crime-fighter Billy turns into when he utters the magic word "Shazam!" Jack Dylan Grazer (It) is also set to play Billy's best friend Freddy Freeman, and Grace Fulton (Annabelle: Creation) as another friend of Billy's. 
Although the ancient wizard, whose original name was Mamaragan before he adopted the title of "Shazam" to match up with his champion, is a key component in how Billy Batson becomes a hero, it's unclear how large his role in the film will be. Let's remember that Shazam! has actually already wrapped up filming back in early May 2018, meaning that word of Hounsou's casting was kept under tight wraps throughout the entirety of shooting and for several months after cameras stopped rolling. 
This could suggest that Hounsou won't be in Shazam! all that much, only popping up near the beginning when Billy receives his powers and at random moments throughout to offer guidance. However, as the Marvel Cinematic Universe has proven time and time again, remaining secretive about certain aspects of a film sometimes indicates the exact opposite: that big things are bubbling below the surface. 
In any case, those eager to see Shazam! will likely get the first look at Hounsou's character when DC drops the Shazam! trailer later this month during San Diego Comic-Con, a reveal director David F. Sandberg has teased on social media.
Shazam! is due out on April 5, 2019.