Dwayne Johnson Addresses Black Adam's Involvement In Shazam!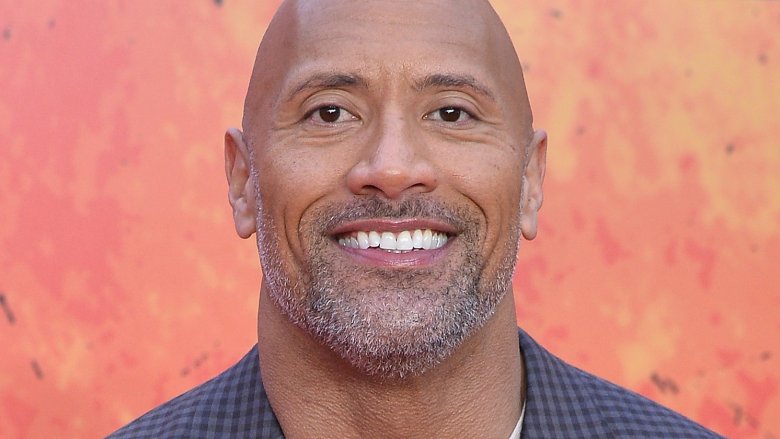 Getty Images
To be, or not to be in Shazam!, that is the question. 
For Dwayne "The Rock" Johnson, who will enter the DC Extended Universe as Black Adam at some point in the future, the answer to that question is simple: not to be. 
Speaking with SYFY Wire during a red carpet event for his soon-to-be-released film Skyscraper, Johnson confirmed that a Black Adam cameo in Shazam! isn't happening. 
"I'm not in that one," the actor said. "It's Shazam and Black Adam and, with the way the DC universe works, we should — in theory — meet up on the big screen. But who knows."
Still, Johnson assured that he's eager to suit up as Black Adam, the ancient Egyptian also known as Teth-Adam who serves as the enemy of Green Lantern, Captain Marvel, Superwoman, and, of course, Shazam. And we can imagine he would be, as New Line Cinema is hard at work on the Black Adam standalone film, which already has a script and is eyeing a filming start date sometime in 2019. Johnson once described the film as "f***ing awesome," and later mentioned that if "things come together in the way we anticipate them coming together," Black Adam will enter production next year — to potentially launch in 2020. 
We've actually known for quite some time that Johnson wouldn't be in Shazam!, as former DC Entertainment chief creative officer Geoff Johns affirmed back in July of 2017 that "Dwayne isn't going to be in this movie." Johns added, "He's still doing Black Adam, but he won't be in Shazam!" 
However, Johns' remarks came before any casting announcements were made — not the least of which being Zachary Levi's for Shazam himself and Asher Angel's for the 14-year-old Billy Batson who transforms into Shazam – so as time went on and more details about Shazam! were revealed, fans started to speculate that plans had changed, and that perhaps Johnson's Black Adam would make a cameo appearance at the very least. 
After all, only a few months prior to Johns laying down the apparent law that Shazam! will go sans-Black Adam, Johnson teased that his villainous character will make a surprise debut. "We have a really cool surprise for Black Adam that I can't reveal, in terms of where we will see Black Adam being introduced," the actor said in May of 2017. Does simply bringing Black Adam into the DC movie world through his own solo flick sound like the kind of "really cool surprise" Johnson mentioned? We think not. 
Everything considered, maybe Johnson's Black Adam really isn't featured in Shazam! at all, whether that's due to conflicting schedules or basic storyline decisions. Or maybe, just maybe, Johnson, the minds at DC Films, and everyone involved with Shazam! are purposely leading us to believe that so when Black Adam does pop up in a cameo, it'll be all the more jaw-dropping. Black Adam pulling an Emma-Roberts-in-American-Horror-Story move and shocking us all with an unexpected appearance wouldn't be entirely out of the realm of reality, as plenty of superhero movie cameos were kept under wraps in the past. And hey, if Marvel can keep secrets, DC can, too. 
We'll find out the real truth regarding Black Adam when Shazam! flies into theaters on April 5, 2019.