Dwayne Johnson's Black Adam Film Eyeing 2019 Production Start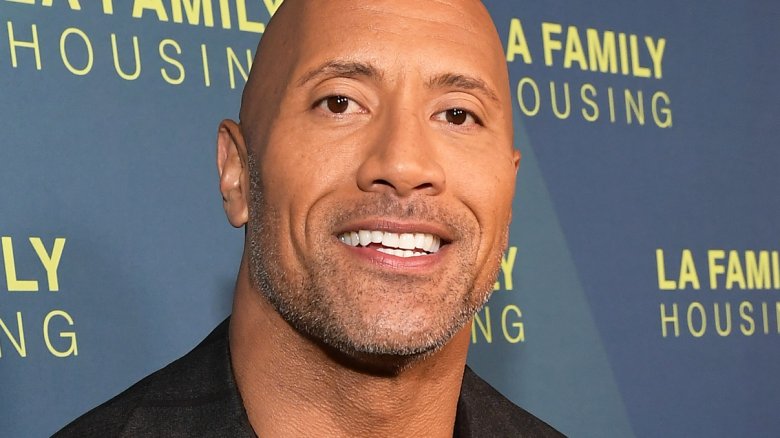 Getty Images
DC and Warner Bros. might get the ball rolling on Black Adam as early as next year. 
Everyone's favorite muscle-bound movie star Dwayne "The Rock" Johnson was confirmed to star as the DC Comics' supervillain and occasional antihero Black Adam, created by Otto Binder and C. C. Beck, way back in 2014. The archenemy of the original Captain Marvel (not the Brie Larson kind but the Zachary Levi as Shazam kind), Black Adam was later set up to lead his own blockbuster film under Warner Bros.' New Line Cinema production label, but things have been quiet on the whole "when the movie will start shooting?" and "when might it hit theaters?" fronts." 
Now, Johnson has given us a concrete estimate as to when the Black Adam movie will begin production. Speaking in an interview with Yahoo! Movies to promote his upcoming movie Rampage, Johnson revealed that Black Adam has a script, and the film is targeting a start date sometime in 2019. 
"The script came in. It's great, we're working on it," the actor stated. "If things come together in the way we anticipate them coming together, that feels like a 2019 movie, in production."
Johnson then addressed DC's superhero movie competition in the slate of jaw-dropping films Marvel Studios has released in the past few years, saying that while Marvel is "doing such an incredible job of universe-building and building out," DC has been discovering what its cinematic universe should look and feel like, using the success of Wonder Woman as a means to inform the studio's decision. 
"DC is doing a great job finding the footing and tone of their movies, certainly with, like, Wonder Woman, for example," Johnson said. "I look forward to James Wan's movie that's coming out, with Aquaman."
Off that point, Johnson admitted his biggest hope for Black Adam: that it can both honor the source material and act as a massive win for the DC Extended Universe.
"Black Adam is this phenomenal opportunity for us to nail the tone, make sure that he's badass, make sure that we're serving the mythology properly, but then, also make sure that we can have intrinsic DNA tied to a lot of other properties in DC," he revealed. "So, it's not an easy thing to do, but I think we're going to nail it."
Johnson's remarks here sound eerily familiar to something he told MTV News almost a year ago to the day. "We've had great discussions with Geoff Johns over at DC. This is a really fun, cool time for DC right now because they're world-building," Johnson dished up to MTV's Josh Horowitz. "We're seeing that with Wonder Woman and Aquaman. We have a few surprises down the line."
In that same interview, Johnson also teased that Black Adam is going to be "f***ing awesome," so hopefully the tentative 2019 filming start date sticks and we can see just how badass Black Adam really is sooner rather than later.