Geoff Johns Confirms Dwayne Johnson Won't Be In Shazam!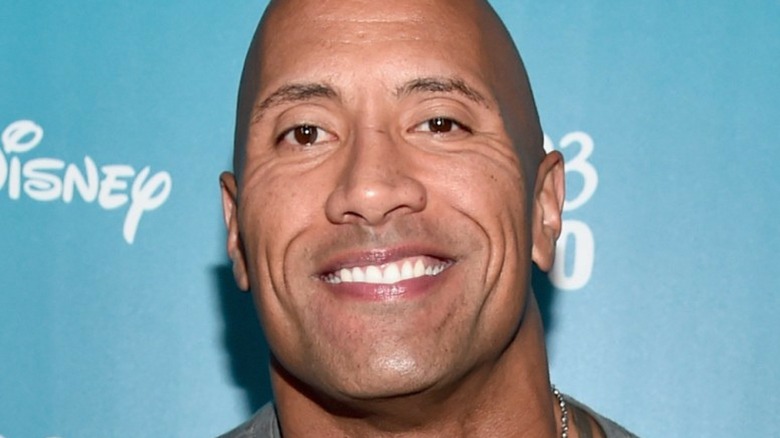 Getty Images
The unfortunate but expected news has been confirmed: Dwayne Johnson will not be appearing as Black Adam in DC's upcoming Shazam! movie. DC head Geoff Johns confirmed the news in a recent interview with Yahoo! Movies, saying that, while plans for Johnson's Black Adam solo film are still a go, the villain will be left out of the superhero's flick. "We haven't announced any casting yet," Johns said when asked about Shazam!, which has yet to find a star. "But Dwayne isn't going to be in this movie. He's still doing Black Adam, but he won't be in Shazam!."
It was announced Thursday that David Sandberg (Annabelle: Creation) would direct Shazam!, which is likely the next DC film to go into production. The movie, which is aiming for a January or February 2018 start date, tells the story of Billy Batson, a teenager who discovers that he has the ability to turn into a god-like superhero with just one word.
In the comics, Black Adam is one of Shazam's greatest foes, and their on-screen confrontation is still likely coming somewhere down the line. However, with Johnson's ever increasing star power, DC decided to first give him his own film, which is being developed concurrently with Shazam!. The film will reportedly depict Black Adam as an anti-hero, similar to recent developments in Johns' comics, which feature the character facing off against enemies who tried to enslave his people.
Johnson's appearance in Shazam! was put in doubt by the film's shooting schedule, as the actor's time is packed for the next few years. The actor is currently shooting the video game adaptation Rampage, with the adventure thriller Skyscraper following late this summer or early fall. Next up after that is a Jungle Cruise movie for Disney, expected to start production in spring of 2018, plus undated production starts for San Andreas 2, Journey 3: From the Earth to the Moon, a Doc Savage movie, and a cameo and producing role in the wrestling drama Fighting With My Family.
There's still a possibility that Johnson could make an appearance as Black Adam in an earlier, non-Shazam! DC film, with the actor teasing a potential cameo by posing for a picture with Superman himself Henry Cavill last Christmas. Good money pegs Johnson for a cameo in Aquaman, which is set to be released in 2018. 
While it's sad to hear that Johnson will definitely not be making an appearance in Shazam!, there are still plenty of things to be excited about for the future of the DC universe. Check out every upcoming DCEU movie that will blow you away.